If you've decided to beat your painkiller addiction, congratulations on your bravery in admitting that you have a problem and in your willingness to wean yourself off of pain medication. As you start the process of figuring out how you will get sober, you will have two basic choices: either do it yourself or enroll in one of the many traditional or alternative rehab programs available today. You may find this decision difficult, but once you learn more about the painkiller withdrawal symptoms you will experience, it should be clear which option is best for your needs.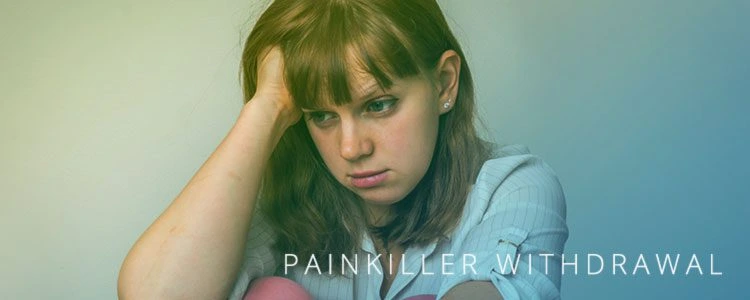 4 Minute Read
|
Published Aug 02 2023
|
Updated Sep 05 2023
Withdrawal Basics
As an addict, your body has grown accustomed to functioning with the help of regular doses of painkillers. Stopping the intake of these drugs will be a shock to your system, and your body will have to adjust. The result will be painkiller withdrawal symptoms that will manifest as your body gets used to living without the medication. These symptoms will vary in their severity depending on how long you have been addicted and the amount of painkillers you have been taking. Nevertheless, there are several pain pill withdrawal symptoms that are pretty much universal.
Symptoms of Painkiller Withdrawal
Individuals may experience a variety of psychological and physical symptoms as they undergo withdrawal from pain meds. Psychologically, many addicts go through a period of anxiety when they are being weaned off of the drug. Some individuals may even experience depression. These symptoms will not necessarily last that long, but they can be severe and require medical supervision to alleviate them. For that reason, a customized treatment plan at an accredited rehab facility is beneficial for recovering addicts.
Physical symptoms of pain pill withdrawal include such things as aches, abdominal cramps, vomiting, nausea, and diarrhea. Some of these conditions can be severe enough to be life-threatening, so supervised treatment in a professional program is highly recommended. In these programs, you will receive care to alleviate your painkiller withdrawal symptoms and make you more comfortable. You will also go through addiction counseling to help you learn how to manage without pain medication.
Help with Your Withdrawal
Professional, individualized treatment in an addiction recovery program increases your odds of successfully managing painkiller withdrawal symptoms and kicking your painkiller addiction. At BetterAddictionCare, we can match you with the right program near you that offers confidential, cost-effective treatment. The programs we represent are accepting new patients, so fill out our contact form or call us today to get the help you need right away.
UP NEXT
Part of Painkiller Treatment