Oxymorphone is a potent semisynthetic opiate analgesic and narcotic drug used to treat severe pain.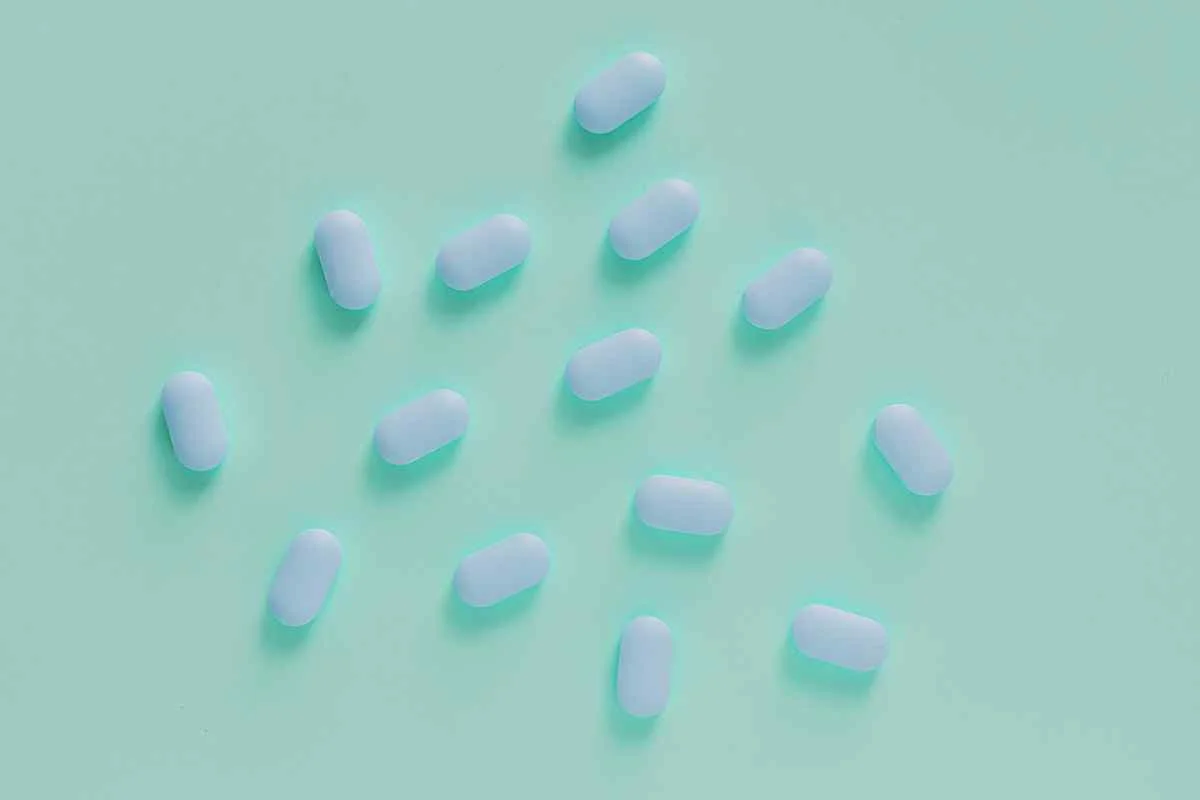 14 Minutes Read
|
Published Oct 04 2023
|
Updated Nov 02 2023
Common Brand Names: Numorphan, Opana, Opana XR
Like many other opioid drugs, oxymorphone is a Schedule II drug. It works by binding to mu-opioid receptors, essentially changing how the body responds to pain.
Compared to other scheduled drugs, it has higher abuse and dependence potential, and people who misuse it are at high risk of developing opioid use disorder.
Oxymorphone is used for the treatment of moderate to severe pain such as obstetric pain. It's also ideal for cancer pain, osteoarthritis, and neuropathic pain.
Off-label, using oxymorphone appears to help minimize feelings of anxiety, as well induce feelings of euphoria and relaxation.
How Oxymorphone Is Misused and Abused
According to the U.S. Drug Enforcement Administration, oxymorphone is often abused through the following means:
By inhalation of the powdered form of the drug (snorting)
By injection of its liquid or dissolved form
By oral ingestion of tablets, usually in doses higher than what is medically acceptable.
The drug is illicitly available under street names like Blue Heaven, Blues, New Blues, Octagons, Pink, Pink Heaven, Pink Lady, Pink O, Stop Signs, and The O Bomb; most of those who acquire it illicitly usually do so through forged prescriptions, robbery, or theft.
Drugs That Interact With Oxymorphone
Oxymorphone produces negative results when it interacts with the following drugs:
CNS depressants. 

Using oxymorphone with central nervous system (CNS) depressants—including alcohol, sedatives, and other opioids—results in an increased risk of hypotension, respiratory depression, profound sedation, coma, and death. Those who are currently receiving other CNS depressants must take care not to take oxymorphone at more than 1/2 of the usual dose to prevent these effects.

Mixed agonist/antagonist opioid analgesics. 

Drugs like buprenorphine, nalbuphine, and pentazocine can reduce the analgesic effects of oxymorphone. They may also trigger withdrawal symptoms.

MAO inhibitors. 

Monoamine oxidase (MAO) inhibitors may severely and unpredictably enhance the effects of opioid analgesics like oxymorphone. If the patient has received any MAO inhibitor in the last 14 days, oxymorphone must not be taken.
Using oxymorphone with cimetidine, a stomach acid reducer, may produce confusion, disorientation, seizures, and other CNS side effects.
Anticholinergics, substances that block the action of the neurotransmitter acetylcholine and used to treat conditions like asthma, gastrointestinal disorders, and urinary incontinence, interact negatively with oxymorphone. They may cause urinary retention or severe constipation.
Adverse Effects of Oxymorphone
When used correctly, oxymorphone produces long-lasting pain relief. However, it can still cause side effects like the following:
Dryness in the mouth
Excessive sweating
Rapid heartbeat
Anxiety or confusion
Flushing
Gas
Headache
Itching
Nausea
Red eyes
Stomach pain or swelling
Vomiting
Long-Term Effects of Oxymorphone
Chronic use of oxymorphone can also cause further adverse effects, including the following:
Dependence
Addiction
Hypotension
Hepatic impairment
Prolonged gastric obstruction
Imapired mental and physical abilities
Inability to get or keep an erection
Irregular menstruation
Decreased sexual desire
Symptoms of Oxymorphone Overdose
In addition to the physical and psychological symptoms listed above, more serious adverse effects can manifest if a person overdoses on oxymorphone. These include:
Blue-colored skin, lips, or fingernails
Cold or clammy skin
Increase or decrease in the size of pupils
Muscle weakness
Difficulty breathing, slow breathing, or shallow breathing
Chest pain
Slow or irregular heartbeat
Extreme sleepiness or severe drowsiness
Unusual snoring
Inability to respond or wake up
To reverse the effects of oxymorphone overdose, you may be given an opioid antagonist medication like naloxone. Essentially, this drug reverses the effects of opioids and relieves opioid overdose symptoms. If you're currently using oxymorphone, ask your doctor about the possibility of getting naloxone as an emergency overdose medication. They can instruct you and your loved ones how to properly use this drug, as well as what to do while waiting for medical help.
Signs of Oxymorphone Addiction
The Diagnostic and Statistical Manual of Mental Disorders, Fifth Edition(DSM-5), provides  criteria for the diagnosis of substance use disorders, which also covers oxymorphone addiction and other opioid use disorders. These include the following symptoms:
Taking oxymorphone in increasingly larger amounts or for longer than intended
Wanting to reduce or stop using oxymorphone, yet being unsuccessful
Spending excessive amounts of time getting, using, or recovering from using oxymorphone
Getting intense cravings and urges to use oxymorphone
Using oxymorphone causes issues with managing obligations
Continuing use of oxymorphone despite it causing interpersonal or relationship problems
Giving up important social, occupational, or recreational activities because of oxymorphone use
Repeated use of oxymorphone even if it puts you in harm's way
Continuing use of oxymorphone even if it worsens physical or psychological problems
Tolerance, which means needing more oxymorphone to achieve its desired effect
Developing withdrawal symptoms after sudden cessation of oxymorphone use
Symptoms of Oxymorphone Withdrawal
Abrupt cessation following chronic oxymorphone use can also cause opioid withdrawal, presenting with symptoms such as:
Restlessness
Watery or teary eyes
Runny nose
Yawning
Unusual sweating
Chills
Pain in the muscle, joint, or back
Enlarged or dilated pupils
Irritability
Anxiety
Feeling of weakness
Stomach cramps
Difficulty falling asleep or staying asleep (insomnia)
Nausea and vomiting
Diarrhea
Loss of appetite
Rapid heart rate
Rapid breathing
Do note that it's possible for you to develop oxymorphone dependence even if you don't abuse it and take it as prescribed. This means that you'll likely experience the symptoms above if you suddenly stop using this substance. However, dependence does not necessarily equate to addiction. Rather, dependence only means that your body has become used to the drug.
If you want to discontinue using oxymorphone, don't do it abruptly. Instead, work with your doctor or go to a medical detox facility so that they can help take you off the drug through safe and proven methods.
Oxymorphone Detoxification
Undergoing oxymorphone detox is the best way to eliminate the presence of the drug in your body. A detoxification program will also ensure the safe and effective management of opioid withdrawal symptoms.
You can expect the following to happen when undergoing oxymorphone detoxification:
You will start detox with a gradual lowering of the oxymorphone dose you receive every day, based on a customized tapering schedule. This will continue until such a time when your body can function properly without the drug.
You may receive additional medications like buprenorphine, methadone, and naltrexone. Buprenorphine and methadone can reduce cravings and withdrawal symptoms; naltrexone, on the other hand, can block the effects of opioids like oxymorphone.
You may be given nutritional supplements to restore your good health and help your body stay strong as it goes through the stages of withdrawal.
You will be closely monitored by medical professionals. They will keep track of your progress to ensure the success of the detox program, as well as provide support so you can feel safe and comfortable throughout the process.
Rehabilitation and Treatment for Oxymorphone Addiction
The most important thing to remember about beating oxymorphone addiction is that you can't do it alone. You will need the support of your loved ones, and more importantly, you will require professional treatment. You will likely have two options in this regard: inpatient and outpatient treatment. Which setup is best for your situation will depend on various factors.
Outpatient oxymorphone addiction treatment: 

If you have a mild addiction case and can adhere to the required treatment regimen, your doctor may recommend an outpatient setup for you. In this type of rehabilitation, you'll continue to live at home and attend to your usual responsibilities (e.g., going to work or school). However, you must attend therapy and other prescribed treatment sessions at an assigned facility. Outpatient addiction treatment is also recommended for those who have a robust support system at home or in their community.

Inpatient oxymorphone addiction treatment: 

If you have a severe case of addiction or had a history of treatment non-compliance, your doctor will likely recommend inpatient addiction treatment. This type of rehabilitation will require you to stay in the treatment facility so you can be constantly and closely monitored by medical professionals. You will be given an intensive combination of treatment methods, including medications and psychological interventions. From individual therapy and group counseling to family therapy and drug education sessions, you will be exposed to a variety of behavioral interventions to help you avoid triggers and positively act upon different barriers to a life of sobriety.
Find a Treatment Center Today
Overcoming drug addiction can be tough, but it's not impossible. With proper treatment, you can achieve sobriety and maintain a drug-free life. What's even better is that if you have insurance, you likely won't have to worry too much about expenses. This is because many policies offer some form of coverage for addiction treatment services.
Get in touch with a Better Addiction Care recovery support advisor today. Call 1-800-429-7690 to receive assistance in verifying your insurance status or in looking for financing options for drug addiction treatment in case you don't currently have insurance. Our advisors can also put you in touch with treatment centers across the country to help you find the best one for your situation.
History of Oxymorphone
This drug was first marketed for medical use in 1959 as a rectal suppository and an injectable. The use of its oral form began in 2006 under the brand name Opana. The injectable form was pulled out from the market in 2017 following reports of misuse and abuse, which surfaced during the height of the opioid crisis in the U.S.
Prommer, E. (2005)
"Oxymorphone: a review. Supportive Care in Cancer"
Retrieved on July 30, 2021
U.S. Drug Enforcement Administration (2020)
"Drugs of Abuse, A DEA Resource Guide (2020 Edition)"
Retrieved on July 30, 2021
U.S. National Library of Medicine, MedlinePlus (2021)
"Oxymorphone"
Retrieved on July 30, 2021
Sloan, P.A. & Barkin, R.L. (2008)
"​​Oxymorphone and Oxymorphone Extended Release: A Pharmacotherapeutic Review. Journal of Opioid Management"
Retrieved on July 30, 2021
Brennan, M.J. (2009)
"Summary of Short-term and Long-term Oxymorphone Efficacy (Pain) Studies in Low Back Pain, Cancer Pain, Osteoarthritis, and Neuropathic Pain. Pain Medicine"
Retrieved on July 30, 2021
U.S. Drug Enforcement Administration, Diversion Control Division (2019)
"Oxymorphone"
Retrieved on July 30, 2021
U.S. Food and Drug Administration (2012)
"Highlights of Prescribing Information, Opana"
Retrieved on July 30, 2021
U.S. National Institute on Drug Abuse (2021)
"Prescription Opioid DrugFacts"
Retrieved on July 30, 2021
U.S. Department of Justice, National Drug Intelligence Center (2011)
"Oxymorphone Abuse: A Growing Threat Nationwide"
Retrieved on July 30, 2021
American Psychiatric Association (2013)
"Diagnostic and Statistical Manual of Mental Disorders (5th ed.)"
Retrieved on July 30, 2021
Fields, E. (2017)
"Regulatory History of Opana ER. U.S. Food and Drug Administration ​​Joint Meeting of the Drug Safety and Risk Management Advisory Committee and the Anesthetic and Analgesic Drug Products Advisory Committee"
Retrieved on July 30, 2021
U.S. Food and Drug Administration (2017)
"FDA News Release: FDA Requests Removal of Opana ER for Risks Related to Abuse"
Retrieved on July 30, 2021