Court-Ordered Drug and Alcohol Rehab
Court-ordered drug and alcohol rehab is the U.S. justice system's response to a two-headed problem: crime and the negative impact of addiction to one's health.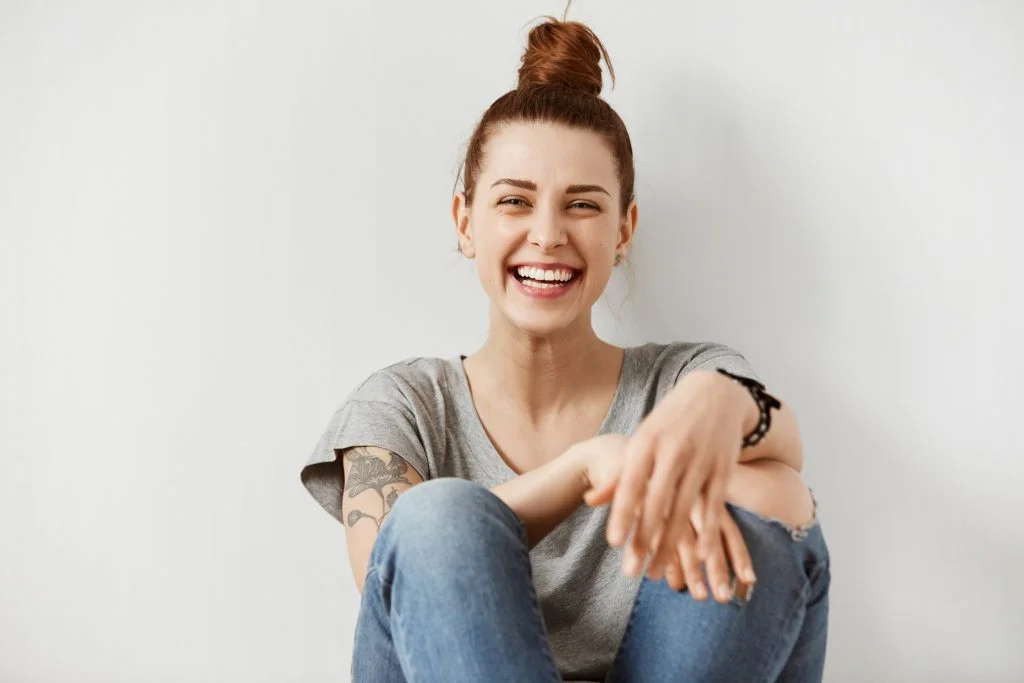 13 Minutes Read
|
Published Oct 05 2023
|
Updated Oct 05 2023
According to some estimates, 80% of crimes that result in jail time in the United States stem from drug or alcohol addiction. These offenses include DUIs, theft, and property-related crimes. In addition, an estimated 60% of those arrested test positive for illegal drugs and about 20% admitted to having committed crimes to support their drug addiction.
These are certainly concerning numbers. Thankfully, recent scientific and medical developments have found that addiction is largely a public health issue. Thus, many drug-related crimes are now increasingly being addressed with court-ordered rehab instead of incarceration.
What is Court-Ordered Rehabilitation?
Court-ordered rehab is simply an alternative form of sentencing. Before, addiction was considered a criminal matter. Today (and as earlier mentioned) enough evidence has been gathered to prove that it's a health problem.
Why Do Drug Courts Order Rehabilitation?
Simply put, health-centric issues require health-centric solutions. You can't put sick people in jail and expect them to get better. Instead, you put them in a hospital. In this case, court-ordered rehabilitation addresses the root cause of the crime, which is substance abuse and addiction.
The Benefits of Court-Ordered Drug and Alcohol Rehabilitation
Court-ordered rehabilitation has multiple benefits, both for society at large and the perpetrator. For the community, it means saving on costs such as healthcare expenses, criminal justice fees, and court proceedings. The tax money can then be used in other endeavors.
For the individual, court-ordered rehab not only helps them avoid imprisonment but also gives them the support they need to live a normal life free from crime and abuse. Their records will also be expunged after they complete the prescribed treatment program. This gives them a clean slate so that they can start anew without worrying about their records.
When Can a Court Order Rehab?
A court-ordered rehab may be ordered at several points, starting from the arrest. For example, law enforcement officials may immediately recommend that the person they just arrested enter a treatment program instead of booking them. It can also be ordered before or during the arraignment, which is when the charges are brought forward.
A person may also be ordered to undergo a rehabilitation program during pretrial arrangements or during presentencing. For the former, charges will be dropped upon completion. For the latter, the person will receive a less severe sentence.
A court-ordered rehab can also be part of a plea bargain, where the defendant pleads for lesser charges if they enter treatment and successfully complete it. Finally, rehabilitation can also be a condition of probation. Charges may be dropped eventually, should the person complete the mandates of the court for their treatment.
Can Court-Ordered Rehab Stop Drug-Related Crimes?
As mentioned previously, an alarmingly high percentage of crime in the United States is fueled by alcohol or drug addiction. If this isn't addressed correctly, then it's only logical to expect that crimes related to alcohol or drug abuse will continue to happen. Through rehabilitation, the U.S. justice system hopes to break the cycle of addiction and crime.
Obviously, this will not stop crime entirely. Nevertheless, court-ordered rehab can reduce the numbers of crimes that are directly or indirectly influenced by drugs.
What's good is that it has been found that people who have committed drug-related offenses are amenable to seeking treatment. It's definitely a better option than time in jail or a more severe sentence, considering that there's a 60% to 80% chance that inmates who committed drug-related will do the same after release.
Afterwards, it's crucial to provide ongoing support to the offender as long as they need it. This will help ensure that they can maintain their sobriety and not relapse into their addiction (and thus continue the cycle).
What Do You Need to Know About Court-Ordered Rehab?
Depending on the jurisdiction, court-ordered rehabilitation and mandated treatment programs will vary. For example, California has one of the strictest drug court programs in the U.S. The individual is required to undergo at least two levels of rehab treatment and be consistently monitored by a judge. The state also has strict penalties for individuals who don't comply with the order.
Another thing you have to know about court-ordered rehab is that it can only be offered in two specific instances. The first is if the individual committed a nonviolent crime that is directly influenced by substance abuse or addiction. The second is if the arrest was made for drug-related offenses. If violence is involved, court-ordered rehab is usually not an option.
Aside from the nonviolent nature of the crime and it being a direct or indirect result of addiction or dependence, other "qualifications" for court-ordered rehab include:
The defendant had not attended court-ordered rehabilitation before.
The defendant is qualified for a probationary sentence.
The court will also study the person's previous records, if there are any, side-by-side with the current crime. This will help with the decision of whether the individual is a good candidate for rehabilitation or if another sentence will be more fitting.
Court-ordered rehab often requires that the offender pay for the treatments. However, they are allowed to choose the facility or facilities where they would receive the said treatments. Usually, court-ordered rehab also requires random alcohol and drug testing and several hours of community service.
The bottomline is that the individual must follow all of the terms issued by the judge. If not, they will face the original charges. They can plead guilty, of course, but they will be convicted, pay fines, and/or spend time in jail. This undermines the purpose of the court-ordered rehab, which is to give offenders a chance to avoid criminal prosecution by receiving proper treatment.
How Does One Get a Court-Ordered Rehab?
For an offender to obtain a court-ordered rehab, they will have to undergo a screening investigation. This can be requested by family members. Authorities such as police officers and health professionals may both conduct and participate in such screenings.
The offender will be evaluated, primarily to determine if their actions were truly influenced by their addiction. It's also necessary to determine if the individual is suffering from health problems that led to or made the addiction worse.
If, at the end of the investigation, the authorities have determined that the offender is a danger to themselves and others, there will be a hearing. This is where the offender, their lawyer, and family members can request for a court-ordered rehab. Based on the evidence presented, the judge will determine if they will grant the request. Upon completion of the rehabilitation program, the charges will then be dismissed.
What's Involved in Court-Ordered Rehab?
Court-ordered rehabilitation may include various treatments such as detox, therapy and counseling, and treatment for mental health disorders. As earlier mentioned, there may also be mandated community service. The individual may also be asked to attend support group meetings and undergo regularly scheduled drug tests.
Depending on the severity of the addiction or dependence, the court may order either an outpatient or inpatient treatment setting for the person. In addition, it may be required of the individual to stay at a halfway house or a sober living home as part of the program. It all depends on the individual's circumstances.
Better Addiction Care (BAC) can help with all of these matters. With our free advisory service, we'll work with you or someone you know to ensure that everything in the court's mandates is followed to the letter. Not only that, but we will also ensure full support from the moment the patient walks into doors of the rehab facility and even beyond the treatments are finished.
What Happens After Court-Ordered Rehab?
Once the individual completes all the mandates of the court-ordered rehab, all charges will be dropped or there will be a lesser sentence. However, do note that addiction recovery can be a long process. Even after a person completes everything that the court prescribed, they may still need additional help through therapy, support groups, and the like. This way, there's more guarantee that they can stay sober.
How Better Addiction Care Can Help?
Better Addiction Care has a nationwide network of rehabilitation facilities. We also have a free advisory service, which can be used in tandem with the court's recommendations. This way, you or someone you know can find the most suitable programs and treatments to treat addiction.
BAC also provides continuous patient care. Even after the court-ordered rehabilitation has been completed, you can count on us to provide after-rehab support. Whether the requirement is outpatient, inpatient, or a mix of both, you're guaranteed to find suitable options with BAC.
Get in touch with us today by dialing (800) 429-7690 to speak with our representatives.
National Institute on Drug Abuse. (2020).
"Principles of Drug Addiction Treatment: A Research-Based Guide (Third Edition)."
Retrieved on September 28, 2020
Substance Abuse and Mental Health Services Administration. (2006).
"Substance Abuse Treatment for Adults in the Criminal Justice System. Treatment Improvement Protocol (TIP) Series, No. 44."
Retrieved on September 28, 2020
Marlowe, D. B., Merikle, E. P., Kirby, K. C., Festinger, D. S., & McLellan, A. T. (2011).
"Multidimensional Assessment of Perceived Treatment Entry Pressures among Substance Abusers. Psychology of Addictive Behaviors, 25(4), 678-686. doi: 10.1037/a0024079"
Retrieved on September 28, 2020
Polcin, D. L., Buscemi, R., Nayak, M., Korcha, R., & Galloway, G. (2013).
"Correlates of Success Following Court Mandated Alcoholism Treatment: Does Gender Matter? Alcoholism Treatment Quarterly, 31(2), 177-194. doi: 10.1080/07347324.2013.769219"
Retrieved on September 28, 2020
McKenzie, M. S., Zarkin, G. A., Rost, K., & Levit, K. (2019).
"Modestly Increased Reimbursement Could Expand Access to Court-Mandated Substance Use Disorder Treatment. Health Affairs, 38(1), 52-59. doi: 10.1377/hlthaff.2018.05112"
Retrieved on September 28, 2020
National Association of Drug Court Professionals. (2021).
"Drug Courts: A Proven Budget Solution."
Retrieved on September 28, 2020
National Association of Drug Court Professionals. (n.d.).
"What Are Drug Courts?"
Retrieved on September 28, 2020
Belenko, S. R., & Peugh, J. (2005).
"Estimating Drug Treatment Needs among State Prisoners. Drug and Alcohol Dependence, 77(3), 269-281. doi: 10.1016/j.drugalcdep.2004.08.015"
Retrieved on September 28, 2020
Kelley, M. S., & Fals-Stewart, W. (2002).
"Couples- versus Individual-Based Therapy for Alcohol and Drug Abuse: Effects on Children's Psychosocial Functioning. Journal of Consulting and Clinical Psychology, 70(2), 417-427. doi: 10.1037/0022-006X.70.2.417"
Retrieved on September 28, 2020
Redlich, A. D., & Haney, C. (2020).
"Substance Use Disorders, Treatment, and Sentencing Outcomes in a Sample of Drug Court Participants. Journal of Experimental Criminology, 16(2), 153-171. doi: 10.1007/s11292-020-09405-4"
Retrieved on September 28, 2020
UP NEXT
Part of Rehab Guide