Inpatient Rehab: The Most Likely Way to Recover from Drug and Alcohol Addiction
Americans' use of illicit drugs is increasing, as are rates of addiction. When drug or alcohol addiction is identified, entering an inpatient rehab facility provides the greatest likelihood that  the downward spiral will stop and healing will begin.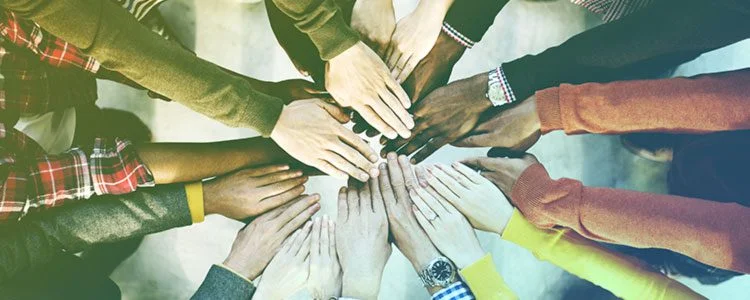 7 Minute Read
|
Published Oct 05 2023
|
Updated Oct 05 2023
What Is Inpatient Rehab?
Inpatient rehab involves a patient living at a treatment facility while they receive various treatment services and take part in treatment programs. Most inpatient rehabs provide medical, clinical, and spiritual treatment in order to heal the mind and body for lasting recovery.
Inpatient rehabilitation services vary depending on the facility, but most centers offer care that ranges between 30 and 90 days, depending on the needs of the individual. BetterAddictionCare offers a nationwide recovery network of inpatient rehab centers that can assist with addiction recovery.
Inpatient Rehab Could be the Right Fit: Let BetterAddictionCare Help You Find the Right Addiction Recovery Program Today!
Why Is Inpatient Rehab Necessary?
What may begin as recreational substance use can turn to a dangerous drug addiction. Substance use and abuse encompasses not only illegal illicit drugs, but prescription medication and alcohol, too. For this reason, inpatient rehabs in our network are available to address a wide and growing number of commonly abused substances.
New recovery programs are constantly being developed in order to address the latest abuse trends and problem substances, including heroin, cocaine, methamphetamines, and marijuana.
How Does Inpatient Rehab Work?
Each substance has its own unique side effects and, upon admission into inpatient rehab facilities, some may require time spent undergoing medically-assisted detox in order to wean the body from a physical dependency
 The available detox programs are designed to keep patients safe and comfortable, and includes the administration of medication that helps the patient better tolerate the effects of the abuse substance leaving the body. After the initial critical phase of detox, patients may move on to the customized addiction counseling phase to address behavioral symptoms.
Each patient enrolled in an addiction recovery program is different. Whether an addict is dealing with physical or psychological dependence, professionals at inpatient drug rehab centers are experts at helping patients resolve addiction issues.
Highly trained therapists provide the individualized treatment patients require in order to recover most successfully. During inpatient rehab, addicts explore the reasons behind their addictions and potential triggers that lead to drug or alcohol abuse.
Once these triggers are identified, therapists teach patients new, healthier ways of coping once they return to their life after rehab. Patients can use these learned skills to stay sober and maintain a healthier, substance-free lifestyle.
The Benefits of Inpatient Rehab
Removal from people, places,and things that may have been fueling addition

A complete focus on recovery and healing

Around the clock medical and psychiatric care

The ability to connect with others going through the same thing

Greater comfort 

The ability to learn or re-learn life skills in a sheltered environment

Caring and highly trained staff that are prepared to deal with any contingency

A variety of amenities and treatment options, meaning that there is a "right fit" for every patient

The greatest likelihood of achieving sobriety and avoiding relapse
Immediate Admissions: Get Addiction Help Now at an Inpatient Rehabilitation Facility
When you or a loved one needs addiction help to get sober, BetterAddictionCare is ready to step in and guide you towards an inpatient rehab facility best suited to meet your unique needs and preferences.
Through our nationwide recovery network we have connections to inpatient rehab centers across the country; many located near you and offering immediate admissions for new patients. 
Call us today to speak with a Client Care Specialist to learn about various inpatient rehabilitation facilities. Our team of professionals will take the time to conduct a personal pre-screening interview, ensuring that we find the right facility for you.
Take back control of your life from addiction and to get sober.
Substance Abuse and Mental Health Services Administration. (2015).
"Detoxification and Substance Abuse Treatment. Treatment Improvement Protocol (TIP) Series, No. 45."
Retrieved on September 09, 2020
National Institute on Drug Abuse. (2018).
"Principles of Drug Addiction Treatment: A Research-Based Guide (Third Edition)."
Retrieved on September 09, 2020
American Society of Addiction Medicine. (2021).
"What is the ASAM Criteria?"
Retrieved on September 09, 2020
Kelly, J. F., & White, W. L. (2011).
"Addiction Recovery Management: Theory, Research and Practice. Humana Press."
Retrieved on September 09, 2020
National Institute on Drug Abuse. (2021).
"Types of Treatment Programs."
Retrieved on September 09, 2020
McLellan, A. T., Lewis, D. C., O'Brien, C. P., & Kleber, H. D. (2000).
"Drug Dependence, a Chronic Medical Illness: Implications for Treatment, Insurance, and Outcomes Evaluation. JAMA, 284(13), 1689-1695. doi: 10.1001/jama.284.13.1689"
Retrieved on September 09, 2020
National Institute on Drug Abuse. (2021).
"Treatment Approaches for Drug Addiction."
Retrieved on September 09, 2020
Center for Substance Abuse Treatment. (2015).
"Incorporating Alcohol Pharmacotherapies Into Medical Practice: A Review of the Literature."
Retrieved on September 09, 2020
National Institute on Drug Abuse. (2012).
"Principles of Drug Addiction Treatment: A Research-Based Guide (Second Edition)."
Retrieved on September 09, 2020
Mayo Clinic. (2021).
"Inpatient Drug Rehabilitation."
Retrieved on September 09, 2020
UP NEXT
Part of Rehab Guide