Outpatient Rehab: A Cost-Effective Way to Recover from Drug and Alcohol Addiction
Addiction can be debilitating for its victims' mental and physical health, which is why so many professionals recommend seeking inpatient or outpatient rehab.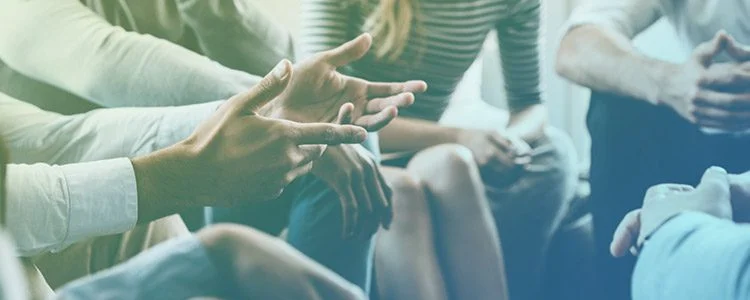 7 Minute Read
|
Published Oct 05 2023
|
Updated Nov 02 2023
While both approaches can work, there are marked differences between the two styles of rehab. Outpatient drug rehab centers are generally sought for their convenience and cost-effective method of care.
There are also drawbacks to outpatient rehab, as with any style of drug or alcohol addiction treatment, making it important to take the time to learn which option is right for each individual. Recovery is a personal process, and the recovery program chosen should be a good match to an individual's unique history and needs.
What Is Outpatient Rehab?
An outpatient addiction treatment center is one that offers a recovery program through a series of daily or weekly sessions. An addiction still in the early or mild stages of development may not require the in-depth, 24/7 care found in an inpatient facility.
Outpatient drug treatment provides the assistance necessary to get sober and develop healthy habits while still permitting the patient to address and participate in daily responsibilities. Patients may be mandated to check in at a certain time for addiction counseling or detox treatment.
Types of Outpatient Rehab
There are thousands of outpatient drug and alcohol addiction programs throughout the country, each of which is unique. However, there a number of categories under which most of these programs fall.
Partial Hospitalization Programs (PHPs)
Partial hospitalization programs, or PHPs, are highly structured outpatient rehab programs. Typically, PHPs require patients to attend treatment programs every day for several hours.
Intensive Outpatient Programs (IOPs)
Intensive outpatient programs, or IOPs, are generally less intensive than PHPs. Patients typically meet for treatment programs several times a week for a couple of hours.
Advantages and Pros of Outpatient Rehab
One of the greatest appeals of outpatient substance abuse treatment is the flexibility of the treatment program. Patients have the option to remain with family or commute from a recovery residence, maintaining access to an invaluable source of support.
Outpatient care is also, as a general rule of thumb, significantly cheaper than the inpatient option, since there is little to no expenditure for food or lodging.
Patients are expected to adhere to certain rules, such as abstinence from the drug in question, but outpatient facilities offer the professional support and care necessary to achieve sobriety.
Disadvantages and Cons of Outpatient Rehab
It should be noted that outpatient drug treatment does have its downsides. Patients are allowed to return home, which can expose them to temptation in an unsupervised environment. If they are not diligent in their commitment to recovery, it may be easy to slip back into addiction.
Inpatient rehab encourages the individual to fully concentrate on recovery, whereas day-to-day challenges are still present in an outpatient program.
Whether an outpatient rehabilitation program is the right option or not depends on the individual, their addiction, and the level of care they require.
Outpatient Drug Rehab Centers: How to Find the Right One
There are many outpatient facilities and programs around the country, and each will have its own approach to treatment. Before committing to a program, take the time to learn what the facility offers and evaluate whether or not it meets your needs.
BetterAddictionCare can be of assistance in this stage, as we offer a pre-screening assessment to help determine the best treatment center match for you from our nationwide recovery network, which includes some of the country's top outpatient drug rehab centers. We also offer several guides on how to locate an accredited recovery program near you.
For more information on outpatient care and how to find the right program for you, fill out our contact form or call today to speak with a counselor.
Substance Abuse and Mental Health Services Administration. (2020).
"TIP 47: Substance Abuse: Clinical Issues in Intensive Outpatient Treatment."
Retrieved on September 09, 2020
Donovan, D. M., & Marlatt, G. A. (Eds.). (2010).
"Assessment of Addictive Behaviors (2nd ed.). New York, NY: The Guilford Press."
Retrieved on September 09, 2020
Center for Substance Abuse Treatment. (2006).
"Detoxification and Substance Abuse Treatment: A Treatment Improvement Protocol (TIP) Series 45."
Retrieved on September 09, 2020
Laudet, A. B., & White, W. (2008).
"Recovery Capital as Prospective Predictor of Sustained Recovery, Life Satisfaction, and Stress among Former Poly-Substance Users. Substance Use & Misuse, 43(1), 27-54. doi: 10.1080/10826080701201834"
Retrieved on September 09, 2020
McLellan, A. T., et al. (2000).
"Drug Dependence, a Chronic Medical Illness: Implications for Treatment, Insurance, and Outcomes Evaluation. Journal of the American Medical Association, 284(13), 1689-1695. doi: 10.1001/jama.284.13.1689"
Retrieved on September 09, 2020
National Institute on Drug Abuse. (2020).
"Principles of Drug Addiction Treatment: A Research-Based Guide (Third Edition)."
Retrieved on September 09, 2020
Moberg, D. P., & Hahn, L. (2018).
"Patient-Treatment Matching in Substance Abuse. The Journal of Mental Health Policy and Economics, 21(2), 71-87."
Retrieved on September 09, 2020
Ling, W., et al. (2012).
"Buprenorphine Implants for Opioid Dependence: A Randomized Controlled Trial. JAMA, 308(6), 561-569. doi: 10.1001/jama.2012.9076"
Retrieved on September 09, 2020
Substance Abuse and Mental Health Services Administration. (2015).
"TIP 34: Brief Interventions and Brief Therapies for Substance Abuse."
Retrieved on September 09, 2020
Saitz, R. (2014).
"Introduction to Alcohol Withdrawal. Alcohol Health & Research World, 18(1), 3-8."
Retrieved on September 09, 2020
UP NEXT
Part of Rehab Guide