Dating a Recovering Addict
At first glance, the person across the table looks amazing, has a great personality, and offers several qualities that you find attractive in a partner. But then, a discussion of addiction comes up, and from there, a little bit of anxiety may set in. Dating a recovering addict isn't out of the question, but it helps to go into the situation well aware of the special circumstances that are going to surround the relationship.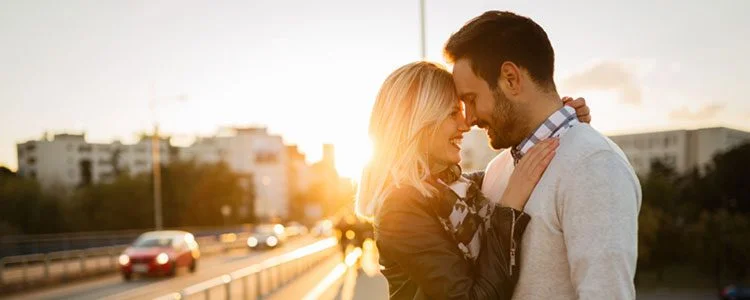 4 Minute Read
|
Published Oct 06 2023
|
Updated Oct 06 2023
A recovering addict tends to avoid certain things. For instance, a person attempting to get sober is probably not going to be around alcohol for an extended amount of time. The temptation may be too much to handle, and it isn't worth the risk. Make sure that you are understanding of these situations and concede to the boundaries that are set out. Making your partner feel safe and comfortable with you is a big step.
Most of the time, dating an addict means making time for support groups, meetings, or even addiction counseling. It can be frustrating and inconvenient for your date to have commitments at certain times of the week. In some cases, these meetings are a necessity as they get help in a crisis. Remember that all of these things are an important part of maintaining a life away from substance abuse. Once again, it's important to have some understanding when it comes to how things like this will affect your relationship. Understanding is one of the key elements to a successful relationship when you find the right person.
Sometimes, dating an addict means living with the other person's past. Just like everyone else, an addict will have a dating history that is important for you to hear. But they may also have issues in the past that are still affecting them. Poor decisions during a time of addiction can often lead to things like fines, jail time, or even ruined relationships with family and friends. Realize that this baggage isn't something that someone dating in recovery can change. The past is the past, but it still may have a bit of a sting.
Dating an addict in recovery also makes you part of their recovery network. It means that you are going to be the person who is encouraging when things are going well, and you need to be helpful and accommodating when it comes to avoiding certain things. For some, this can bring a relationship closer together, encouraging an intimacy that others don't get in the early stages of dating.
As you consider dating a recovering addict, be sure that you take care of yourself. Truly caring for someone who has experience with addiction isn't always easy. Just like any other relationship, you can experience heartache and frustration. You can struggle with your loved one's past or the consequences of their actions that are still lingering. It's important to take care of yourself, making sure that your emotional and physical needs are being met. If not, you may want to speak to a counselor to gain some insight into the issue.
You may still have questions about addiction and dating. Recovering alcoholic partners are going to need good communication and support. Despite the difficulties that may arise, dating a former addict isn't something that makes a relationship impossible. Instead, it often gets a couple started off on the right foot because of one person's emphasis on making good decisions. Only you can decide what is best for you. If you find that addiction is starting to re-emerge, BetterAddictionCare can help. Call today to get customized help from a professional.
UP NEXT
Part of Treatment Journey