Veterans and Substance Abuse
Substance abuse and addiction among our country's military veterans is a real and growing concern and never before has our culture been so willing and able to address such sensitive topics in a proactive way. It's through this new open dialog that we're able to help those who have so selflessly served our country. Our ability to aid veterans and their loved ones in finding the right alcohol or drug addiction rehab program through our nationwide network of treatment facilities is not our way of giving back, but our duty to those who've served in our nation's armed forces.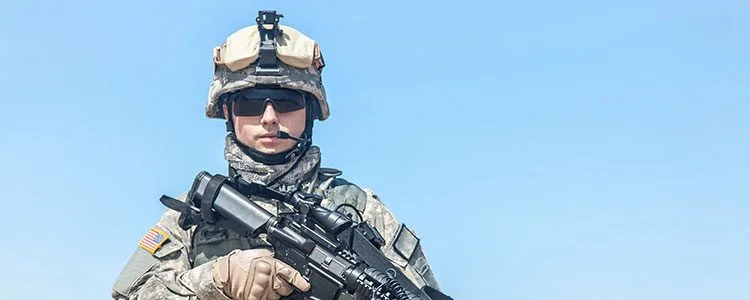 4 Minute Read
|
Published Oct 06 2023
|
Updated Oct 06 2023
Veterans and substance abuse statistics suggest that more than 20% of veterans diagnosed with posttraumatic stress disorder (PTSD) also struggle with substance use disorder (SUD). When customized treatment for these co-occurring disorders is sought after, one may be best prepared to meet and overcome their challenges in a healthy way. PTSD and alcohol abuse in veterans may be signaled by sleep problems, depression, increased instances of intense anger, the abuse of drugs or alcohol as a distraction from negative emotions related to time spent in military service, and problems maintaining a civilian lifestyle, including problems in personal relationships and professional development.
PTSD and alcohol abuse in veterans are both treatable and it has never before been easier for returning veterans and their loved ones to seek out professional recovery services. BetterAddictionCare connects veterans with confidential, personalized addiction recovery services aimed at helping them rebuild the skills they need to successfully rebuild their life free of addiction or substance abuse.
Take the First Step Towards Recovery Now
As the first step to overcoming substance abuse, veterans should seek out rehab services that are equipped to assist in their unique situations. Our Client Care Specialists are available to walk you through our customized pre-screening assessment which can then be used to match you with a rehab within our nationwide network that may be best suited for each individual.
Once matched, our client service team will also assist with any private insurance or transportation requirements; allowing our veterans to focus on recovery rather than logistics. Upon enrolling in in an addiction recovery program, each will be offered a range of counseling and therapy options, including one-on-one counseling and group therapy, depending on the individual's need. Each program is customized to give our veterans the best chances at a lasting addiction recovery.
Fill out our contact form or call today to speak with a Client Care Specialist that can help to find the right alternative rehab program for you or the veteran in your life that is struggling with substance abuse.
UP NEXT
Part of Treatment Journey