Methamphetamine, also known as crystal meth, is highly addictive. It works as a stimulant, and no matter how it is taken, whether it is by injection, snorting, or dissolving the substance in water, it eventually hits the bloodstream and affects the brain, working like dopamine to increase a person's sense of pleasure. Unfortunately, while an addict enjoys the high, the drug is wreaking havoc on the body.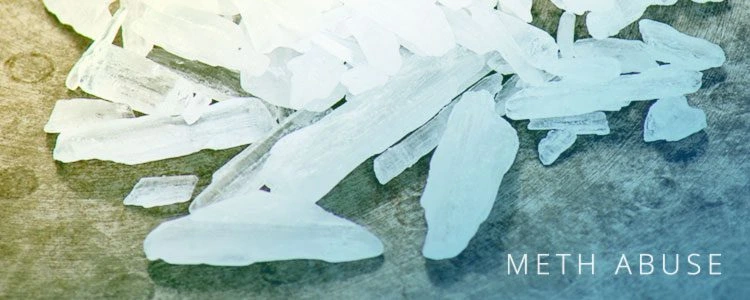 2 Minute Read
|
Published Jul 31 2023
|
Updated Nov 06 2023
Meth abuse is serious and often leads to medical complications, including overdose. To break the cycle, call us now. BetterAddictionCare works with a nationwide recovery network to find the top methamphetamine abuse treatment available for addicts and their families. Our caring counselors will work to find a center near you that offers customized programs, allowing you to get help now. You can use our assessment tool to learn more about addiction and the different ways you can get help today.
There are several symptoms of meth abuse that tend to get a lot of attention from those surrounding an addict. Many times, a person seeks out the drug at the expense of all other things in their life. Relationships fail and everyday tasks can become impossible as the body becomes addicted to the substance. Meth drug abuse becomes obvious as the first signs of use occur. Most people quickly experience an elevated heart rate and an increase in their rate of breathing, sometimes giving off the appearance of extra energy. But the euphoria comes with a cost. At the same time, the body reacts to meth abuse with hair loss, tooth decay, and, in some cases, sores left on the skin from picking at it.
With the help of a quality rehab program, patients are able to regain control of their lives. Highly trained staff members work to supervise medical detox, keeping patients comfortable as the drug leaves the body. From there, patients focus on their mental and physical well-being, often participating in addiction counseling in order to learn more about why they were drawn to drugs and how to cope with cravings in the future. Customized care means focusing on what is best for you so you can start healing and start living again.
Addiction recovery isn't easy. But at BetterAddictionCare, we strive to make the experience as safe and comfortable as possible. You don't have to deal with the symptoms of meth abuse alone. People who call us can find the right rehab center to stop crystal meth drug abuse and work toward getting clean. Call today to speak with a counselor. Our services are 100% confidential, and we work hard to provide you with all of the tools necessary to be successful.
UP NEXT
Part of Meth Treatment