All opiate-based medications, such as Vicodin, can be habit-forming. When the body develops a tolerance to Vicodin, the symptoms of withdrawal will occur if intake of the medication stops abruptly. In order to recover from addiction and dependency, a person must go through a detox. Vicodin and its toxins will be eliminated from the body system during this stage. The best option for a detox from Vicodin is to taper off from the medication rather than quit cold turkey. During Vicodin detox, withdrawal symptoms must be weathered, and the length and intensity of the detox will depend on the dosage the individual was taking and the length of time they were taking the medication. Early symptoms experienced during Vicodin detox include: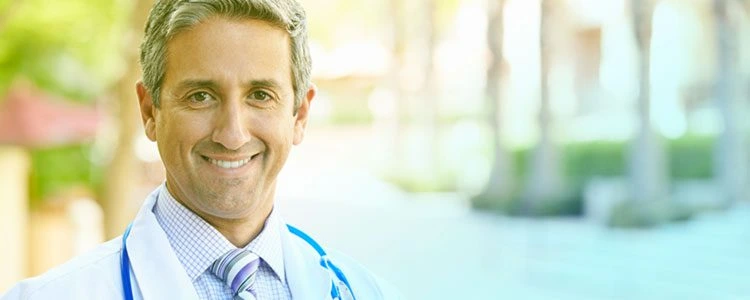 5 Minute Read
|
Published Aug 03 2023
|
Updated Aug 03 2023
Insomnia
Anxiety
Muscle aches
Sweating
As the toxins leave the body, the symptoms will intensify and can include:
Abdominal cramping
Diarrhea
Vomiting
Goosebumps
Dilated pupils
It is recommended that a person seek medical supervision during detox. Vicodin withdrawal can be very uncomfortable, and some side effects have the risk of complications such as choking and dehydration.
Detox From Vicodin at a Rehab Center
When a person chooses to detox at a rehab facility, they will be able to have the physical symptoms of withdrawal treated with medications like clonidine, which reduces anxiety, sweating, and cramping. A person can also be monitored for signs of dehydration and treated for vomiting and diarrhea.
A rehab also can treat psychological symptoms of addiction, which will greatly reduce the possibility of relapse. Inpatient and outpatient therapy both offer forms of both group and individual counseling. Cognitive behavioral therapy is used widely in addiction counseling, as it teaches an individual to identify thoughts of substance abuse and replace the action with an alternative to using the drug. Choosing to detox in a rehab center will ensure that the client receives support past the detoxification process and into the coming days, when they are vulnerable to relapse.
Find Vicodin Addiction Counseling
Are you suffering from a Vicodin addiction? Do you recognize addiction in someone you love, but you aren't sure how to help them? BetterAddictionCare is here to help you take the next step.
When you contact us, you will speak with our professional client care specialists. We will work with you to discover your treatment needs and explore your options. Next, we will create an individualized plan for recovery based on these considerations.
BetterAddictionCare wants to help you receive successful treatment at a recovery center near you. Call today or fill out our contact form to get sober and start healing.
UP NEXT
Part of Vicodin Treatment