Recovering from drug or alcohol addiction involves a shift from the negative behavior and thought processes and replacing them with new and positive alternatives. Addiction recovery is a process of transformation, during which the addicted learn how to improve their emotional and physical health and how to live positive and motivated lives. Religious people who are struggling with drug or alcohol addiction might find that Christian rehab centers are the best treatment option for them, as these programs incorporate faith-based counseling and therapy with psychological practices that are in harmony with their spiritual beliefs. If this sounds like an appealing option for you, we can help.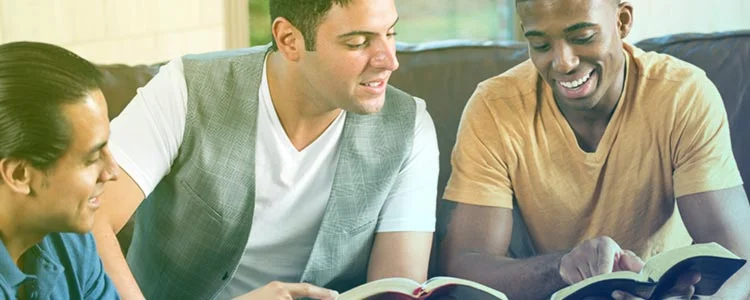 6 Minute Read
|
Published Oct 05 2023
|
Updated Nov 02 2023
Benefits of Christian Rehab
One of the keys aspects of Christian rehab is the spiritual focus of the treatment. At BetterAddictionCare, our client care specialists can help you locate a facility that offers medically assisted detox as well as faith-based addiction counseling that supports spiritual growth and recovery. For those who believe strongly in the tenets of Christianity, a Christian drug rehab program can be the most effective treatment option, as it allows people to draw strength and guidance from their spiritual beliefs as they get sober and move forward with their lives. Christian alcohol rehab programs will typically include faith-based therapy and prayer as well as medical and psychological techniques.
Healing Families Through Christian Rehab
Drug and alcohol addiction hurts not only the addicted but also those who love them. Recovering from an addiction with the help of BetterAddictionCare involves treatment for the addicted as well as for family and friends. At a Christian rehab center, help is available for the recovering addict as well as those close to them, with many programs incorporating education and support for family members into patient treatment plans. Loved ones will also typically get updates on your progress and preparation for what to expect after discharge from Christian rehab.
Finding the Right Christian Drug and Alcohol Rehab for You
At BetterAddictionCare, we can help you find the best Christian drug rehab centers for your needs, and we promise 100 percent confidentiality. After a pre-screening, we'll match you with a facility in our nationwide recovery network that can provide the individualized care you need and can offer immediate admission. Often, this rehab center will be near you, but if it isn't, our client care specialists will help facilitate your transportation needs. We seek to help people find affordable treatment options, and when necessary, we'll assist in coordinating insurance coverage.
Get Help Today
If it's time to get sober and start healing, call today to speak with a counselor. You can also fill out our contact form to begin exploring treatment at Christian rehab centers. Our professional team of highly trained counselors can help you transform your life into what it was meant to be. Isn't it time to stop suffering and get help now?
Tuchman, E. (2013)
"Faith-Based Addiction Recovery: The Twelve Step Program in Christian Perspective. Substance Use & Misuse, 48(12), 1244-1256. doi: 10.3109/10826084.2013.796982"
Retrieved on September 09, 2020
DeFiore, J., & Kriz, K. (2017)
"Christian-Based Programs in Addiction Treatment. Journal of Addictions Nursing, 28(1), 4-8. doi: 10.1097/JAN.0000000000000161"
Retrieved on September 09, 2020
Richards, P. S., & Bergin, A. E. (Eds.) (2005)
"Handbook of Psychotherapy and Religious Diversity. Washington, DC: American Psychological Association"
Retrieved on September 09, 2020
Miller, W. R., & Thoresen, C. E. (2003)
"Spirituality, Religion, and Health: An Emerging Research Field. American Psychologist, 58(1), 24-35. doi: 10.1037/0003-066X.58.1.24"
Retrieved on September 09, 2020
Galanter, M., Dermatis, H., & Talbott, D. (Eds.)(2011)
"Recent Developments in Alcoholism, Volume 18: Research on Alcoholics Anonymous and Spirituality in Addiction Recovery. New York, NY: Springer"
Retrieved on September 09, 2020
National Institute on Drug Abuse (2020)
"Principles of Drug Addiction Treatment: A Research-Based Guide (Third Edition)"
Retrieved on September 09, 2020
McCullough, M. E., Pargament, K. I., & Thoresen, C. E. (Eds.) (2000)
"Forgiveness: Theory, Research, and Practice. New York, NY: Guilford Press"
Retrieved on September 09, 2020
Corrigan, P. W., & Calabrese, J. D. (Eds.) (2013)
"Emerging Research and Practice in Rehabilitation Psychology. New York, NY: Psychology Press"
Retrieved on September 09, 2020
Emmons, R. A., & McCullough, M. E. (Eds. (2004)
"The Psychology of Gratitude. New York, NY: Oxford University Press"
Retrieved on September 09, 2020
AddictionCenter (n.d.)
"Faith-Based Rehab: How to Choose the Right Christian Treatment Program"
Retrieved on September 09, 2020
UP NEXT
Part of Rehab Guide