Nationwide trends of drug prevalence point to significant usage across various age groups, starting from age 12. When drug use turns to abuse or addiction, there is help available. Addicts can use both inpatient and outpatient addiction treatment options to leave behind substance abuse and compulsive actions. Drug abuse counseling helps address the behaviors behind an addiction to help patients start healing. BetterAddictionCare's nationwide network of addiction recovery services offers personalized drug abuse counseling and rehab options to offer those in need the best opportunity for a successful addiction recovery.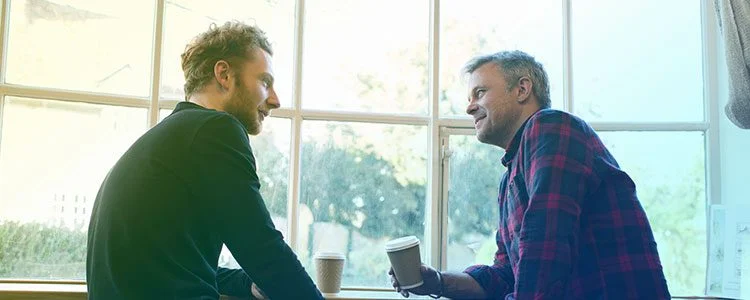 4 Minute Read
|
Published Oct 05 2023
|
Updated Oct 05 2023
Drug Abuse Counseling
For those struggling to gain control over substance abuse counseling for drug addiction may be an effective solution. Counseling focuses on addiction aspects of addiction that may impair function and decision-making skills. To be most successful, an addicted person is encouraged to seek addiction treatment during which they'll be exposed to healthier alternative coping skills they can employ to make better choices and regain control over their life's trajectory. In some cases, participants may have already undergone preliminary drug detox and rehab and are ready to begin healing in a mindful way.
Addiction counselors are highly trained, specializing in supporting patients and equipping them with tools they will need to maintain sobriety following time spent in an addiction treatment program. Ultimately, successful recovery and rehabilitation are each patient's responsibility; the rehab team helps facilitate important behavioral changes and ways of coping that will help patients stay sober after rehab.
Inpatient and Outpatient Drug Counseling Programs
Counseling may be recommended as part of an inpatient rehab program, during which participants live in a facility dedicated to addiction recovery and staffed by a team of recovery professionals. Rehab programs range in length and scope based on the needs and best interests of the individual, but most last between one and three months. During their addiction recovery program, participants may engage in several types of counseling, including one-on-one, group counseling, and behavior therapy. Professional therapists also offer ongoing support throughout the recovery process, even after discharge.
Outpatient drug counseling programs differ from their inpatient counterparts. With outpatient drug counseling, during which participants may not live at a treatment facility, the addicted patient must be sufficiently motivated to abstain from the addictive substance or substances without the need for a higher level of intervention that would be provided with inpatient care. Outpatient rehabilitation provides flexibility for patients that may have already completed an inpatient addiction treatment program, or who may be best served by enrolling in an outpatient program based on their personal needs. This type of counseling generally includes scheduled visits throughout each week. Patients may be required to be present at the scheduled times and medication may also be dispensed on an outpatient basis.
How BetterAddictionCare Can Help
Counseling for addiction is available now; don't wait. BetterAddictionCare offers a nationwide recovery network of inpatient and outpatient programs to help you or a loved one regain control over their addiction and their life. Call today to speak with a Client Care Specialist. A personal pre-admissions screening will help us to find the best addiction recovery facility to meet your needs. If you prefer, you can also fill out our contact form on our website, and a specialist will reach out to you by phone. Stop suffering and struggling with addiction and get help now at a facility located near you.
UP NEXT
Part of Rehab Guide