Free & State Funded Drug & Alcohol Rehabs
When someone is struggling with addiction, support and guidance from a rehab center can be life-changing. Individuals in treatment receive counseling from trained professionals, make connections with people focused on sobriety, and get time to focus on overcoming their addiction — all of which shape the foundation of their recovery journey.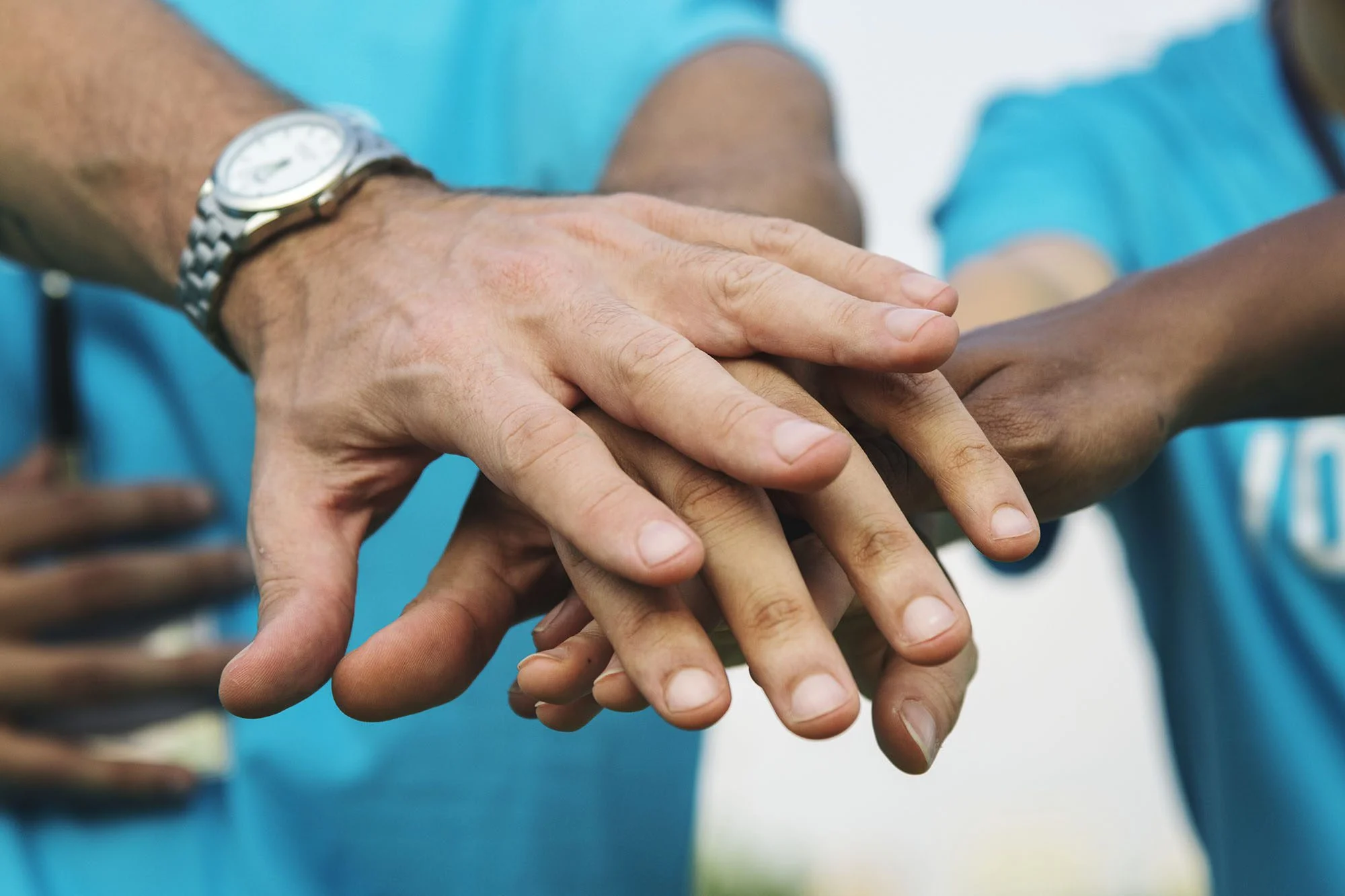 15 Minutes Read
|
Published Oct 05 2023
|
Updated Nov 02 2023
But despite the many benefits that rehab can offer, too many people opt not to get the help they need. The American Medical Association reports that only 10% of individuals with a substance use disorder receive treatment.1 What is keeping people from getting addiction care? There are many reasons why someone might refuse rehab, but one prevailing factor is cost. 
Private rehab centers can be very expensive. The total cost for a typical stay in an alcohol addiction treatment center can range from $2,000-$25,000, depending on the facility.2 While most rehab centers do accept insurance, this solution isn't always accessible; according to the CDC's National Center for Health Statistics, about 31 million Americans were uninsured as recently as 2021.3
While these numbers can be disheartening, there is some hope for uninsured people or those with tight budgets who struggle with substance use. The federal government and U.S. states offer several free, government-funded rehabs that make addiction care accessible no matter what you have in the bank. Let's take a look at these programs — and how Better Addiction Care can help you find the right facility for you. 
What Is a State-Funded Rehabilitation Center?
Simply put, a government drug rehabilitation center is an addiction treatment facility that uses government money to cover its operating costs. While some of these programs are funded by the federal government, most programs are funded at the state level. In some cases, this money comes from grants awarded by the Substance Abuse and Mental Health Services Administration (SAMHSA), but funds can also come from the state budget or from Medicaid reimbursement. 
Government-funded drug rehab and alcohol rehab is specially designed for individuals who are low income, uninsured, or have inadequate insurance. Some of these participants may be fulfilling a court-ordered rehab. Others may be enrolled voluntarily. But however they got there, all participants in a state drug rehab will receive counseling, support, detox treatment, and anything else they need to safely and securely battle their addiction. 
Benefits of State-Funded Rehab Centers
There are two main benefits to attending a state drug rehab. The first (and perhaps most obvious) benefit is the cost. Government rehabs are significantly more affordable than private facilities, and in some cases, they can even offer treatment for free.
The second benefit is the potential for specialized care. Many of the grants funding rehab centers award money for these facilities to create specific programs like rehab for veterans, rehab for pregnant women, or LGBTQ-friendly treatment. This means that these individuals can get treatment highly suited to their unique experience, and they can connect with other people who have similar stories to their own. That kind of community can be hugely influential when it comes to maintaining sobriety after treatment ends. 
Who Can Qualify for Free and State-Funded Rehab Programs?
It is important to note that many state-funded rehabs are need-based, which means you need to prove financial hardship to be admitted. The specific qualifications vary from state to state, but Better Addiction Care can help you determine whether you qualify. 
Even if our team believes you qualify for a government-funded rehabilitation center, the facility will also want to confirm this before you or your loved one is admitted. Therefore, it's important to gather the following information:
Proof of identity
Proof of residence
Proof of legal status in the United States
Proof of income and financial need
In addition to these things, most rehab centers will also want to learn more about your history with addiction. Make sure you are honest with the center about which substances you or your loved one has used, how long you've been using them, and when you last used them. This information will shape your care and ensure you get the best possible help.
Proof of legal residence, based on the state's definition
Proof of legal residence in the United States
Proof or status of income and insurance
History and status of addiction, including proof for the need for intervention
There may be other requirements, as prescribed by the state or locality where the patient lives. Once the proper authorities have confirmed that the client cannot, indeed, pay for their treatment out of their own pockets, they would then be referred to clinics or treatment centers.
In addition, there are also facilities and/or programs that cater to the needs of a certain population. For example, there are teen- and women-only state-funded rehab centers. These facilities will not accept people above a certain age and men, respectively, even if there's space available.
Finally, take note that you may be able to qualify for a state-funded rehab program even if you have a stable source of income. Usually, you will be asked to shoulder some part of your addiction care based on your capability to pay. This way, the rehab center will not lose funds needed to support other individuals who have a more delicate financial situation.
How Soon Can One Get Treated in a Free or State-Funded Rehab Center?
At times, there is a waiting list for government-funded rehab facilities and programs. This is normal, since the funds they receive must be properly distributed to ensure that all individuals who do get in will receive the treatment they need. Most free or state-funded rehabs also give priority to certain cases, such as pregnant women or those addicted to IV drugs. This means that there will be applicants who will be moved down the priority list.
Studies have shown that individuals will be more open to seeking treatment when it's readily available to them. Thus, the waitlisting system can deter people from getting the help they need. As such, state-funded rehab centers also have outpatient services and other medical maintenance options. This way, people can still receive treatment while waiting for their turn.
Are State-Funded Rehabilitation Centers Good?
As earlier mentioned, state-funded rehabilitation centers and programs have limited funding. Thus, they may not have the latest technologies and comprehensive services compared to private facilities. However, this doesn't mean that the prescribed therapies and treatment programs will not yield results. In fact, when it comes to treating addiction and substance abuse, any level of treatment can offer positive outcomes.
Aside from the benefits to the patient, free and state-funded rehab centers also benefit the society. For one, they can lower crime rates in the immediate neighborhood. They also help improve public health and overall safety.
It's also good to remember that while state-funded programs may not have the most complete roster of services, they can refer the client to other services or groups. Post-treatment support is also available, including mental health care and access to support groups. Most importantly, many state-funded programs actually do offer and cover the full range of treatments needed. They may be "basic" or even utilitarian, but they are certainly effective. At the end of the day, it's better to get even the simplest treatments than none at all.
How Much Do State-Funded Rehabs Cost?
As earlier mentioned, not all state-funded rehabs are free of charge. The amount you pay for certain services or treatments will depend on certain qualifications as well as the intensity of the program. It's also possible to qualify for fully subsidized treatment if you're part of a certain demographic and need to pay for any services. For example, there are some state-funded rehabs that offer addiction treatment support for veterans.
What Are Some Alternatives to Free or State-Funded Rehabs?
If an individual isn't qualified for free programs or needs a different treatment than those provided, there are several options available. These methods will help lower the cost or cover the entire cost of the treatment. Some of them include:
Faith-Based Rehab. There are some faith-based groups and religious organizations that operate their own free drug and alcohol rehabilitation programs. For example, you can find Christian Salvation Army Adult Rehabilitation Centers nationwide. There are also a variety of faith-based rehab centers that provide residential rehab. Obviously, these groups also incorporate their faith and traditions as part of their treatment programs so keep this in mind before getting involved. Just like state-funded rehab, there are faith-based rehabs that are free and those that come at a cost.
Nonprofit Organizations and Rehabilitation Centers. You can find various nonprofits that operate alcohol and drug addiction treatment centers, or else provide funding to establishments that offer free drug rehab. Many of these nonprofit organizations often offer their services to disadvantaged groups. Moreover, they also raise awareness, support rehab- and addiction-related legislation, and provide support to those living or struggling with addiction. Some nonprofits you may want to check out are The Amy Winehouse Foundation (which funds a recovery house for young women), Phoenix House, and Rosecrance.
Insurance. If you have insurance, you can check with your provider if they cover the cost of rehab and addiction treatments. Many types of insurance do, but it's still best to check how much is actually included. Depending on your plan, your policy may cover more or less than you expect. Some types of insurance that cover addiction care include the following:
Medicaid
Medicare
Military insurance
Private insurance
State-financed health insurance
Scholarships. There are some organizations and private facilities that offer scholarships to qualified individuals. In exchange, they get the treatment they need. Research about groups that are focused on helping those struggling with addiction. Sometimes, instead of scholarships, organizations offer outright grants to deserving individuals.
Loans. Many rehab centers provide financing options to low-income patients. In addition, there are loan companies that have specific products geared toward acquiring addiction treatment.
The takeaway is that you have plenty of options just in case you or your loved ones don't qualify for state-funded rehabs. Still, it's a good idea to first check with the proper channels to find a free state-funded rehab center near you.
Where Can I Find Free and State-Funded Rehab Facilities?
The best place to start looking for free and state-funded drug rehabilitation centers is through the SAMHSA. They have a Directory of Single State Agencies for Substance Abuse Services, which you can use to locate resources within your state. To help speed up the process, make sure you're ready to verify information about your residence, income status, and insurance coverage.
You can also get in touch with us here at Better Addiction Care. With our extensive network of alcohol and drug addiction rehab centers and professionals, you can easily find a state-funded rehab center. Our free advisory service will make sure that you'll find the right rehab center and treatment programs to address your unique needs.
Call Better Addiction Care Today
If you or someone you love needs help for a substance use disorder, nothing should ever prevent you from getting treatment — least of all costs. Better Addiction Care can help you get in touch with state-funded rehab centers near you, so you can take the first steps toward a life free from addiction.
Our team is available to talk with you 24/7, and calls are always free and confidential. If you want to learn more about state-funded rehabs — or get information on private rehab centers near you — call Better Addiction Care today.
Call us at (800) 429-7690.
Substance Abuse and Mental Health Services Administration (2020)
"Find Treatment"
Retrieved on October 08, 2020
National Institute on Drug Abuse (2020)
"Principles of Drug Addiction Treatment: A Research-Based Guide (Third Edition)"
Retrieved on October 08, 2020
Medicaid.gov (n.d.)
"Substance Use Disorder Services"
Retrieved on October 08, 2020
Partnership for Drug-Free Kids (n.d.)
"Treatment Options for Teens"
Retrieved on October 08, 2020
American Addiction Centers (n.d.)
"Free and Low-Cost Rehab Centers"
Retrieved on October 08, 2020
SAMHSA National Helpline (n.d.)
"SAMHSA's National Helpline"
Retrieved on October 08, 2020
Recovery.org (n.d.)
"Free Alcohol and Drug Rehab and Recovery Programs"
Retrieved on October 08, 2020
National Institute on Drug Abuse (2020)
"Seeking Drug Abuse Treatment: Know What to Ask"
Retrieved on October 08, 2020
State and Local Government (n.d.)
"State health departments"
Retrieved on October 08, 2020
UP NEXT
Part of Rehab Guide