Lorazepam, most commonly sold under the brand name Ativan, is an extremely common benzodiazepine prescribed to combat numerous illnesses and disorders, such as anxiety and drug withdrawal symptoms. Its addictive nature and high potency qualify it as a short-term solution to medical challenges. Instances of addictions, however, have become increasingly common within the past decade. For those with an addiction to lorazepam who can no longer abide the dependency and merciless side effects of the drug, entering an inpatient rehab for detox may be the answer. At BetterAddictionCare, we're proud to work with a vast network of facilities that can help addicts disconnect from dependency.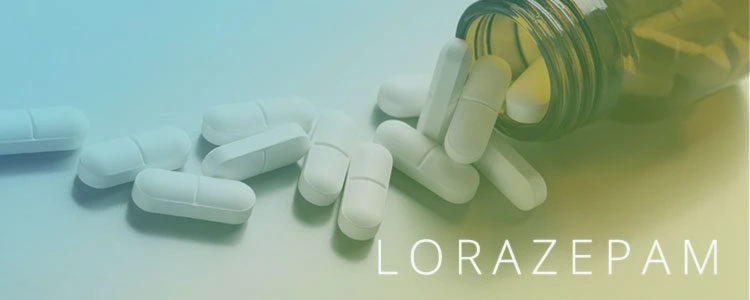 3 Minute Read
|
Published Jul 31 2023
|
Updated Oct 10 2023
Since lorazepam is legal, short-acting, and used to treat many disorders with success, it can be easy for patients to build a tolerance to the drug. Individuals are more likely to become addicted to lorazepam if they have had prior issues with drugs and alcohol or if they have certain personality disorders for which the drug is usually prescribed. Recreational users may find that combining the drug with other substances, like alcohol, contributes to a euphoric high. For these reasons, developing an addiction to lorazepam is always a possibility for both legitimate and recreational users of the drug. The intense physical and psychological side effects of lorazepam abuse often lead addicts to look for an inpatient rehab in the hopes that they can get sober.
Nearly all of the individuals who enter treatment due to an addiction to lorazepam have an accompanying dependence on another substance. The abuse of other substances typically precipitates a dependence on lorazepam. Since lorazepam can legitimately treat alcohol dependence and is commonly abused by addicts to mitigate the side effects of narcotics, medical professionals often develop customized treatment plans to address these primary and secondary addictions. Top alternative rehab programs incorporate this individualized approach into their philosophies so that patients can start healing holistically. BetterAddictionCare recognizes the importance of treating patients as individuals, and that's why we include highly trained medical specialists in our recovery network who are willing to assess your addiction from all angles.
Lorazepam addiction treatment will often include a safe, medically-assisted detox overseen by highly trained staff to ensure that patients are as comfortable as possible. While withdrawal symptoms can be stressful for abusers, especially those with long-term dependencies, they can be managed with the help of knowledgeable physicians and psychiatrists. A good team of specialists can be important as detox commences, since abruptly quitting the drug can lead to serious physical consequences such as life-threatening seizures. For legitimate users of lorazepam, this group of medical professionals will also develop courses of treatment that can address the underlying issues that led to the initial prescription. Since attempting to quit the drug on one's own can be extremely dangerous, we work hard to connect people with programs offering immediate admissions so that anyone addicted to lorazepam who wants to get help now can enter a rehab right away.
Getting lorazepam addiction treatment is one of the healthiest steps you can take if you've been suffering from a long-term or severe dependence on this common drug. The rehabs in our nationwide network have been fully vetted and are renowned for the quality of treatment that they provide. Take our pre-assessment to help determine which rehab is right for your specific circumstances, or call today to speak with a counselor and find the right facility that accepts your private insurance.
UP NEXT
Part of Lorazepam Treatment