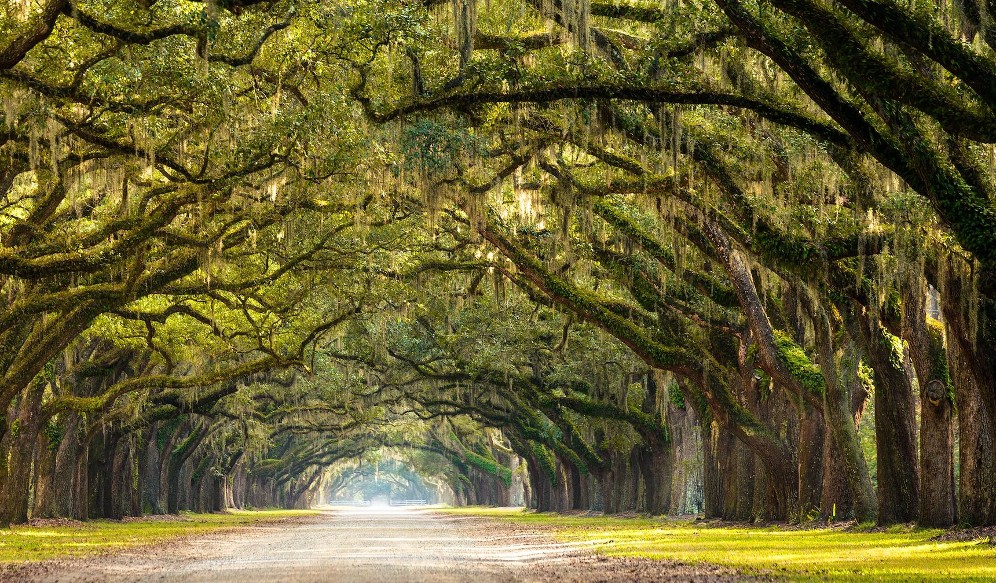 6 Minute Read
|
Published Oct 12 2023
|
Updated Nov 28 2023
Alcoholism, Drug Abuse, Mental Health, and Treatment in Georgia
Georgia Summary:
The state of Georgia sees its fair share of residents struggling with alcoholism, drug abuse and mental health problems. The most commonly abused substance is cocaine, and the use and abuse of methamphetamines, heroin and prescription drugs is also a significant issue in Georgia. Deaths by heroin overdose have increased dramatically in the last five years.
The state of Georgia has a number of rehab centers and treatment facilities for those struggling to overcome drug and alcohol abuse, as well as to deal with mental health issues. There are luxury treatment centers in secluded regions of the state, in addition to payment-assisted facilities in metropolitan areas like Atlanta.
Quick Georgia statistics:
Georgia state population: 10 million

4% of Georgia residents have a mental illness

Roughly 6% of people in Georgia are alcohol-dependent, while nearly 3% abuse drugs

Prescription drug addiction and heroin abuse are common in Georgia

Heroin trafficking into the state of Georgia has increased in recent years
Alcoholism in Georgia
A study published in the American Journal of Public Health found that that 6.9% of people in Georgia are heavy drinkers. In Georgia, heavy drinking has increased over the last decade. The state's binge drinking rate is roughly 15%.
Georgia provides residents with many options for seeking treatment for alcoholism.
Bluff Plantation Treatment Center is a secluded, luxury rehab facility that specializes in alcohol and drug addiction treatment. Located in Augusta, the center provides 24-hour clinical care in a peaceful environment. Bluff Plantation offers a wide array of therapy options, such as Holistic Therapy, Individual Therapy and Equine-Assisted-Therapy (EAT), which includes interactions and activities with horses as a treatment modality. The 178-acre property that the facility is situated on allows patients to get help with alcoholism and substance abuse in a private setting offering five-star service.
Located in Jonesboro outside of Atlanta, the Clayton Center Community - Substance Abuse Program is a payment-assisted treatment facility that accepts Medicaid and Medicare. Open to men, women and young adults, Clayton Center provides support for those dealing with alcoholism, drug addiction and substance abuse. The facility also has a designated program for postpartum women.
Drug Abuse in Georgia
Prescription drug abuse has surged in Georgia in recent years. The state has an increasing problem with "pill mills," which includes illicit pain clinics, pharmacies and physicians who do little to combat or even encourage a dependency on pain medication. As Georgia has started to cut down on these pill mills, the state has seen a rise in heroin use.
Georgia offers a variety of luxury and payment-assisted drug addiction treatment options.
Luxury drug abuse treatment centers in the state of Georgia include Black Bear Lodge, which is located on the edge of the Appalachian foothills in the community of Sautee Nacoochee. Due to its seclusion, Black Bear Lodge provides patients with treatment for substance abuse in a private, serene environment. The facility offers a holistic approach to treatment, which includes a combined mental health and substance abuse program for those dealing with drug addiction and mental health issues like depression or anxiety.
The VA Medical Center - Substance Abuse Treatment center in the Atlanta suburb of Decatur is a payment-assisted facility that offers state insurance and financing for treatment. Open to both men and women, the VA Medical Center provides hospital inpatient, residential and outpatient programs, and includes a halfway house. The facility also offers treatment for opiate addiction, which includes abuse of legal opioids like heroin and prescription drugs like oxycodone.
Mental Health in Georgia
Roughly 4% of residents in Georgia have a serious mental illness, which is on par with the national average. According to data from 2010 to 2014, an estimated 60% of residents with any type of mental illness did not receive treatment or counseling.
In the state of Georgia, there are payment-assisted, low-cost facilities for mental health treatment and a few centers that provide luxury care.
While Georgia is limited in the number of luxury facilities that specialized in treating mental health issues, Black Bear Lodge does have a combined mental health and substance abuse program for those with co-occurring drug and mental health problems.
Peachford Behavioral Health System is a private payment-assisted facility in Atlanta that specializes in treatment for mental health issues. In addition to Cognitive Behavioral Therapy (CBT), individual therapy and group therapy, Peachford also offers Trauma Therapy, Eating Disorder Treatment and Electroconvulsive Therapy (ECT). Electroconvulsive Therapy has been shown to deliver fast or significant improvements for sever mental health conditions that can exist alongside addiction. The treatment center is open to adults, teenagers and children and provides bilingual (Spanish) therapists and staff.
How much does drug rehab cost in Georgia?
Drug rehab options in Georgia include both luxury treatment centers that accept health insurance and payment-assisted facilities that accept Medicare and Medicaid. There are also a number of rehab facilities in Georgia that offer low-cost, affordable or in some instances free treatment for substance abuse. State-funded treatment centers do provide financing option and accept sliding-scale payments.
Nationally, the cost of rehab for substance abuse has increased over the last decade. Programs can range anywhere from $10,000 per stay to up to $100,000 per stay for luxury treatment centers. These figures don't necessarily indicate the cost of rehab for patients, as many health insurance providers, Medicaid and Medicare offer coverage for substance abuse.
To find a facility in your local area that treats mental health issues or substance abuse, contact your insurance provider. One can also research treatment providers near where you live to find out about what types of insurance and payment they accept.
How do I find a halfway house in Georgia?
The state of Georgia offers a number of halfways homes and sober living facilities for those transitioning from an inpatient or residential alcohol or drug addiction program. When making the move out of rehab, patients benefit tremendously from aftercare and family support.
Hope Homes Recovery Services in Atlanta provides sober living communities and recovery support services to adults recovering from alcoholism, substance abuse, eating disorders and some mental health issues. Counselors live on-site and are available 24 hours per day.
In the city of Athens, Palm House Recovery Center provides a safe, sober environment on a secluded property where patients can manage their addictions and become productive and successful members of society. Palm House is open to both men and women and helps patients enter the workplace following treatment.
Georgia: Looking Ahead
Georgia is making a concerted effort to reduce prescription drug abuse and opiate addiction. By shutting down "pill mills," the state is actively trying to cut back on the market for painkillers. However, in some cases this move has resulted in an increase in heroin use, as drug abusers switch from pain pills to heroin when access to prescription drugs is restricted. In some areas of Georgia, heroin abuse is the single largest public health issue. State agencies and law enforcement are working together to combat this.
In addition to some luxury facilities in the state for drug and alcohol abuse treatment, Georgia provides many state-funded or low-cost rehab facilities for low-income residents. The state also has a number of halfway houses and sober living facilities for those transitioning out of rehab.
The variety of drug and alcohol abuse treatment options available to those suffering from addiction — or with co-occurring mental health issues — means that if you are affected by substance abuse, you can find the right treatment for you. Where help is needed, help is available.
Treatment Centers And Meetings in Georgia