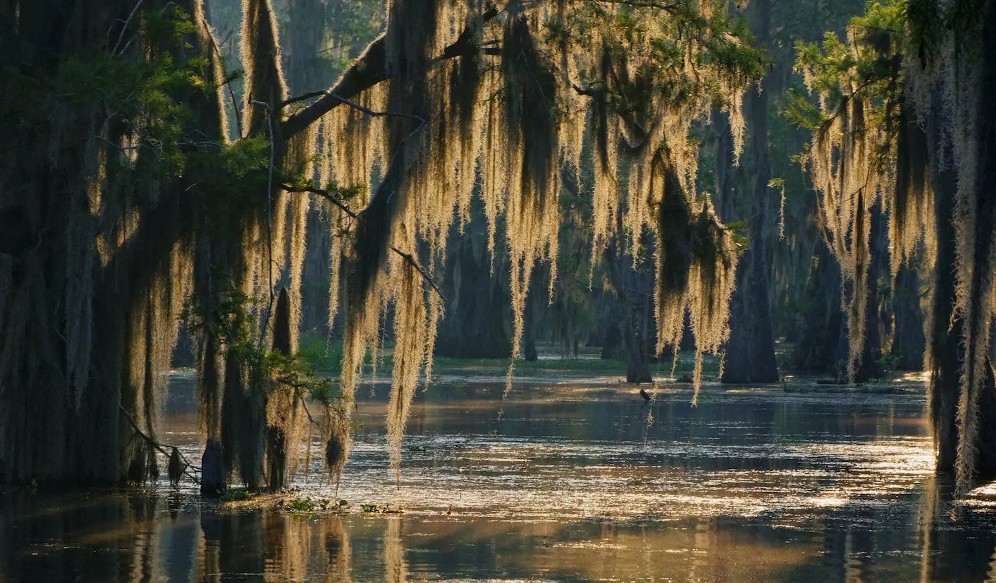 6 Minute Read
|
Published Oct 12 2023
|
Updated Nov 28 2023
Alcoholism, Drug Abuse, Mental Health, and Treatment in Louisiana
Louisiana Summary:
In the state of Louisiana, residents struggle with an array of drug abuse, alcoholism and mental health problems. While heavy drinking rates in Louisiana are slightly lower than other states, binge drinking and drunk driving are still major concerns. Substance abuse among the state's older population is on the rise. Suicide rates and lack of access to mental health services are also serious issues in Louisiana.
However, Louisiana has a variety of treatment options for those suffering from alcohol abuse, drug addiction or co-occurring mental health and substance abuse issues. There are comprehensive, high-quality rehab centers situated on beautiful campuses, as well as payment-assisted treatment facilities in bigger cities like New Orleans and Lafayette.
Quick Louisiana statistics:
Louisiana state population: 4.6 million
Number of people in Louisiana who abuse alcohol or struggle with alcoholism: ~250,000
Number of people in Louisiana who deal with drug abuse or addiction: ~130,000
Commonly abused substances in Louisiana include marijuana, cocaine, prescription opioids and heroin
Alcoholism in Louisiana
Compared to other southern states, heavy drinking rates in Louisiana are slightly lower than national averages. Louisiana's rate of alcohol poisoning deaths is the seventh lowest in the country, a rate of 6.2 out of every one million people based on data from 2010-2012. Among college students, the binge drinking rate hovers around 36%, which is lower than national rates of over 40% for college students in the U.S.
Located in Mandeville (outside of New Orleans), Northlake Behavioral Health System is a rehab center that specializes in the treatment of alcoholism and drug abuse. The facility offers a short-term inpatient program for adolescents and adults and partners with the Tulane University School of Medicine, providing high-quality care and the latest therapy methods for treatment. Situated on a 300-acre park-like campus, treatment at Northlake Behavioral Health System includes individual and family sessions, psychiatry, adjunctive therapy, medication management and outdoor activities.
Grace House is a nonprofit, payment-assisted treatment facility in New Orleans. Grace House is a long-term rehab center that offers a three-stage program for alcohol abuse treatment and rehabilitation. The facility also has a family program and aftercare support, which involves making a sustainable plan for addiction recovery. Grace House is open to both women and adolescent girls and accepts Medicaid.
Drug Abuse in Louisiana
Louisiana is currently dealing with an increase in heroin use and heroin-related overdoses across the state. In Louisiana, younger residents and those who live in more suburban areas are becoming addicted to heroin. However, the majority of heroin users in the state are middle-aged. This new wave of heroin addicts in part stems from prescription drug abuse, which is also a serious concern in Louisiana.
In Louisiana, there are a range of treatment options for drug abuse and addiction.
Located in Lafayette, Acadiana Addiction Center provides treatment for drug addiction and co-occurring mental health and substance abuse issues. Acadiana Addiction Center also specializes in opioid addiction treatment. Opioid addiction includes the abuse of illegal drugs like heroin, as well as prescription drugs like Oxycodone, Vicodin and Percocet. The facility offers 24-hour clinical care and provides a holistic approach to addiction treatment. Acadiana Addiction Center also offers a weekly group meeting open to family members, so that loved ones of addicts can participate in treatment and recovery.
For those in need of a payment-assisted facility, Bridge House is a nonprofit treatment center in New Orleans. Bridge House offers a long-term, six-month residential program in which residents live in a dormitory setting and progress through multiple phases of treatment: stabilization, primary, independent living and aftercare. The facility is open to adult men and young adult boys and accepts Medicaid as a form of payment.
Mental Health in Louisiana
According to data released in 2014, nearly 10% of adolescents age 12-17 in Louisiana have experienced a major depressive episode in the past year, which is on par with national statistics. Over 4% of Louisiana adults have had thoughts of suicide in the past year. Over 60% of Louisiana residents with any mental illness do not receive treatment for mental health issues or problems.
Louisiana has a number of facilities that focus on mental health treatment and co-occurring substance abuse problems.
Community Care Hospital in New Orleans is a private facility that treats mental health issues like major depression, anxiety disorders, bipolar disorder and schizophrenia. Community Care Hospital offers several types of therapy options, such as Cognitive Behavioral Therapy (CBT), individual therapy, group therapy, eating disorder treatment and nutritional therapy, which is a way of treating physical, emotional and medical conditions through one's diet.
Another option for mental health treatment in Louisiana is Caring Choices Pineville. Located in Marksville (northwest of Baton Rouge), Caring Choices is a public, payment-assisted rehab facility that focuses on co-occurring mental health and substance abuse treatment. The facility provides 24-hour residential care and treatment programs involve psychiatric and substance use assessments, diagnosis and habilitative and rehabilitative services. Caring Choices is open to adults, young adults and children and accepts Medicaid, Medicare, private health insurance and military health coverage.
Are there any drug rehab centers in Louisiana that accept Medicaid?
There are multiple drug rehab centers in Louisiana that accept Medicaid as a form of payment, or have other low-cost or state-funded treatment payment options.
Due in part to the Affordable Care Act, insurance companies — including government-run programs like Medicaid — are prohibited from providing unfavorable coverage for mental health treatment and substance abuse disorders.
In order to qualify for Medicaid in Louisiana, residents must meet certain eligibility requirements. Medicaid patients must either be a parent, pregnant, under the age of 19 or an adult who earns less than 133% of the federal poverty level. Residents over the age of 65 who receive Supplemental Security Income automatically qualify for Medicare. There are treatment facilities in Louisiana that accept Medicare for senior citizens suffering from substance abuse or mental health issues.
In 2015, Louisiana's Medicaid program changed the way patients access behavioral health services, which includes mental health and substance abuse treatment. All Medicaid patients now get their behavioral health services through a Managed Care Organization.
What exactly do you do in rehab? What are rehab programs like in Louisiana?
Addiction rehabilitation and recovery programs vary depending on the facility and type of treatment. However, many rehab programs include a number of steps or stages to help recovering addicts get clean, learn new behavioral methods and maintain sobriety as they transition out of a residential treatment program.
Typically, the first stage of rehab involves medically-assisted or patient-monitored detox. Medically-assisted detox is the process of removing drugs or alcohol from the body, which can be lethal if mismanaged. Medical detox is performed by licensed medical professionals and is a safe, secure way to overcome a chemical dependency on drugs or alcohol.
While in rehab, residents often participate in different types of treatment and therapy. Traditional therapy options include Cognitive Behavioral Therapy (CBT), Dialectical Behavioral Therapy (DBT), individual therapy, group therapy, couples counseling and Experiential Therapy, in which patients are encouraged to work through subconscious issues by engaging in real-time experiences.
Today, many rehab centers and facilities offer a holistic approach to treatment and recovery. Holistic-focused treatment centers often provide nutritional therapy, yoga, meditation, acupuncture, creative arts therapy, pet therapy or outdoor activities like hiking, nature walks and wilderness retreats.
Louisiana: Looking Ahead
Louisiana is looking to combat its heroin problem and reduce the rate of heroin-related deaths in the state. In the spring of 2017, the Louisiana State Senate passed legislation intended to reduce the abuse of opioid pain medications like oxycodone and hydrocodone. The bill includes changes to the state's prescription drug monitoring program. By reducing the availability of prescription opioids, state officials hope that these new laws will also cut back on the number of residents who start using heroin as the result of prescription drug abuse.
For those in Louisiana suffering from drug addiction, alcohol abuse or mental health conditions, there are resources and services available that can help you overcome these issues. Many nonprofit or religious-affiliated treatment facilities accept residents with financial need. There is also a range of payment-assisted and luxury rehab centers located throughout the state, allowing residents who may not live near a large city the option to receive addiction treatment at a local facility.
Treatment Centers And Meetings in Louisiana
Local Rehabs in Louisiana