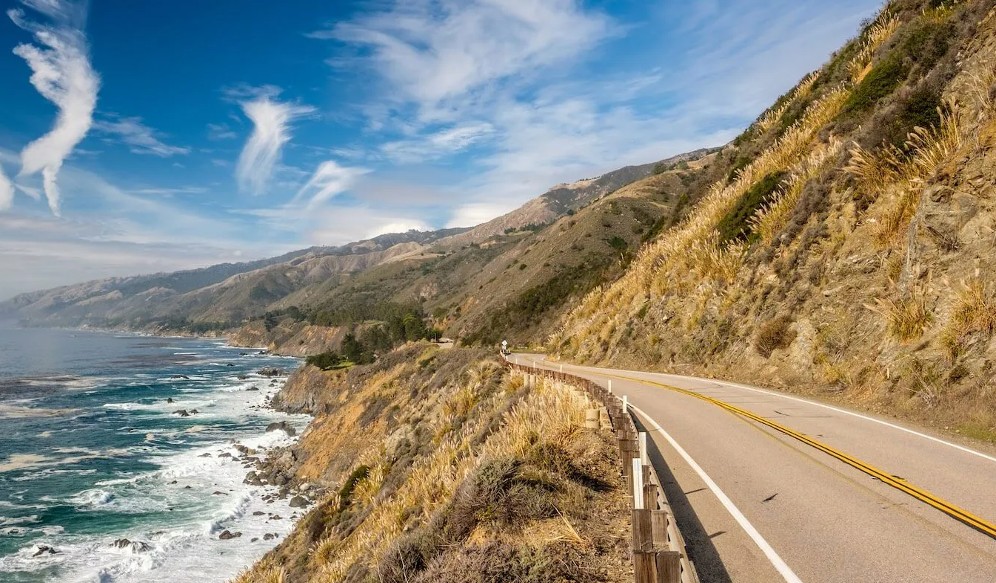 6 Minute Read
|
Published Oct 12 2023
|
Updated Nov 28 2023
Alcoholism, Drug Abuse, Mental Health, and Treatment in California
California Summary:
As expected for the state with the country's largest population, California struggles with its fair share of alcoholism, drug abuse, and mental health issues. Addiction to stimulants, including methamphetamine, is one of the primary issues in both Northern and Southern California.
However, California also has a robust structure for treatment, including Medi-Cal and its substantial behavioral health coverage. This, combined with progressive laws, provides both coverage and hope for those with drug abuse, addiction disorders, and other substance abuse issues.
Quick California statistics:
California state population: 39 million

Number of people in California who abuse alcohol and/or drugs: ~3 million

Number of people in California with a mental illness: 5 million

Prescription drug abuse is the fastest-growing drug problem in California. This includes opioids like OxyContin and Percocet, as well as benzodiazepines like Valium and Xanax
(Source: Substance Abuse & Mental Health Services Administration)
Alcoholism in California
In California, about 2.3 million people 12 or older were dependent on or abused alcohol in 2009-2013 (7.5% of all those in that age group). Addiction to alcohol is a serious health condition that can lead to accompanying health issues like anemia, cancer, cardiovascular disease, cirrhosis, dementia, depression, gout, and more.
California has a plethora of treatment centers for those struggling with alcoholism. One such luxury rehab facility is Promises Treatment Center in Malibu (near Los Angeles). In addition to standard rehab facility options, Promises offers Couples Treatment, which can be very helpful for those in intimate relationships, as an intimate partner can serve as an important support system as well as a significant trigger. Promises also offers alternative, evidence-based therapies like Equine Therapy and Eye Movement Desensitization and Reprocessing (EMDR).
Santa Cruz County Mental Health and Substance Abuse Services is a payment-assisted facility in the Santa Cruz area. It accepts adults as well as teenagers and children, and offers outpatient services. It also has bilingual staff and therapists (Spanish-speaking), and treatment options for emotionally disturbed children.
In addition to formal treatment centers, due to the population density in cities like San Francisco, Los Angeles, and San Diego, if you live in California, it's generally easy to find a 12-step program meeting (like Alcoholics Anonymous) close by.
Drug Abuse in California
While the rate of drug-induced deaths in California is lower than the national average, drug abuse is California's number one premature killer after car accidents. Around 750,000 people abuse illegal drugs in California, with stimulants like methamphetamine being the commonly cited in primary drug treatment admissions. The next most commonly cited is marijuana, followed by heroin, cocaine, and other opiates.
Treatment options for drug abuse include both luxury as well as state-run and other payment-assisted facilities. Journey Malibu is a private rehab center in Malibu (near LA) specializing in the treatment of drug abuse, as well as mental health. It offers both inpatient and outpatient care, and has an Opiate Addiction Treatment Center that is certified to use Vivitrol, a non-narcotic, non-addictive, FDA-approved medication. Vivitrol has been shown to be effective in treating both opiate and alcohol abuse (in conjunction with therapy).
Tarzana Treatment Center is a payment-assisted rehab facility in Tarzana (just north of LA) that treats drug addiction as well as mental health disorders. It offers both inpatient, intensive outpatient (IOP), and outpatient services. For those addicted to opioids (heroin, OxyContin, Percocet, etc.), Tarzana is certified to provide Methadone Maintenance Treatment as well as Opiate Replacement Therapy (ORT). Tarzana also offers Intervention Services, for family members considering staging an intervention with a loved one.
Mental Health in California
About 5 million people struggle with mental illness in California, 1 million of whom have had serious thoughts of suicide within the last year. Mental illnesses include depression, anxiety disorders, schizophrenia, bipolar disorder, personality disorders like Narcissistic Personality Disorder, and more.
California has a number of facilities targeting specific demographics with mental health disorders. For example, the Monte Nido Eating Disorder Center of California is a private rehab facility in Los Angeles specifically for those struggling with eating disorders like anorexia nervosa and bulimia nervosa. Monte Nido offers inpatient as well as intensive outpatient (IOP) services, and has a wide range of therapeutic modalities available. These include Equine Therapy, Creative Arts Therapy, Nutrition Therapy, and Cognitive Behavioral Therapy (CBT) as well as Dialectical Behavioral Therapy (DBT).
Bonita House is a payment-assisted facility in Northern California (Oakland) that offers Dual Diagnosis/Co-Occurring Disorders Treatment. This means it has specific treatment for those who suffer from mental disorders like clinical depression, bipolar disorder, or anxiety disorders alongside substance abuse disorders (drug or alcohol addiction). Bonita House can thus address a person's drug or alcohol addiction and mental health issue at the same time.
How Much Does Rehab Cost in California?
The cost of rehab varies. Both private and public insurance policies cover substance abuse treatment to varying degrees. Basically, certain facilities will accept certain forms of insurance, while others may not. Contact your insurance provider and ask about substance abuse disorder treatment options in your area. You can also research treatment providers in your area and ask what kinds of insurance they accept.
If you don't have insurance, try to find sliding scale programs, consider payment plans and other financing options, and look into SAMHSA grants.
California is also home to Medi-Cal (California Medical Assistance Program), the federal Medicaid Program for the state. One of the biggest questions California residents have is, "Does Medi-Cal cover drug rehab?"
The answer is yes -- at certain facilities. With the Affordable Care Act, over 140 drug and alcohol treatment facilities in California accept Medi-Cal. It's always best to double-check, especially as laws and regulations change.
Is California a Good Option for Out-of-State Recovery?
If you're looking for a high-quality, out-of-state option for rehab, California can be a good choice. In 2013, over 150,000 people enrolled in rehab facilities in California from other states. Many selected facilities in beautiful natural locations, of which California is home to many.
Many of California's rehab centers also offer alternative therapies that have been proven to help advance one's treatment and recovery, such as Experiential Therapy (Art Therapy), EMDR, Equine Therapy, Holistic Therapy, and more. Additionally, a number of facilities target specific demographics, like girls and women, the LGBT community, those struggling with eating disorders, and Spanish speakers. There are a number of reasons to consider California for your rehabilitation needs.
California: Looking Ahead
Much is shifting and will continue to shift in the landscape of drug and alcohol abuse, treatment, and rehabilitation in the state of California. For example, in 2016 voters approved Proposition 64 in California, legalizing marijuana. These and other reformist changes will continue to bring new energy and possibility to treatment and rehabilitation.
As one of the most progressive states in the country, it's no surprise that California has a robust and well-established network of both mental health as well as substance abuse treatment facilities. The combination of state-run, payment-assisted, and luxury treatment centers means that anyone serious about addressing their mental health issue and/or substance abuse issue can find the right treatment option for them. Help is ready and waiting.
Treatment Centers And Meetings in California
Local Rehabs in California