Treatment in Massachusetts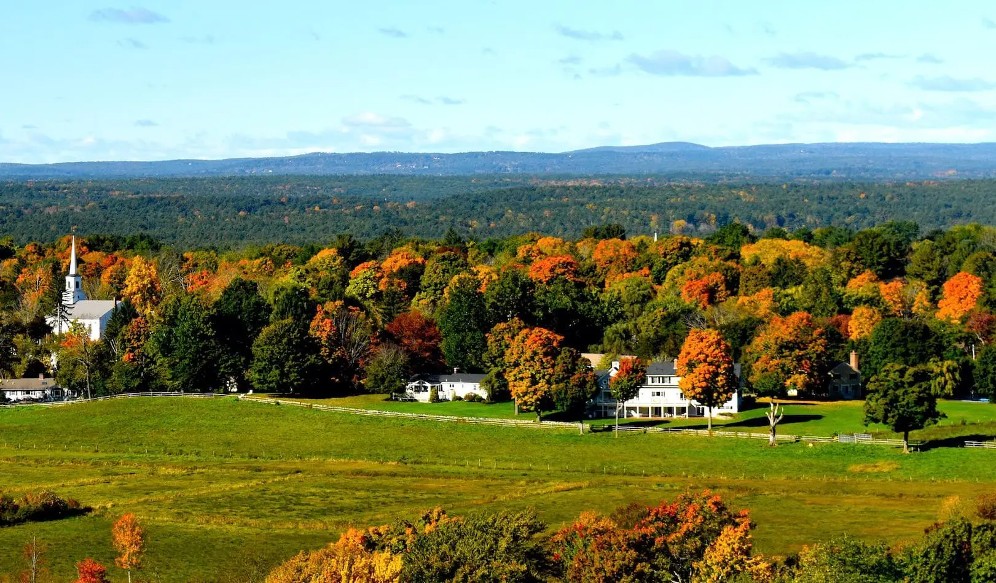 6 Minute Read
|
Published Oct 12 2023
|
Updated Nov 28 2023
Alcoholism, Drug Abuse, Mental Health, and Treatment in Massachusetts
Massachusetts Summary:
In recent years, Massachusetts has seen an alarming increase in the rate of drug overdoses. The use of opiates — which includes illegal drugs like heroin as well as prescription opioids like Oxycontin — is on the rise. Some critics of the state's mental health treatment options and facilities strongly feel that the mental health care system needs more organization and funding.
However, Massachusetts does provide residents with an array of treatment options for substance abuse, alcoholism, drug addiction and mental health issues. There are luxury facilities in serene environments like Cape Cod, as well as payment-assisted rehab centers and sober living homes in metropolitan areas like Boston.
Quick Massachusetts statistics:
Massachusetts state population: 7 million
An estimated 4% of people in Massachusetts have a serious mental illness
Roughly 2.5% of residents age 12 and over are dependent on or abuse illicit drugs
Drug overdoses are the leading cause of injury death in Massachusetts
From 1999 to 2013, the annual death rate due to drug overdoses in Massachusetts more than doubled
Alcoholism in Massachusetts
According to data from 2008-2012, nearly 8% of residents in Massachusetts age 12 or older are either alcohol-dependent or abuse alcohol. Compared to other states in the U.S., Massachusetts also has a higher rate of alcohol poisoning deaths. However, this is not a result of binge drinking among college students, as many might expect. Nationwide, three-quarters of alcohol poisoning deaths were between the ages of 35 and 64, with three-quarters of these people being male.
Massachusetts has many different types of treatment options for those struggling with alcoholism. The Boston Center for Addiction Treatment is a rehab facility in Danvers (located along Boston's North Shore) that provides luxury accommodations. The Boston Center has a state-of-the-art fitness center and offers wellness classes as part of its holistic approach to treatment. The facility offers an inpatient and outpatient program and aftercare support to help addicts transition out of rehab.
For those seeking a payment-assisted rehab facility, the Salvation Army - Harbor Light Center in Boston provides treatment for both alcoholism and substance abuse. The treatment center is open to adult men and women and young adults and accepts Medicaid, health insurance plans and also offers other treatment financing options. The Salvation Army - Harbor Light Center follows a 12-step model and includes group therapy and a family program.
Drug Abuse in Massachusetts
The number of opioid-related overdose deaths in Massachusetts is increasing nearly every year. In addition to illegal drugs like heroin, addiction to prescription opiates like Oxycontin, Percocet or Vicodin is a growing issue in the state. The opioid epidemic has affected both urban areas like Boston and smaller towns throughout Massachusetts.
In Massachusetts, there are both luxury and payment-assisted rehab centers that treat substance abuse, drug addiction, alcoholism and co-occurring mental health issues.
Recovering Champions is a luxury treatment center in Falmouth located on Cape Cod. The facility provides substance abuse treatment, which includes opiate addiction. Recovering Champions specializes in treating co-occurring disorders, as many people with substance abuse issues also suffer from mental health issues like clinical depression, anxiety or bipolar disorder. The center also offers Equine-Assisted Therapy (EAT), an experiential therapy that involves interactions and activities with horses.
For those seeking payment-assisted rehab facility, Phoenix House - Residential Program has a combined substance abuse and mental health treatment center. Located in Springfield, Phoenix House is open to men, women and teens and emphasizes gender-specific programming. The facility accepts a variety of health insurance plans and coverage.
Mental Health in Massachusetts
According to data from 2008-2012, nearly 4% of adult residents in Massachusetts have a serious mental illness. However, according to a study done by the Kaiser Family Foundation, the state of Massachusetts spends less per capita on mental health care than any other state in New England (except Rhode Island). Massachusetts also spends much less on mental health care than some states with comparable means and politics, such as New York.
In the state of Massachusetts, treatment options for mental health disorders include both luxury facilities and payment-assisted treatment centers for those with financial need. Located in the Boston suburb of Medford, Monte Nido - Laurel Hill is a luxury facility that focuses on a holistic approach to improving its patients' well being. Monte Nido - Laurel Hill offers multiple types of therapy treatment, including individual therapy, trauma therapy, couples therapy, eating disorder treatment and Medical Nutrition Therapy (MNT), which treats physical, emotional and medical conditions through changing one's diet.
Dimock Community Health Center - Behavioral Health in Roxbury near Boston is a payment-assisted facility that specializes in the treatment of mental health issues. The center provides treatment for those suffering from mental health problems like clinical depression, anxiety disorders, bipolar disorders, schizophrenia and others. In addition to common therapy treatments like Cognitive Behavioral Therapy (CBT), the center also offers Nicotine Replacement Therapy (NRT) for patients who are trying to quit smoking. Dimrock accepts both Medicaid and Medicare and is one of the largest providers of substance abuse, mental health and developmental disability services in Massachusetts.
Does MassHealth cover drug rehab in Massachusetts?
In the state of Massachusetts, Medicaid and the Children's Health Insurance Program (CHIP) are combined into one program, which is called MassHealth. Like with Medicaid, residents who sign up for MassHealth must meet certain eligibility requirements. Typically, someone with a disability and/or falls under a certain income level determined by the state would qualify for MassHealth.
There are many rehab facilities in Massachusetts that accept MassHealth, Medicaid and Medicare. In some aspects, MassHealth was the model for the nationwide Affordable Care Act (ACA). Under the ACA, insurance providers — which includes Medicaid — must cover the basic requirements of drug and alcohol abuse recovery. Due to the passing of the Affordable Care Act, addiction is no longer a pre-existing condition and health insurers cannot deny someone coverage if they are struggling with alcohol or drug abuse issues.
Are there any alcoholic rehabilitation programs in Massachusetts?
There are variety of alcoholic rehabilitation programs throughout the state, in both metropolitan areas like Boston as well as central and western Massachusetts. Short-term inpatient sober living programs are typically less than 30 days, while long-term residential rehab programs can be 30, 60 or up to 90 days in length.
Massachusetts General Hospital - Addiction Services in Boston provides outpatient treatment through several different programs. The hospital's Addiction Recovery Management Service treats youths ages 12 to 26 suffering from substance-related problems. The Recovery Research Institute offers resources for both individuals and family members seeking help with addiction. Additionally, the West End Clinic for Addiction Treatment is an outpatient facility that treats alcoholism, drug addiction and co-occurring mental health and substance abuse issues.
Hope House in Boston is the oldest and now one of the largest residential treatment programs in Massachusetts. The center offers a 21-day residential program and outpatient services. Hope House also helps patients seek gainful employment following rehab and provides housing in a home-like atmosphere.
Massachusetts: Looking Ahead
The state of Massachusetts is working diligently to combat opioid use and drug overdose rates that have risen at startling rates in recent years. The issue is of statewide concern, affecting both population-dense cities like Boston, as well as smaller towns in other parts of Massachusetts. In 2014, the state created an Opioid Task Force, which aims to address the opioid drug crisis in four key areas: prevention, intervention, treatment and recovery support.
Massachusetts is known as a state with strict public and recreational drinking laws. Happy hour specials are not allowed and drinking games are prohibited in bars. While funding for mental health services is lower than other states in New England, grant funds from the Substance Abuse Mental Health Services Administration (SAMHSA) help to provide community-based prevention programs for all residents, particularly high-risk individuals.
For those in need of treatment for substance abuse, addiction or mental health problems, there are state-funded and private rehab facilities throughout the state. In the state of Massachusetts, help is available to those struggling with drug abuse or a mental illness, regardless of financial need.
Treatment Centers And Meetings in Massachusetts
Local Rehabs in Massachusetts