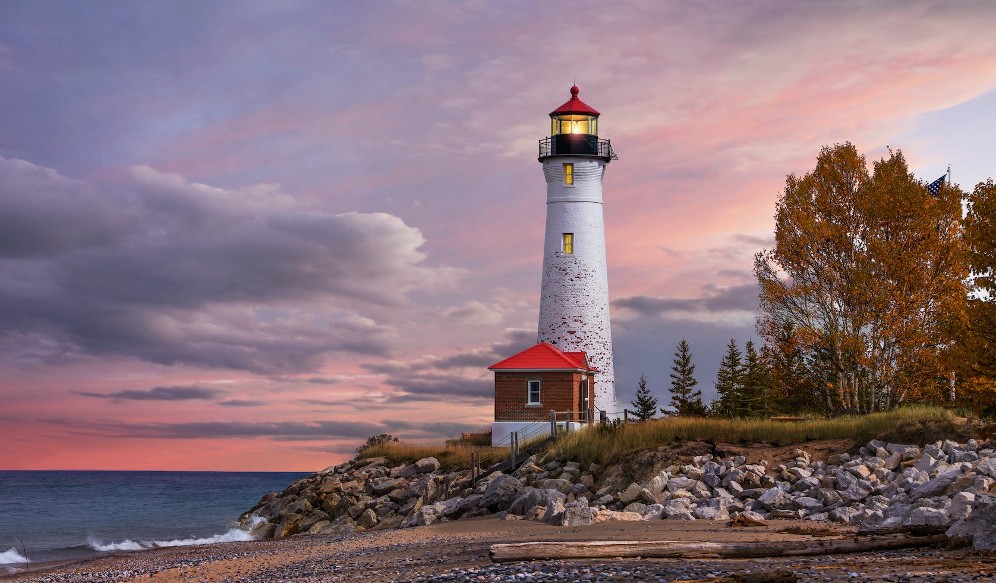 6 Minute Read
|
Published Oct 12 2023
|
Updated Nov 28 2023
Alcoholism, Drug Abuse, Mental Health, and Treatment in Michigan
Michigan Summary:
Like many states across the nation, Michigan has seen a marked increase in heroin use and prescription drug addiction in recent years. Marijuana is also one of the most commonly abused drugs in the state.
Michigan also provides an array of treatment options for residents struggling with drug addiction, alcoholism and co-occurring mental health problems. The large number of both luxury and payment-assisted facilities means that residents who need help for these issues have access to the resources necessary for treatment.
Quick Michigan statistics:
Michigan state population: 10 million
An estimated 4.5% of people in Michigan have a serious mental illness
Roughly 2.5% of Michigan residents aged 12 and over abuse or are dependent on illicit drugs
Heroin as well as prescription drug abuse is a rapidly growing problem in Michigan
Drug overdoses are also on the rise in Michigan
Alcoholism in Michigan
In the state of Michigan, alcohol is the most widely abused drug in every age group, including adolescents. An estimated 5% of Michigan residents are heavy drinkers, while an estimated 19% engage in binge drinking.
Michigan boasts a number of secluded, luxury treatment centers for substance abuse and alcoholism, as well as state-run and other payment-assisted facilities in both urban and rural areas.
One such luxury treatment facility is Behavioral Rehabilitation Services in Harrison, Michigan. The upscale rehab center provides inpatient treatment for those overcoming alcoholism and drug addiction. Behavioral Rehabilitation Services is located on an 80-acre property surrounded by 20 lakes, complete with six hiking trails and an indoor fitness center. There is also a private chef and nutritionist on site, as part of the center's holistic model of addiction treatment.
Located in the Detroit suburb of Berkley, Michigan, Oakland Family Services is a payment-assisted rehab facility that accepts Medicaid, Medicare, other health insurance plans, military insurance coverages and has other state-financed low-cost treatment options. Open to adult men and women, Oakland Family Services has a family program dedicated to uncovering the family dynamics that play a role in addiction and providing patients with support from loved ones and family members during treatment. The facility also treats co-occurring disorders, as those suffering from addiction also experience mental health issues like depression, anxiety, bipolar disorder and others.
Drug Abuse in Michigan
According to data from 2014, drug overdose deaths have increased by 14% in Michigan, mainly due to the use of heroin and opioid painkillers like Oxycontin and Vicodin. This major drug problem in Michigan has affected every part of the state, including rural and urban areas, and in both upper-class and lower-income communities. Since 1999, the state has seen a four-fold increase in accidental fatal drug poisonings.
Michigan offers a wide variety of treatment options for substance abuse and drug addiction, including both luxury facilities and payment-assisted rehab centers.
Located in Grand Rapids, Sanford House is a luxury rehab facility with a focus on substance abuse treatment. Sanford House offers both inpatient and outpatient programs, as well as Intervention Services, through which a professional intervention specialist is available for family or friends of addicts who want to stage an intervention. Sanford House also has a variety of therapy options including Creative Arts Therapy and Animal Therapy, which allows patients to bond with animals, who give unconditional love. The facility is open to adult women and young adult females.
For those seeking a payment-assisted rehab option, the Salvation Army - Harbor Light Center in Monroe, Michigan (located in southern Michigan, along Lake Erie) provides treatment for substance abuse, drug addiction and alcoholism. The Salvation Army - Harbor Light Center offers medically-assisted detox in addition to group therapy, a family program and 12-Step meetings. This sober living home is open to both adult men and women and accepts Medicaid and other health insurance plans.
Mental Health in Michigan
According to data from 2010 to 2011 and 2013 to 2014, roughly 4.5% of adults in the state of Michigan suffer from a serious mental illness. Of these residents, just over half (56%) did not receive mental health treatment or counseling.
Michigan has several facilities geared towards those dealing with mental health disorders.
Meridian Health Services is a luxury private rehab facility that treats substance abuse in conjunction with mental health issues. Located outside of Detroit in the township of Waterford, Meridian Health Services offers wellness, relaxation, exercise and recreational activities in an effort to provide a holistic approach to treatments. The facility also has group meetings for mental health issues, anger management, grief, trauma and co-occurring disorders. Meridian Health Services' program offers Cognitive Behavior Therapy (CBT) to help patients make behavior changes and lead a healthy, balanced lifestyle.
Along with luxury facilities, Michigan also offers payment-assisted rehab facilities for mental health treatment. Detroit Central City Community of Mental Health is a nonprofit facility in Detroit that accepts Medicaid, Medicare, other health insurance plans and offers low-cost treatment to residents. Patients who have been diagnosed with a severe and persistent mental illness have access to outpatient treatment, a dedicated care staff available 24 hours a day and bilingual (Spanish-speaking) therapists.
Are there any free drug rehabilitation centers in Michigan?
The state of Michigan does offer rehabilitation facilities for low-income residents or those with financial need. Addiction treatment centers like Dawn Farm located outside of Detroit, are run as non-profit organizations, with the goal of providing low-cost treatment for those struggling with substance abuse. At Dawn Farm, no one is ever turned away due to an inability to pay.
Those in need of a low-cost, free or payment-assisted rehab center for addiction treatment can contact their insurance provider and inquire about which local treatment centers their insurer can provide either partial or full coverage for. Non-profit rehab facilities, state-funded programs and religious-affiliated foundations are also good resources for finding a low-cost treatment center.
What are the best rehab centers in Michigan?
There are number of top-notch rehab facilities in the state of Michigan that offer quality care and luxury accommodations. A Forever Recovery is a private rehab center in Battle Creek, Michigan that specializes in treating drug and alcohol abuse. The facility seeks to provide a serene environment for treatment and move away from the "clinical" feel of other treatment centers. Situated on 14 acres overlooking a private lake, A Forever Recovery is a place where patients can experience nature while overcoming their addictions.
Other top-rated rehab centers in Michigan include the Brighton Center for Recovery in Brighton, Michigan, which was the first addiction treatment center to be licensed in Michigan. The Brighton Center has a long-standing tradition of helping patients overcome lifelong addiction and become productive, well-adjusted, happy members of society.
Michigan: Looking Ahead
Michigan is currently attempting to reform its public mental health services system, given changes to Medicaid and health insurance plans. The state wants to ensure other options to increase the availability for mental health treatment for residents. Michigan is also making efforts to combat the use of heroin and prescription drug addiction in the state by creating a Prescription Drug and Opioid Abuse Task Force.
Michigan is aware of the challenges it faces when it comes to providing mental health treatment to residents and curbing drug abuse across the state. Law enforcement, public officials and state agencies are working together to try to fix these issues and make assistance accessible everywhere. For those struggling with substance abuse, addiction or mental health problems, help is available for all residents, including those who live in rural areas.
Treatment Centers And Meetings in Michigan