Treatment in Rhode Island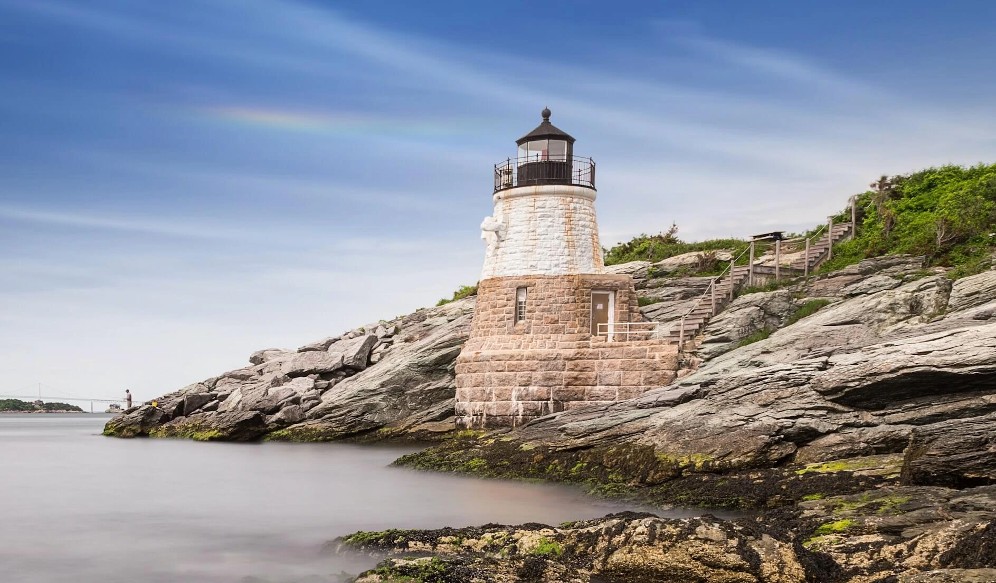 6 Minute Read
|
Published Oct 12 2023
|
Updated Nov 28 2023
Alcoholism, Drug Abuse, Mental Health, and Treatment in Rhode Island
Rhode Island Summary:
Compared to other states in New England, Rhode Island sees higher instances of drug abuse, alcoholism and mental illness among its residents. Heavy drinking and heavy illicit drug use are major concerns in the state and some residents lack sufficient access to mental health services. In addition to prescription drug abuse, many of the heroin addicts who seek treatment at Rhode Island's clinical services report that marijuana was their gateway drug to becoming a drug addict.
However, Rhode Island residents are not without resources or options for substance abuse treatment and mental health services. There are both private and payment-assisted rehab centers located throughout the state, in larger cities like Providence, as well as coastal communities such as Warwick.
Quick Rhode Island statistics:
Rhode Island state population: 1.1 million

Number of people in Rhode Island who abuse alcohol or are alcohol dependent: 85,000

Number of people in Rhode Island who abuse or are addicted to illicit drugs: 37,000

Nearly 5% of adults in Rhode Island have a serious mental illness, which is significantly higher than the national average
Alcoholism in Rhode Island
According to reports from the Centers for Disease Control and Prevention (CDC) from 2015, Rhode Island ranks third in the nation for alcohol poisoning deaths. Binge drinking is also a concern in Rhode Island, as roughly 70% of deaths from alcohol poisoning occur among binge drinkers who are not alcohol-dependent. However, a significant number of these deaths are related to alcoholism.
In Rhode Island, there are a number of treatment centers that specialize in alcoholism and substance abuse.
AdCare - Bald Hill Road is private rehab center in Warwick that offers a comprehensive substance abuse treatment and recovery program. The facility has both an outpatient and an intensive outpatient program, which is designed for patients seeking a structured program but also need to live at home due to work or family commitments. AdCare offers individual therapy, group therapy and trauma therapy, which helps clients deal with traumatic incidents from their past and work through them. The facility help patients create an individualized plan for recovery and accepts private health insurance.
For those looking for a payment-assisted option for treatment, the Doric Center - Comprehensive Community Action Program is a rehab facility in Cranston. The Doric Center offers an outpatient program, which allows patients to stay at home during treatment or transition from an inpatient (residential) program. The treatment center provides individual therapy, group therapy and also has life skills classes, which include time management, career guidance, money management and effective communication. The Doric Center accepts Medicaid, Medicare, private health insurance and also operates on a sliding-fee payment scale.
Drug Abuse in Rhode Island
Data released by the CDC in 2015 revealed that Rhode Island ranks first in the U.S. for illicit drug use. The state also sees some of the highest rates of marijuana use in the nation, with roughly 14% of adults age 12 and over in Rhode Island reporting having used marijuana in the past month. Opioid addiction and prescription drug abuse are also major concerns in Rhode Island.
Rhode Island offers a multiple treatment options for residents struggling with drug abuse or addiction.
Located in Exeter, Phoenix House is a private rehab facility that specializes in drug addiction and substance abuse. The treatment center also offers treatment for opioid addiction, which includes addiction to illicit drugs like heroin, as well as the abuse of prescription drugs like oxycodone. Phoenix House offers both an inpatient and outpatient program and focuses on the 12-step model of recovery. The facility combines counseling, educational and recreational programs to help recovering addicts maintain long-term sobriety. Phoenix House is open to men and adolescent boys and also provides a short-term detox program for individuals.
Butler Hospital is a nonprofit, payment-assisted treatment center in Providence. The facility provides treatment for co-occurring substance abuse and mental health issues, in addition to offering programs for drug addiction and alcoholism. Butler Hospital has both an inpatient and outpatient program and patients can engage in multiple types of therapy, including Cognitive Behavioral Therapy (CBT) and individual therapy. The facility is open to adults, teenagers and children and accepts Medicaid, Medicare and has other low-cost treatment payment options.
Mental Health in Rhode Island
Adults in Rhode Island are more likely to report unmet behavioral health care and mental health services than any other state in New England. Data from 2015 found that one in five Medicaid recipients in Rhode Island who were hospitalized for a mental illness had no follow-up mental health treatment 30 days after discharge.
The state of Rhode Island offers a variety of resources and services for those in need of treatment for mental health problems, such as major depression, bipolar disorder, anxiety disorder and schizophrenia.
One facility that specializes in mental health treatment is The Providence Center in Providence. The Providence Center has an inpatient and outpatient program and also offers treatment for co-occurring substance abuse and mental health conditions. The Providence Center provides over 60 programs, including job training, legal services, primary health care and wellness activities. The facility seeks to provide mental health services for community members in Providence and accepts Medicaid, Medicare, military health insurance and has other state-financed treatment payment options.
Does Medicaid cover drug rehab in Rhode Island?
There are many treatment facilities in Rhode Island that accept Medicaid or Medicare rehab coverage. Medicaid is a state-funded health insurance program for residents who meet certain requirements, live below a specific income bracket or have some type of disability.
In order to qualify for Medicaid, residents must be one of the following: a parent, pregnant, under the age of 19 or earning less than 133% of the federal poverty level. Individuals over the age of 65 who receive Supplemental Security Income (SSI) qualify for Medicare.
The State of Rhode Island's Health and Human Services department provides a variety of substance abuse treatment services to residents. These services include counseling, methadone maintenance, 24-hour supervised residential treatment programs, alcohol and/or drug assessment, group counseling by a physician and outpatient programs for substance abuse treatment.
Are there any free rehab centers in Rhode Island?
In Rhode Island, residents with financial need who are struggling with drug addiction, alcoholism or co-occurring substance abuse and mental health conditions have several options for treatment.
Multiple facilities in Rhode Island accept Medicaid and Medicare, or have low-cost or state-funded treatment payment options. These types of funding may not cover the full cost of drug rehab treatment, but they can lessen the financial burden and allow residents to find an affordable facility that specializes in substance abuse.
Along with state-financed drug rehab programs, The Salvation Army runs an Adult Rehabilitation Center in Providence. The facility is open to individuals with financial need and helps recovering addicts maintain a substance-free lifestyle under the support and guidance of their peers. The Salvation Army's seven-phase program provides spiritual, social, and emotional assistance for men and women struggling with substance abuse.
Rhode Island: Looking Ahead
Rhode Island is taking concrete action to decrease substance abuse rates in the state and also expand access to mental health services. Rhode Island is focusing on prevention efforts, especially in regards to marijuana usage among young people. Mental health advocates are also making a push for shifting financial resources for mental health treatment to prevention and intervention, as opposed to relying on high-cost hospitalization services.
For residents in Rhode Island struggling with drug addiction, alcoholism or co-occurring mental health and substance abuse issues, help is available. There are several facilities that accept low-income patients, regardless of their ability to pay.
Treatment Centers And Meetings in Rhode Island
Local Rehabs in Rhode Island