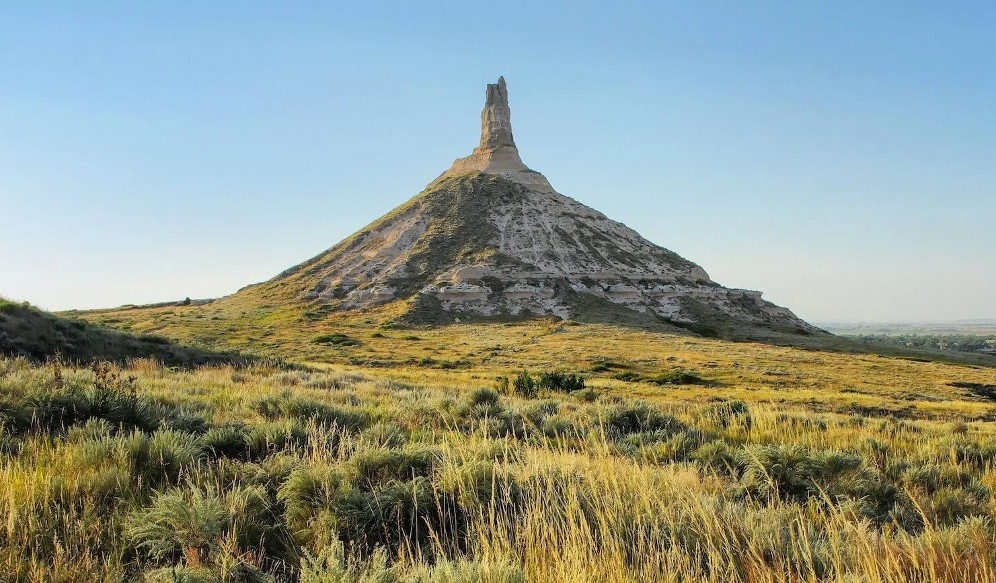 6 Minute Read
|
Published Oct 12 2023
|
Updated Nov 28 2023
Alcoholism, Drug Abuse, Mental Health, and Treatment in Nebraska
Nebraska Summary:
Like other states in the Midwest, Nebraska deals with high rates of binge drinking and drunk driving. A significant percentage of college students in Nebraska participate in heavy drinking, and alcoholism is a serious issue for the state's Native American population. While methamphetamine use has been a primary issue for state law enforcement agencies in the past decade, heroin addiction and prescription drug abuse is also on the rise in Nebraska.
Although Nebraska is a small state, it does provide residents with a variety of resources and treatment options for substance abuse and mental health issues. There are rehab facilities in larger cities like Lincoln and Omaha, as well as treatment centers in more rural parts of the state.
Quick Nebraska statistics:
Nebraska state population: 1.9 million
Number of people in Nebraska who abuse alcohol or suffer from alcoholism: 140,000
Number of people in Nebraska who abuse or are addicted to drugs: 50,000
Binge drinking is a major concern in Nebraska
Other commonly abused substances include marijuana, methamphetamine, heroin and prescription opioids
Alcoholism in Nebraska
Nebraska sees high instances of binge drinking in some counties. According to data from 2012, Nance County has the third-highest heavy drinking rate in America, with 35% of residents participating in binge drinking. The state's Native American population also sees high instances of alcohol abuse and alcoholism.
Nebraska has several rehab facilities that treat substance abuse and alcoholism. First Step Recovery Center is a high-quality, comprehensive facility in Lincoln that specializes in the treatment of drug and alcohol abuse. The rehab center has both an outpatient program and an intensive outpatient program, which is designed for participants who need to live at home during treatment due to work, school or family commitments. First Step Recovery Center is open to adults, young adults and children and has a designated program for active duty military seeking mental health treatment.
For those seeking a payment-assisted rehab center, Saint Monica's Behavioral Health Services is a facility located in Lincoln. St. Monica's provides a home for adult and young adult women who are dealing with substance abuse issues and co-occurring mental health and drug and alcohol problems. The facility has a dedicated staff of bilingual (Spanish-speaking) staff and therapists and accepts Medicaid. At St. Monica's, patients participate in group therapy, which can help recovering addicts find new solutions to deal with their problems and know they're not alone in their struggles with drugs and alcohol.
Drug Abuse in Nebraska
Nebraska faces a number of drug addiction and substance abuse issues. The state ranks high for marijuana-related arrest rates and has also seen an increase in methamphetamine use in the past several years. Heroin use is a rising problem, with the state seeing a dramatic increase in the rate of young heroin addicts who became addicted to prescription painkillers and then switched to heroin.
The state of Nebraska has multiple rehab centers that focus on drug abuse and addiction recovery. One such facility is Valley Hope - O'Neill, located in northeast Nebraska in the small community of O'Neill. Valley Hope has a designated program for treating opioid addiction, which includes the abuse of illegal drugs like heroin and addiction to prescription opiates like Vicodin and Percocet. The rehab center has an inpatient program and an intensive outpatient program. At Valley Hope, treatment and length of stay is tailored to one's individual needs to ensure that patients have the tools and support to sustain a substance-free lifestyle following rehabilitation.
Another option for addiction treatment in Nebraska is the VA Medical Center in Lincoln. This payment-assisted facility focuses on mental health issues, along with offering treatment for substance abuse. The VA Medical Center offers an outpatient program and is open to both adults and young adults. Therapy options at the VA Medical Center in Lincoln include Cognitive Behavioral Therapy (CBT), individual therapy, group therapy, couples counseling and Experiential Therapy, which involves working through subconscious issues by engaging in real-time experiences.
Mental Health in Nebraska
In Nebraska, suicide is the second-leading cause of death among young people ages 15 to 24, and the third leading cause of death among youths ages 10 to 14. According to data from 2015, over 4% of Nebraska residents have dealt with a serious mental illness in the past year.
Nebraska has an array of resources, services and treatment facilities for residents dealing with mental health problems, such as major depression, bipolar disorder, anxiety disorders or schizophrenia.
Located in Omaha, Lasting Hope Recovery Center is a private, payment-assisted treatment facility that is open to adults and young adults. Lasting Hope offers an inpatient program and a family program, in which family members and loved ones are encouraged to participate in a patient's treatment and recovery. The facility accepts Medicaid, Medicare, military health coverage, private health insurance and has other low-cost or state-financed treatment payment options. Lasting Hope has a special program for patients with HIV or AIDS and also offers an LGBT Outstanding program.
Does Medicaid cover drug rehab in Nebraska?
There drug rehab centers in Nebraska that accept Medicaid, a government-run program for state residents who meet certain eligibility requirements.
To qualify for Medicaid, individuals must either be a parent, pregnant, under the age of 19 or an adult within a specified income bracket. Residents who earn 133% less than the poverty level are eligible for Medicaid.
In the U.S. the Mental Health Parity and Addiction Equity Act (MHPAEA) prevents health insurance companies — which includes Medicaid programs — from providing less favorable coverage for mental health conditions and substance abuse disorders. Nebraska's Medicaid coverage includes treatment and services for alcoholism, substance abuse, drug addiction, counseling, clinic visits and inpatient and outpatient treatment.
Medicaid may not cover the complete cost of rehab, but it can help lessen the financial burden for patients. There are also rehab centers in Nebraska that offer state-financed or other low-cost treatment payment options.
How long is inpatient drug rehab in Nebraska?
The length of a drug and alcohol rehabilitation treatment program can vary, depending upon an individual's needs and the type of facility they enroll in.
Typically, inpatient (residential) treatment centers offer 30-, 60- or 90-day programs. Many inpatient rehab facilities offer medically-assisted detox, which involves removing drugs and alcohol from the body under the supervision of a medical professional. Following detox, patients often participate in multiple types of therapy, which can range from 12-step meetings to holistic treatments like acupuncture and yoga classes.
Following the completion of a residential addiction recovery program, it's common for patients to transition to an outpatient program or seek some form of aftercare support. Aftercare involves making a sustainable plan for continued recovery and helps former addicts find resources and services in order to maintain sobriety post-rehab. In Nebraska, there are a number of halfway houses or sober living communities for recovering addicts who need a safe, supportive place where all residents practice a substance-free lifestyle.
Nebraska: Looking Ahead
Nebraska is taking steps to combat alcoholism and drug abuse across the state and improve its mental health rankings. Some of the largest colleges and universities in the state, such as the University of Nebraska in Lincoln, have implemented programs to cut down on the high rates of binge drinking among students. Some have successfully managed to reduce heavy drinking on campus by roughly 30%. The state is also attempting to increase the number of residents who have access to Nebraska's substance abuse and mental health services.
For those struggling with addiction, alcoholism or serious thoughts of suicide, there are resources and treatment centers in Nebraska available to you, regardless of financial need. Many rehab centers in Nebraska accept Medicaid and have other low-cost treatment options, which means that no one suffering from these substance abuse and mental health issues will be turned away or refused treatment. Help is ready and waiting.
Treatment Centers And Meetings in Nebraska