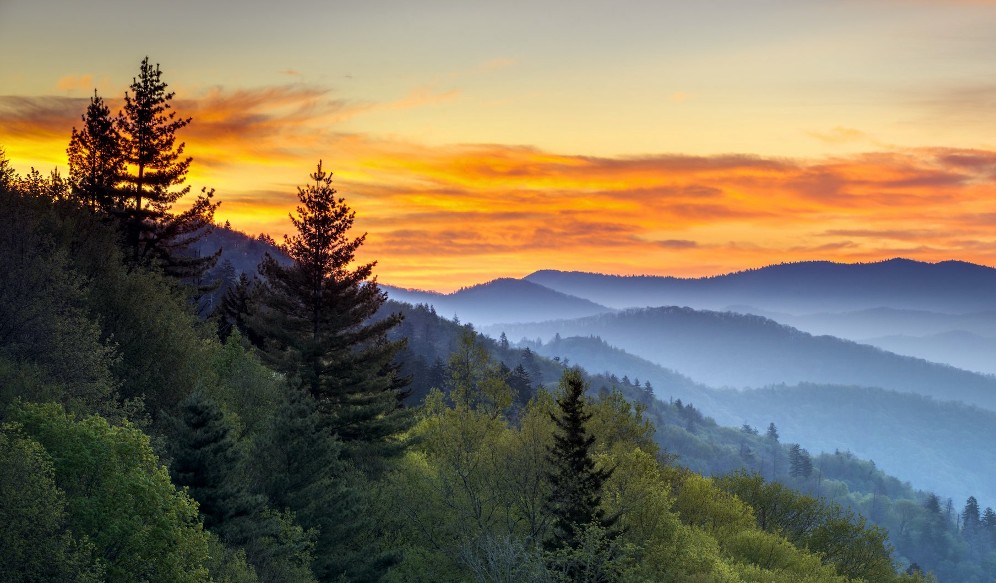 6 Minute Read
|
Published Oct 12 2023
|
Updated Nov 28 2023
Alcoholism, Drug Abuse, Mental Health, and Treatment in Tennessee
Tennessee Summary:
Like many other states across the nation, Tennessee is currently facing epidemic levels of opioid abuse, which includes illegal drugs like heroin as well as prescription opiates like hydrocodone and codeine. The state of Tennessee is also concerned with combating drunk driving and drug-impaired driving and providing more services to those suffering from mental illness.
Tennessee offers a number of resources and facilities for residents struggling with drug and alcohol abuse, addiction or co-occurring mental health problems. There are luxury rehab centers in many different parts of the state, as well as payment-assisted treatment facilities for residents with financial need.
Quick Tennesse statistics:
Tennessee state population: 6.5 million
An estimated 325,000 people in Tennessee are dealing with a serious mental illness
Over 7% of adults in Tennessee abuse alcohol or illicit drugs, or are drug and alcohol dependent
The most commonly abused substances in Tennessee are prescription opioids, alcohol and marijuana
Alcoholism in Tennessee
In the state of Tennessee, intoxicated driving is an ongoing problem. In 2015, more than 20,000 motorists across the state were arrested for and charged with a DUI. According to data from 2012-2013, nearly 6% of Tennessee residents age 12 and over abuse alcohol or are alcohol dependent, just under the national average.
There are a number of payment-assisted and luxury rehab facilities in Tennessee for alcoholism. Brookhaven Retreat is a treatment center in the small community of Seymour (outside Knoxville) that offers luxury accommodations. Brookhaven is open to women and provides inpatient treatment for drug and alcohol abuse. The facility focuses on holistic treatment for substance abuse and co-occurring mental health issues. Holistic therapy involves more than addiction and sobriety and aims to address a patient's physical and spiritual well-being.
For those in need of a payment-assisted facility, Bradford Health Services in Knoxville offers treatment for alcohol abuse and drug addiction for residents with financial need. Bradford aims to provide effective and affordable chemical dependency treatment programs and accepts private health insurance and Medicaid. The treatment center also has a family program, in which family members participate in rehabilitation and offer ongoing support for patients struggling with alcoholism or substance abuse.
Drug Abuse in Tennessee
In Tennessee, "drugged driving" incidents are beginning to overtake drunk driving instances in some parts of the state. Fatal crashes involving drivers impaired by drugs are on the rise. From 2010 to 2015, the number of deaths from crashes with drug-impaired drivers increased by 89%, according to Tennessee Highway Patrol data. These "drugged driving" incidents reflect an uptick in drug abuse, particularly the use of amphetamines and prescription drugs like hydrocodone.
Tennessee has several different options for residents in need of treatment for drug abuse or addiction, including both luxury and payment-assisted rehab centers. Located in Taft (outside of Chattanooga), Creekside Retreat is a luxury treatment facility that offers inpatient and outpatient treatment. Creekside Retreat specializes in treating opioid addiction, which includes the abuse of illegal drugs like heroin or the use of prescription opiates like Vicodin and Percocet. Situated on a 105-acre horse farm, the Retreat provides care and rehabilitation in a remote, serene environment. Creekside is open to men over the age of 21.
One option for payment-assisted treatment is Cherokee Health Systems, a facility located in Morristown. Cherokee Health Systems offers outpatient programs and specializes in treating substance abuse. The facility is open to adults and young adults and accepts both Medicaid and Medicare. Cherokee Health Systems also has a number of bilingual (Spanish-speaking) therapists on staff.
Mental Health in Tennessee
A significant number of people in Tennessee struggle with a serious mental illness. According to data from 2013-2014, close to 5% of the adult population has experienced a serious mental illness in the past year. Slightly over 4% of adult residents in Tennessee have had thoughts of suicide in the past year.
In the state of Tennessee, there are multiple treatment centers that specialize in mental health issues. Located northwest of Nashville, Onsite Workshops is a luxury facility in Cunningham that focuses on treating residents with mental illnesses such as clinical depression, bipolar disorder, anxiety disorders and schizophrenia, among others. Situated on a beautiful property in a ranch-like setting, the facility offers Equine-Assisted Therapy (EAT), which involves interactions and activities with horses. The treatment center also provides workshops dedicated to trauma, codependency, love addiction, relationships, stress and burnout and emotional growth. Onsite Workshops accepts both men and women and is open to adults and young adults.
Specializing in the treatment of mental health, Mercy Behavioral Healthcare is a payment-assisted facility in Franklin. Mercy Behavioral Healthcare provides a number of psychiatric services and accepts Medicaid, Medicare and other health insurance plans. The facility is open to adults, young adults and children and also provides treatment for emotionally disturbed children. Mercy Behavioral Healthcare offers individual and group therapy in a variety of modalities, including Cognitive Behavioral Therapy (CBT) and Eating Disorder Treatment.
Will TennCare pay for drug rehab in Tennessee?
TennCare is Tennessee's state Medicaid program. Due in part to the Affordable Care Act, health insurance companies — including TennCare and Medicaid — are prevented from providing less favorable coverage options for substance abuse disorders and mental health treatment. TennCare health coverage is required to provide treatment for alcoholism, substance abuse, drug addiction, counseling, clinic visits and residential and outpatient treatment.
There are rehab centers in Tennessee that accept TennCare as a form of payment. Residents must meet certain requirements in order to be eligible for TennCare, such as earning less than 133% of the federal poverty level. Residents can also research rehab and treatment centers in their local area and ask if they accept TennCare.
For Tennessee residents without health insurance, there are also sliding-scale programs, SAMHSA grants, and other payment options that can enable those struggling with substance abuse to pay for rehab.
What is rehab like in Tennessee? How long are most rehab programs?
Typically, treatment centers for drug and alcohol abuse offer a 30-, 60- or 90-day program. Some rehab centers offer inpatient care and residential accommodations, while other facilities provide outpatient treatment. It's not uncommon for rehab centers to have both inpatient and outpatient programs for patients and also offer aftercare support, which can involve counseling or transitioning to a sober living community to continue one's recovery from addiction.
While in rehab, some participants undergo medically assisted detox, which can be effective for those who have a physical dependency on alcohol or drugs. Some rehab centers also offer medically assisted detox for heroin and prescription drug abuse, which can involve the drug buprenorphine, a long-term treatment option for opioid addiction.
Rehab programs offer a number of therapy options for recovery. Many rehab centers follow the 12-step model, which includes programs like Narcotics Anonymous and Alcoholics Anonymous. Other common therapy methods for addiction and mental health issues include Cognitive Behavioral Therapy (CBT), Dialectical Behavioral Therapy (DBT), individual therapy, group therapy, family therapy and couples counseling.
In rehab, patients may also partake in holistic methods of treatment. Some luxury and payment-assisted treatment centers offer fitness classes, massage therapy, yoga, acupuncture and outdoor activities like hiking and horseback riding. Rehab traditionally involves some type of inpatient treatment program following by outpatient therapy or aftercare support.
Tennessee: Looking Ahead
Tennessee is actively attempting to solve some of its biggest issues involving drug and alcohol abuse. The state has increased its police presence in the form of DUI checkpoints and saturation patrols to cut down on alcohol and drug-impaired driving. Law enforcement is currently encouraging state lawmakers to enact new standards and drug tests for drivers who might be high on substances like marijuana, methamphetamines or benzodiazepines such as Xanax. Recent reports also show that doctors in Tennessee are writing fewer prescriptions for pain medication, which health officials hope will result in fewer residents becoming addicted to drugs like oxycodone.
According to data from 2015, nearly 300,000 Tennessee residents are receiving publicly-funded behavioral health services. This includes state psychiatric hospitals, private psychiatric hospitals and substances abuse treatment services. For those in need of treatment for a drug dependency, substance abuse or mental health problems, help is available. Tennessee provides multiple treatment facilities and services for residents who are struggling with these issues, which means that no one is alone or without options if they're suffering from addiction.
Treatment Centers And Meetings in Tennessee
Local Rehabs in Tennessee