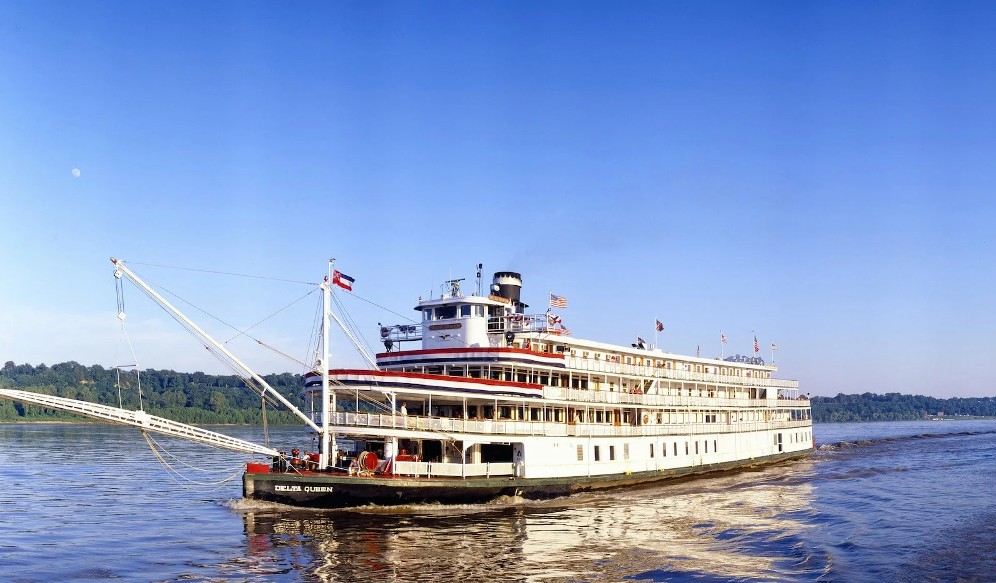 6 Minute Read
|
Published Oct 12 2023
|
Updated Nov 28 2023
Alcoholism, Drug Abuse, Mental Health, and Treatment in Mississippi
Mississippi Summary:
As the poorest state in the nation, Mississippi struggles with a number of significant substance abuse and mental health problems. According to 2015 data, over 90% of Mississippi residents do not receive treatment for drug and alcohol issues. Mississippi also has a high rate of depression compared to other states.
Despite these concerns, Mississippi does provide services and resources for those dealing with alcoholism, drug addiction or co-occurring substance abuse and mental health conditions. There are comprehensive treatment facilities in remote parts of the state, giving residents the opportunity to focus on recovery in a ranch-like atmosphere and participate in outdoor activities. Mississippi also has payment-assisted rehab centers in places like Jackson for those in need of a low-cost treatment option for substance abuse.
Quick Mississippi statistics:
Mississippi state population: 3 million
Number of people in Mississippi with a mental illness: 150,000
Number of Mississippi residents who abuse alcohol and/or drugs: 250,000
Prescription painkiller abuse is one of Mississippi's biggest drug problems
Other commonly abused substances in Mississippi include marijuana, crack cocaine and methamphetamine
Alcoholism in Mississippi
Mississippi has more than 30 "dry counties" across the state, where alcohol sales are prohibited. The highest rates of drinking in Mississippi occur in regions with the easiest access to alcohol. In some of the counties that allow alcohol sales, binge drinking rates for men and women are nearly 20%, or roughly 1 in 5 residents.
Mississippi has several rehab centers that specialize in the treatment of alcoholism and substance abuse, including Pine Grove Behavioral Health and Addiction Services. Pine Grove, located in Hattiesburg, offers both an inpatient program and an intensive outpatient program (IOP). Intensive outpatient programs (IOPs) allow individuals to participate in a structured recovery program while living at home in order to honor work, family or school commitments. Pine Grove has separate programs for men and women, including a 12-week program for women who struggle with a chemical dependency on drugs or alcohol. The facility offers a holistic approach to treatment, including a variety of therapy methods such as Experiential Therapy, Nutrition Therapy and life skills classes.
Another option for alcoholism treatment in Mississippi is Friends of Alcoholics in Jackson. Friends of Alcoholics serves as a sober living community and the rehab center is open to men over the age of 65. The facility specializes in treatment for senior citizens struggling with alcohol and substance abuse problems. Friends of Alcoholics accepts Medicaid and has other low-cost or state-financed treatment payment options.
Drug Abuse in Mississippi
Mississippi's per-capita rate of painkiller prescriptions is one of the highest in the nation, making prescription drug abuse a major concern in the state. Among primary drug treatment admissions in Mississippi, marijuana is the most commonly cited abused substance.
Mississippi has several resources and rehab centers for residents struggling with drug abuse or addiction. Located in the small town of Brandon (outside of Jackson), The Ranch Mississippi is a private treatment facility that has both an inpatient and outpatient program. The Ranch has separate residencies for men and women and the facility is situated on a 23-acre rural campus that includes a fitness room, basketball and tennis courts, walking trails and a nearby reservoir. The serene environment of The Ranch supports an addict's recovery and allows them to focus on maintaining sobriety away from the stress and noise of daily life.
For those in need of a payment-assisted rehab option, Region One Mental Health Center - Sunflower Landing is a nonprofit facility in Tutwiler (north of Jackson). The health center offers a residential program and specializes in the treatment of opioid addiction. Opioid addiction involves the abuse of prescription drugs like oxycodone and hydrocodone, as well as the abuse of illegal drugs like heroin. Sunflower Landing provides a home-like, long-term treatment option for addiction recovery and the facility is open to men, women, young adults and children.
Mental Health in Mississippi
According to reports from 2014, an estimated 125,000 adults and 34,000 children in Mississippi live with a serious mental health condition. Nearly 30% of men and roughly 40% of women in Mississippi report poor mental health.
The state of Mississippi has a number of facilities for the treatment of mental health and co-occurring substance abuse issues.
One such facility is Weems Community Mental Health Center, a private, payment-assisted treatment center in Raleigh. This mental health center helps patients deal with conditions like major depression, anxiety disorders, bipolar disorder and schizophrenia. Weems Community Mental Health Center offers an Employee Assistance Program, in which employers provide coverage for an employee's mental health treatment and recovery. The facility is open to adults, youths and children and accepts Medicaid, Medicare and private health insurance. One of the goals of the Weems Community Mental Health Center is to help working professionals address their mental health issues at early stages with qualified staff and stay employed.
Are there any free rehab centers in Mississippi?
In Mississippi, there are rehab centers that offer free, low-cost or state-financed treatment for alcohol and drug addiction and substance abuse.
Some treatment facilities accept Medicaid, which offers mental health and substance abuse resources throughout Mississippi. The Mississippi Division of Medicaid provides coverage for inpatient detox for chemical dependency, outpatient mental health hospital services, psychiatric residential treatment facilities and other services.
One payment-assisted rehab option in Mississippi is Born Free Primary - Residential Treatment in Jackson. Run by the Catholic Charities Diocese of Jackson, Mississippi, Born Free is an inpatient treatment program for pregnant women or women with young children dealing with a chemical addiction. The charity also has a New Beginnings transitional program for women who have completed primary treatment at Born Free, or who have completed another treatment program at a different facility.
Like Born Free, there are other nonprofit or religious-affiliated facilities in Mississippi that provide addiction treatment and recovery services to low-income residents or those with financial need.
How long is inpatient drug rehab in Mississippi?
The length of drug rehab programs in Mississippi varies depending on the facility and type of treatment. Overcoming addiction is a personal process and everyone's path to recovery is different. Typically, inpatient (or residential) facilities offer a 28 or 30-day treatment program. Some rehab centers have 60 or 90-day programs and there are also long-term programs in which participants reside in a sober living community or halfway house for several months or up to one year.
The first stage of an inpatient treatment program often involves medically-assisted detox, which is the process of removing drugs or alcohol from the body. Following the completion of detox, individuals participating in a residential program usually engage in some type of therapy or counseling.
At many residential drug rehab programs, therapy options include Cognitive Behavioral Therapy (CBT), Dialectical Behavioral Therapy (DBT), individual therapy, group therapy, couples counseling and family therapy, in which family members and loved ones of addicts participate in the addiction and recovery process. A large number of rehab programs are founded on the 12-step model and offer 12-step meetings for patients. Some rehab centers offer a holistic approach to treatment, focusing on a patient's overall mental, physical and emotional well-being.
Mississippi: Looking Ahead
While a significant number of people in Mississippi deal with mental health issues, the state has increased funding for mental health agency services over the past few years. Mississippi's public health system serves a larger percentage of its residents than neighboring states, like Louisiana and Alabama. The Mississippi Prescription Monitoring Program has also taken steps to reduce the availability and misuse of prescription drugs across the state. Additionally, the Mississippi Bureau of Narcotics, the Department of Mental Health and the state's Board of Pharmacy have enacted grassroots initiatives to combat the abuse of opioids in the state.
For people in Mississippi suffering from drug abuse, alcoholism or mental health conditions, there are treatment facilities and rehab centers to help overcome these issues. No one should feel like they have to deal with addiction alone. The state of Mississippi has all types of treatment programs and options for those in need, regardless of income or financial status.
Treatment Centers And Meetings in Mississippi
Local Rehabs in Mississippi