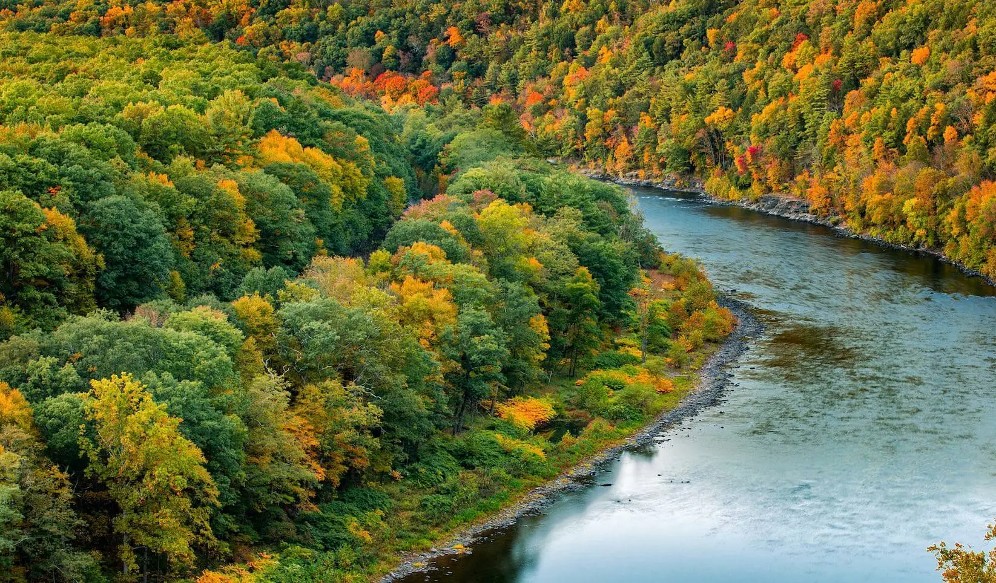 6 Minute Read
|
Published Oct 12 2023
|
Updated Nov 28 2023
Alcoholism, Drug Abuse, Mental Health, and Treatment in Delaware
Delaware Summary:
Delaware faces several drug, alcohol and mental health issues that other states in the mid-Atlantic region are currently dealing with, as well. Heroin abuse and the drug trafficking of opiates is a strong concern in Delaware, as is the use of other illicit drugs like crack cocaine and methamphetamine. Residents in Delaware also report drinking more on average than many other states in the U.S.
Despite its small size, Delaware does offer a number of treatment options for drug addiction, alcoholism or co-occurring substance abuse and mental health issues. There are both private and payment-assisted rehab facilities for residents seeking treatment that provide patients with the tools and resources they need to make a full recovery and maintain a substance-free lifestyle.
Quick Delaware statistics:
Delaware state population: 950,000

An estimated 60,000 people in Delaware struggle with alcohol abuse or alcoholism

Over 3% of Delaware residents abuse drugs or deal with drug addiction

Heroin addiction and prescription drug abuse are serious issues in Delaware. Other commonly abused substances in the state include marijuana, crack cocaine and methamphetamines
Alcoholism in Delaware
According to a 2014 report from the National Institute on Alcohol Abuse and Alcoholism, Delaware ranks third in the nation for the amount of alcohol the average resident consumes each year. Nearly 3% of Delaware residents report driving after drinking too much, which is slightly higher than the national average. Alcoholism remains one of the primary reasons people in Delaware seek treatment for substance abuse.
Fortunately, Delaware has a number of facilities that specialize in treating alcoholism and substance abuse.
One such treatment center is the Gateway Foundation, a private rehab facility in Smyrna. The Gateway Foundation offers both inpatient and outpatient treatment and also treats co-occurring substance abuse and mental health disorders. These programs are designed for individuals dealing with alcohol or drug addiction/dependence in addition to struggling with mental health issues like major depression, anxiety disorder or bipolar disorder. The Gateway Foundation is open to adult men and adolescent boys and aims to provide comprehensive treatment for alcoholism and substance abuse.
For those in need of a payment-assisted treatment option for rehab, Connections CSP is a facility in Dover that accepts Medicaid, Medicare, military health insurance coverage and private health insurance plans. Connections CSP has both a traditional outpatient program and an intensive outpatient program, which provides a structured treatment option for individuals who want to live at home to due work, family or school commitments. Connections CSP offers medically-assisted detox and has a wide array of therapy modalities for patients, including individual therapy, group therapy and life skills classes.
Drug Abuse in Delaware
Like other states in the mid-Atlantic region, heroin use and addiction is a growing problem in Delaware. Prescription drug abuse, which includes a chemical dependency on drugs like oxycodone, Percocet, Xanax, methadone and Ativan, is also a major concern across the state. Delaware's drug-related overdose death rate has risen significantly in the last five years, with over 220 of these deaths reported in 2015.
In Delaware, there are several comprehensive, top-rated rehab facilities for drug addiction and abuse, as well as multiple payment-assisted rehab centers located throughout the state.
Dover Behavioral Health in Dover is a private, rehab center that specializes in the treatment of drug and alcohol abuse and mental health issues. Dover Behavioral Health provides medically-assisted detox to patients and has an inpatient program and an outpatient program. The facility also offers a family program, in which family members and loved ones participate in an addict's treatment and recovery process. Dover Behavioral Health accepts Medicaid, Medicare, military health insurance, private health coverage and has other state-financed or low-cost treatment payment options.
Located in New Castle, Meadow Wood Behavioral Health is a payment-assisted facility that offers an inpatient (residential) addiction treatment and recovery program. The rehab center specializes in the treatment of opioid addiction, which includes the abuse of illicit drugs like heroin, as well as prescription drugs like oxycodone and hydrocodone. Meadow Wood Behavioral Health also provides patients with several different types of therapy options, such as Cognitive Behavioral Therapy (CBT), Experiential Therapy and couples therapy. The facility is open to adults, young adults and children and accepts Medicaid, Medicare and private health insurance plans.
Mental Health in Delaware
According to data from 2015, nearly 4% of adults in Delaware have dealt with a serious mental illness in the past year. The majority of adults in Delaware with any type of mental illness do not receive treatment for these conditions.
Delaware does have facilities that specialize in the treatment of mental health disorders such as major depression, bipolar disorder, anxiety disorders and schizophrenia.
One such treatment option is Rockford Center, a private facility in Newark. The Rockford Center has both an inpatient and outpatient program and is dedicated to providing comprehensive, quality mental health services to residents in the local community. Rockford Center offers individual therapy, group therapy and Eating Disorder Treatment, which helps patients overcome anorexia, bulimia, binge eating, and dysfunctional eating patterns. The facility accepts Medicaid, Medicare and has other state-financed treatment payment options.
Does Medicaid cover drug rehab in Delaware?
There are several rehab centers in Delaware that accept both Medicaid and Medicare.
Due in part to the Affordable Care Act, health insurance providers — including Medicaid — are prevented from offering less favorable coverage options for substance abuse disorder or mental health treatment. Under the law, Medicaid must cover the basic conditions of drug and alcohol dependence and recovery.
In Delaware, the Division of Substance Abuse and Mental Health (DSAMH) provides public drug and alcohol treatment services for adults. These services include residential treatment programs, outpatient counseling, substance abuse and mental health screenings and evaluations, opioid addiction treatment such as methadone maintenance, and detoxification programs. Delaware also has two state-operated community mental health centers.
To qualify for Medicaid, Delaware residents must meet certain requirements. Medicaid patients must either be a parent, pregnant, under the age of 19 or an adult living with a specified income bracket. Residents who earn less than 133% of the poverty level can qualify for Medicaid and senior citizens over the age of 65 may be eligible for Medicare.
How long is inpatient drug rehab in Delaware?
Typically, drug rehab centers offer 30, 60 or 90-day inpatient (residential) addiction treatment and recovery programs.
For some patients, the first stage of an inpatient rehabilitation program involves medically-assisted detox, which is the process of removing drugs and alcohol from the body to overcome substance abuse addiction and dependence.
Following the completion of detox, many patients who participate in an inpatient treatment program engage in some type of therapy. Common therapy options include individual therapy, couples counseling, group therapy, Cognitive Behavioral Therapy and Dialectical Behavioral Therapy, which integrates the opposite strategies of acceptance and change to help patients overcome addiction and reach their goals of sobriety.
In addition to inpatient or residential treatment programs, many rehab facilities offer outpatient programs or aftercare support. Aftercare support involves making a sustainable plan for recovery and helping addicts find resources after completing an inpatient program, such as 12-step meetings or applying to live in a sober living community following treatment.
Delaware: Looking Ahead
In Delaware, law enforcement and local officials are looking to enact new regulations that combat the state's growing heroin addiction problem, which many are now calling an epidemic. The government of Delaware has already made a significant effort to crack down on the abuse of prescription painkillers, as doctors now prescribe these drugs less and manufacturers have made these tablets harder to snort or inject.
As a state on the smaller side, Delaware may not have a large number of rehab centers and treatment facilities, but help is absolutely available to those who need it. No one should struggle with alcoholism or addiction alone: it's important to seek treatment early to establish a life of sobriety, dignity, and peace.
Treatment Centers And Meetings in Delaware