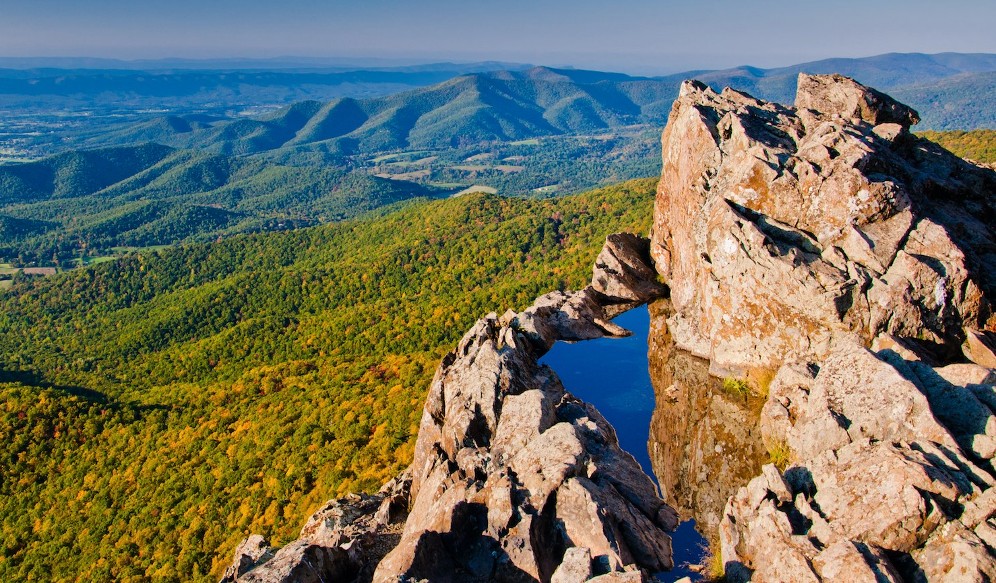 6 Minute Read
|
Published Oct 12 2023
|
Updated Nov 28 2023
Alcoholism, Drug Abuse, Mental Health, and Treatment in Virginia
Virginia Summary:
Virginia faces many of the same issues with alcoholism, drug addiction and mental illness as other states. In Virginia, heroin use and prescription drug addiction is on the rise. The state also has a higher heavy drinking rate than the national average. Less than 20% of residents with a serious mental illness are served by Virginia's public mental health system.
However, Virginia has several rehab centers and treatment facilities for those suffering from alcohol abuse, drug addiction or co-occurring mental health issues. There are a number of payment-assisted rehab centers, as well as a handful of luxury facilities for substance abuse treatment.
Quick Virginia statistics:
Virginia state population: 8 million
Estimated number of people in Virginia over age 12 who abuse illicit drugs: 250,000
Over one million adults in Virginia struggle with mental health problems
In Virginia, heroin addiction and prescription drug abuse is on the rise
Alcoholism in Virginia
Compared to other states, Virginia has higher instances of drinking and heavy consumption of alcohol. According to data from 2009 to 2013, over 7% of people age 12 or older in Virginia abused alcohol or were alcohol-dependent. Nearly 9% of adults age 21 and older report heavy alcohol use on a monthly basis.
In the state of Virginia, there are both luxury and payment-assisted facilities for alcoholism. Mount Regis Center in Salem is a luxury rehab facility that offers inpatient and outpatient programs for substance abuse. Mount Regis Center is based on the the 12-step model of recovery and specializes in the treatment of addiction and co-morbid (co-occurring) mental health disorders. The facility also offers an Intensive Outpatient program, which is designed for individuals who need a structured treatment program but also wish to live at home.
Located in Alexandria, Addiction Services is a public payment-assisted treatment facility that offers a variety of recovery programs tailored to an individual's needs. Addiction Services provides medically-assisted detox and also has group therapy and trauma therapy.
Trauma can be one of the primary triggers or causes of addiction, possibly stemming from child sexual abuse, domestic violence, having a parent with a mental illness or any number of other incidents. The Addiction Services facility in Alexandria accepts Medicaid and Medicare and has other low-cost treatment financing options.
Drug Abuse in Virginia
In Virginia, heroin and opioid deaths are increasing dramatically. In addition to being a law enforcement issue, combating heroin and prescription drug addiction in Virginia is now seen as a public health crisis. Nearly 3% of Virginia residents age 12 and older abuse or are dependent on illicit drugs.
Those seeking a rehab center for substance abuse in Virginia have several options. In addition to treating alcoholism, Mount Regis Center in Salem also provides programs for those recovering from drug abuse and addiction. The facility's luxury accommodations allow patients to overcome addiction in a serene, holistic-focused environment. Mount Regis Center also offers treatment for opioid addiction, including buprenorphine detox and treatment. Buprenorphine is a drug intended to help with long-term treatment for opiate dependency.
Boxwood Residential Program is a payment-assisted facility that is open to adults, young adults and children. Located in Culpeper (north of Richmond), Boxwood provides a number of therapy methods to help residents recover from drug addiction and substance abuse, including Cognitive Behavioral Therapy (CBT), Dialectical Behavior Therapy (DBT), group therapy and couples therapy. The Boxwood Residential Program accepts Medicaid, Medicare, military health insurance and other health insurance plans.
Mental Health in Virginia
In Virginia, over one million adults have some type of mental illness. More than a quarter of a million adults have a serious mental illness. Additionally, roughly 250,000 adults in Virginia live with co-occurring mental health and substance abuse disorders.
In Virginia, facilities with luxury accommodations that specialize in mental health treatment are somewhat limited. For those dealing with co-occurring mental health and substance abuse issues, there are some luxury facilities—including Mount Regis Center in Salem—that help patients overcome these problems.
There are also several payment-assisted treatment centers in Virginia for mental health disorders. Region Ten - Community Services Board in Charlottesville is a public facility that provides treatment for mental health issues like clinical depression, anxiety disorders, bipolar disorder and schizophrenia, among others. The Region Ten network is known for offering exceptional service and offers programs for both adults and young adults. The facility has bilingual (Spanish-speaking) therapists and staff and accepts both Medicaid and Medicare.
Are there any free drug rehab centers in Virginia?
In Virginia, there are rehab centers open to low-income residents or those with financial need. Many treatment facilities in the state accept Medicaid, which is required to cover the basic conditions of drug and alcohol abuse treatment. In order to qualify for Medicaid, residents must meet certain requirements or fall under a particular income bracket determined by the federal poverty level.
In addition to rehab centers that accept Medicaid, there are other places that offer low-cost services for those struggling with substance abuse. The Salvation Army - Adult Rehabilitation Center in Virginia Beach has a special program for men facing substance abuse or issues related to addiction. Like other rehab programs run by The Salvation Army, the Virginia Beach facility is open to residents with financial need and seeks to help addicts fully recover from drug abuse and alcoholism. The rehab center also provides job training and counseling for participants.
How does alcohol rehab work? What is it like when you go to rehab for alcoholism?
Treatment methods for alcohol abuse or addiction can vary from facility to facility. Many rehab centers typically offer a 30-, 60-, or 90-day inpatient (residential) program, in addition to outpatient services and continuing care programs. Someone who enters rehab for alcohol abuse may undergo medically-assisted detox, which can be very effective for people who have developed a physical dependence on alcohol or drugs.
Along with a detox period, those in treatment for alcoholism might partake in a variety of therapies and activities to help them recover from addiction. A large number of rehab centers are based on the 12-step model, which includes programs like Alcoholics Anonymous and Narcotics Anonymous. Other common types of treatment modalities include Cognitive Behavioral Therapy (CBT), individual therapy, group therapy and experiential therapy. Experiential therapy involves having patients engage in activities and physical movements as a way to work through subconscious issues.
In recent years, many rehab centers have adopted a more holistic approach to treating alcoholism. Both luxury and payment-assisted facilities sometimes offer acupuncture, massage therapy, yoga classes or outdoor activities like hiking, in addition to traditional therapy practices. Following rehab, the majority of treatment centers provide aftercare support, which can include counseling or the option to transition to a sober living community while in recovery.
Virginia: Looking Ahead
Virginia is actively taking steps to combat heroin addiction and prescription drug abuse throughout the state. State officials have created a Task Force on Prescription Drug and Heroin Abuse to tackle these issues, in addition to a prescription-monitoring program that tracks the use of all controlled substances. The task force is attempting to pass legislation that requires doctors to receive training on prescribing opioids to patients. State officials also seek to increase funding for mental health services and increase Medicaid reimbursement for substance abuse treatment.
Despite its smaller size, Virginia offers multiple resources and options for residents seeking help with addiction or mental health issues. Those with financial need can find a treatment center that accepts Medicaid or offers other low-cost payment options. In Virginia, government agencies are working diligently to provide greater access and care for mental health and substance abuse recovery.
Treatment Centers And Meetings in Virginia