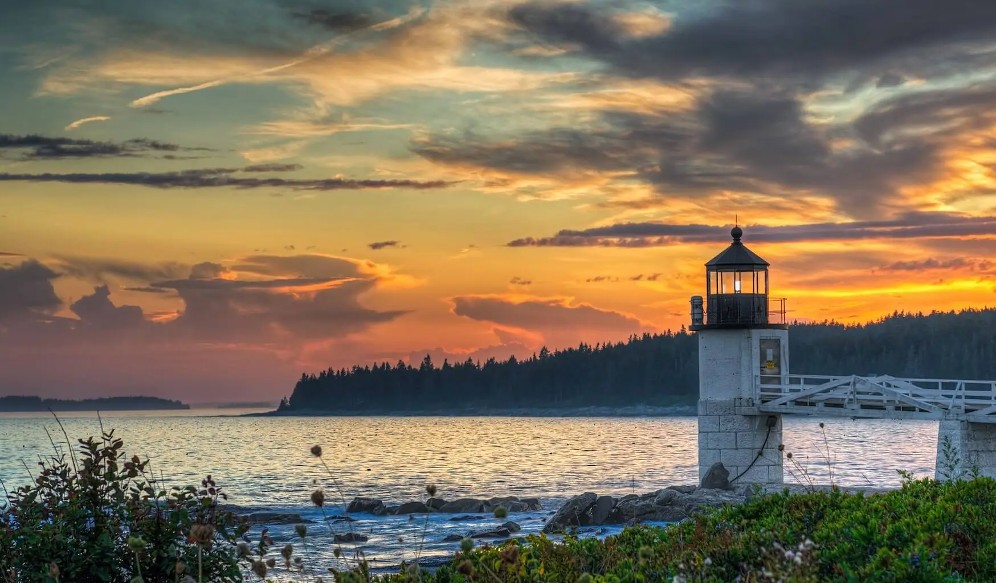 6 Minute Read
|
Published Oct 12 2023
|
Updated Nov 28 2023
Alcoholism, Drug Abuse, Mental Health, and Treatment in Maine
Maine Summary:
Like other states in New England, Maine faces issues like heavy drinking, prescription drug abuse and relatively high suicide rates. Prescription drug abuse is now considered a public health issue and contributes significantly to Maine's mortality, morbidity and crime rates. In Maine, an estimated 6 out of 10 people admitted for substance abuse treatment have a previously undiagnosed mental health condition.
Despite its small population, Maine has an array of treatment facilities for those struggling with alcoholism, addiction or mental health issues. There are rehab centers in seaside communities that offer luxury accommodations complete with ocean views, as well as payment-assisted facilities that accept residents with financial need.
Quick Maine statistics:
Maine state population: 1.3 million
An estimated 19% of adults in Maine report heavy or binge drinking
Nearly 3% of Maine residents deal with drug abuse or drug addiction
Commonly abused substances in Maine include marijuana, heroin, cocaine and prescription opioids
Alcoholism in Maine
Maine has some of the highest heavy drinking rates in the country. Over 60% of residents over the age of 12 drink monthly. An estimated 5% of adults in Maine are heavy drinkers. Alcohol use among high schoolers is a major concern in the state; however, drinking rates for high school students have declined in recent years.
In Maine, there are several options for residents seeking treatment for alcoholism or substance abuse.
One is Manna Ministries, a nonprofit, payment-assisted facility in Bangor. Manna Ministries offers both inpatient and outpatient programs and also provides a family program, in which family members and loved ones are encouraged to participate in an addict's treatment and recovery. Manna Ministries is open to men, women, young adults and children and accepts Medicaid, Medicare and private health insurance plans. Manna Ministries' mission is to provide rehabilitation services and alcoholism treatment to residents throughout central Maine, regardless of one's financial need.
Drug Abuse in Maine
In Maine, drug overdose rates have risen significantly in the past few years, primarily due to an increase in heroin addiction. In 2015, drug overdose deaths in Maine increased 31%. Prescription drug abuse is also a serious problem in the state, including the abuse of drugs like Fentanyl, a prescription narcotic.
Maine has both luxury and payment-assisted rehab centers that specialize in treating drug abuse and addiction.
Located in Camden, Signature Recovery: Borden Cottage is a luxury rehab facility that provides treatment led by Harvard Medical School-affiliated clinicians. These medical professionals are experts at treating substance use disorders and related psychiatric conditions. Borden Cottage's 30-day residential program includes both individual and small group therapy and offers a holistic approach to drug abuse and addiction recovery. Luxury amenities at Borden Cottage feature ocean views, queen or king-size beds and ensuite bathrooms. The facility also boasts a modern fitness center, a state-of-the-art movie theater, a music studio and recreational activities for residents like skiing, swimming and tennis.
For those seeking a payment-assisted treatment center for substance abuse in Maine, Mercy Hospital is a nonprofit rehab in Portland. Mercy Hospital provides medically assisted detox and Methadone Maintenance Treatment (MMT), which involves administering methadone as a substitute for someone who has developed a chemical dependency on opioids, like heroin, OxyContin, codeine, Dilaudid and Percocet. Mercy Hospital focuses on outpatient addiction treatment for men and women and accepts Medicaid and private health insurance plans.
Mental Health in Maine
According to data from 2015, an estimated one in five Maine residents deals with some type of mental illness. From 2008 to 2014, suicide rates rose 17%. In the state of Maine, suicides are most common among adults ages 35 to 54.
The state of Maine does have treatment centers and facilities for residents dealing with mental health issues such as major depression, anxiety disorders, bipolar disorder and schizophrenia.
Located in Augusta, Togus Veterans Affairs Medical Center - Mental Health offers an inpatient program, outpatient program and treatment for co-occurring mental health and substance abuse issues. The center also provides mental health services at facilities in Portland and Bangor, in addition to outpatient clinics in other cities in Maine. The medical center is open to men, women and young adults and accepts Medicaid, Medicare and military health coverage. The Togus Veterans Affairs Medical Center also has special programs for patients with HIV or AIDS.
Are there any free rehab centers in Maine?
Maine does have rehab centers that offer free, low-cost or payment-assisted treatment options and programs for alcoholism, drug addiction or co-occurring mental health problems.
One of these treatment facilities is Day One - Goodwill Hinckley, located in the small central Maine community of Hinckley. Day One is a nonprofit rehab center that partners with the United Way of Mid-Maine to offer a residential recovery program for youths ages 13-18. This six-month treatment program includes individual, group and family counseling. Day One also provides services to homeless youth.
In addition to nonprofit rehab centers like Day One, there are other facilities in the state of Maine that offer substance abuse and mental health treatment for residents with financial need. There are multiple treatment centers that accept Medicaid and Medicare, or have other reduced-payment plans for low-income residents.
How long is inpatient drug rehab in Maine?
Overcoming drug abuse and addiction can be a personal process. Everyone's path to treatment and recovery can vary depending on their own unique circumstances.
Typically, inpatient drug treatment programs require a 28-day residential stay. Along with 28 or 30-day programs, many rehab facilities have treatment options that usually last 60 or 90 days. Additionally, there are long-term treatment programs that can last up to six months. These facilities usually serve as sober living communities where residents live in a house or home and participate in a variety of rehabilitation methods, like work therapy, peer mentoring, job skills training and group counseling.
Following a stay at a residential rehab center, it's common for recovering addicts to enroll in some form of outpatient treatment. Most rehab facilities provide aftercare support, which involves making a sustainable plan for recovery and finding resources that help addicts maintain sobriety, like attending 12-step meetings.
After completing a rehab program, it's important that recovering individuals build a strong support network. This can include therapists, counselors, mental health professionals, family members, loved ones and fellow addicts in recovery that understand the challenges individuals face maintaining sobriety.
Maine: Looking Ahead
Maine is taking active steps to combat its growing prescription drug abuse problem. Lawmakers are working to pass new legislation that tightens rules on opioid prescription in an effort to reduce "doctor shopping" and limit the number of prescription painkillers available in the state. Many public health advocates in Maine are urging state representatives to expand Medicaid, which would provide more access for mental health services and substance abuse treatment for residents.
While a significant number of residents struggling with drug addiction, alcoholism or mental health conditions do not seek treatment in Maine, there are treatment options and resources available to them. There are several rehab centers that provide low-cost payment options for addiction treatment, as well as top-rated facilities in picturesque, oceanside communities that allow residents to focus solely on recovery in a calm, serene environment. Help is available to anyone in Maine in need of treatment for addiction or mental health problems.
Treatment Centers And Meetings in Maine