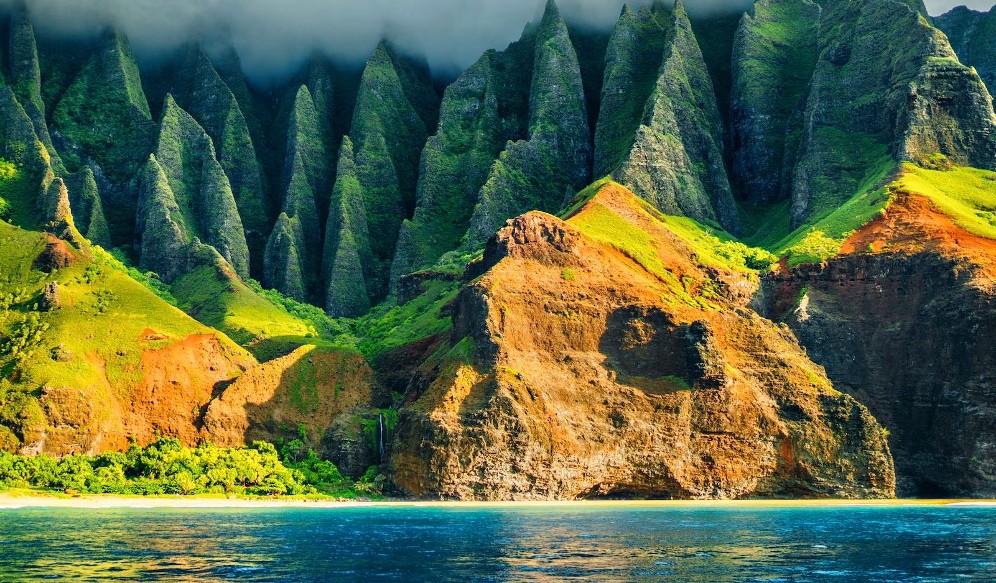 7 Minute Read
|
Published Oct 12 2023
|
Updated Nov 28 2023
Alcoholism, Drug Abuse, Mental Health, and Treatment in Hawaii
Hawaii Summary:
As a small state comprised of several islands in the Pacific, Hawaii faces some atypical issues with respect to alcohol abuse, drug addiction and mental health. Hawaii was the first state in the U.S. to experience widespread use of methamphetamines, which remains a major problem today. Mental health access is also an issue in Hawaii, as most of the treatment facilities are located on the main island of Oahu.
However, Hawaii offers an array of facilities and treatment options for both residents and out-of-state patients. The beauty of Hawaii's many islands offers those in recovery the opportunity to focus on treatment in a serene, relaxing environment. Several rehab facilities in Hawaii feature luxury amenities complete with ocean views and beachside accommodations.
Quick Hawaii statistics:
Hawaii state population: 1.5 million

Number of people in Hawaii who abuse alcohol or suffer from alcoholism: 100,000

Roughly 2.5% of residents in Hawaii abuse or are addicted to illicit drugs

Crystal meth is Hawaii's biggest drug problem

Other commonly abused substances in Hawaii include alcohol, prescription opioids and marijuana
Alcoholism in Hawaii
According to data from 2010, over 6% of Hawaii residents engage in heavy drinking. Compared to national averages, the state also sees higher instances of drunk driving, as nearly 3% of adults report driving after drinking too much. Data from 2013 revealed that 30% of youths ages 18-20 in Hawaii participate in binge drinking.
In Hawaii, there are a number of high-quality rehab centers that focus on treatment for alcoholism and substance abuse.
One such treatment center is Hawaii Island Recovery, a private rehab facility in Kailua Kona on Hawaii's Big Island. This facility offers a comprehensive program that includes both inpatient and outpatient treatment. As one of the premiere residential rehab centers in the state, Hawaii Island Recovery focuses on providing holistic treatment. While participating in the facility's recovery program, individuals have an array of holistic options, including reiki, acupuncture, massage, yoga and homeopathic, naturopathic and nutritional support. Hawaii Island Recovery provides private accommodations featuring ocean views, giving patients the opportunity to focus on recovery in a peaceful and restorative environment.
For those in need of a payment-assisted treatment option in Hawaii, Wahiawa General Hospital is a private rehab facility located in Wahiawa on the island of Oahu. Wahiawa General Hospital specializes in treating alcoholism, drug addiction and co-occurring mental health and substance abuse issues. The hospital offers a wide variety of therapy options for patients, including individual therapy, group therapy, couples counseling and treatment for eating disorders. Wahiawa General Hospital is open to men and women and also welcomes senior citizens as patients. The facility accepts Medicaid, Medicare, private health insurance and has other low-cost treatment payment options.
Drug Abuse in Hawaii
Over a decade ago, Hawaii ranked first in the nation for crystal methamphetamine use. The prevalence of methamphetamine abuse in Hawaii has remained unchanged. A study from 2011 revealed that workplace meth use in the state is four times the national average. Prescription drug abuse is also on the rise in Hawaii. From 2009 to 2013, opioid pain relievers contributed to 36% of overdose deaths.
The state of Hawaii has several treatment facilities that specialize in drug abuse and addiction, including both luxury rehab centers and payment-assisted options for residents with financial need.
Exclusive Addiction Treatment Center is a luxury facility in Honokaa, a small community on Hawaii's Big Island. The rehab center offers treatment of opioid addiction, which includes the abuse of illegal drugs like heroin, as well as prescription opiates like oxycodone. The facility also provides patients the option to undergo medically-assisted detox, which is monitored by medical professionals to ensure a safe and secure withdrawal process. Exclusive Addiction Treatment Center offers 24-hours clinical care and focuses on a holistic model for addiction treatment and recovery. Situated in a serene location close to the beach, this rehab center features ocean views and offers private accommodations.
Located in Honolulu, Queens Medical Center - Behavioral Health is a payment-assisted facility that offers treatment for mental health issues and co-occurring substance abuse issues. The facility is open to adults and young adults and has a designated program for emotionally-disturbed children. Queens Medical Center is a hearing impaired-friendly facility that accepts Medicaid, Medicare, private health insurance and has other state-financed treatment payment options.
Mental Health in Hawaii
Suicide rates for both adults and teenagers is a major concern in Hawaii. Suicide is one of the leading causes of death in the state and there are roughly 60 suicide deaths per 100,000 people. Access to mental health services can be an issue in Hawaii, as the majority of treatment facilities are on the Big Island, leaving the state's smaller islands with fewer resources for its residents.
That said, Hawaii does have resources, services and treatment facilities for residents struggling with mental health problems, such as major depression, bipolar disorder, anxiety disorders and schizophrenia.
Castle Professional Medical Center is a payment-assisted facility in Kaneohe, a beachside community on the island of Oahu. The treatment center is open to adults, young adults and children and accepts Medicaid, Medicare and private health insurance. Castle Professional Medical Center has a dedicated team of bilingual (Spanish-speaking) therapists and staff and also has a special program for patients with HIV or AIDS. The facility strives to provide quality care and offers face-to-face mental health crisis support 24 hours a day, 7 days a week.
What are some of the best rehab centers in Hawaii?
In the state of Hawaii, there are multiple rehab centers that provide comprehensive, top-rated programs for addiction treatment and recovery.
If someone is looking for a luxury, high-quality rehab center in Hawaii, one option is Exclusive Addiction Treatment Center in Honokaa. Situated on the ocean cliffs of Hawaii's Hamakua Coast, this 10,000-square-foot resort is located on a beautiful 16-acre campus. Amenities include a waterfall swimming pool, a whirlpool hot tub, an exercise area, an infrared sauna and a patio dining area. Exclusive Addiction Treatment Center offers an array of treatment programs, including a special program for executive-level professionals.
Another rehab center in Hawaii with a strong success record is Hawaii Island Recovery in Kailua Kona on the Big Island. Featuring coastal and ocean-side views, the facility aims to provide a home-like, comfortable environment where participants can focus on overcoming addiction and maintaining a substance-free lifestyle. Hawaii Island Recovery aims to provide progressive treatment options for its patients, which includes a unique Dolphin-Assisted Psychotherapy program. In addition to more traditional treatment methods like individual and group therapy, the Hawaii Island Recovery rehab program also offers weekend activities like hiking, snorkeling or a trip to the Hawaii Volcanoes National Park.
Are there any free drug rehab centers in Hawaii?
For residents with financial need, there are rehab centers that offer free or payment-assisted treatment options for those struggling with drug addiction, alcoholism or co-occurring mental health and substance abuse disorders.
The Salvation Army - Adult Rehabilitation Center in Honolulu is one option for residents seeking a low-cost treatment facility for alcoholism and drug addiction. The Salvation Army's program is founded on the 12-step model and offers housing and meals for recovering addicts seeking to rebuild their lives and maintain sobriety. The Salvation Army also provides counseling, spiritual support, life skills classes and employment assistance for members enrolled in the program. The organization's Adult Rehabilitation Center in Honolulu is open to men and women and also offers a family program.
In Hawaii, there are multiple rehabilitation centers run by The Salvation Army. Some of these programs only accept men and require a six-month stay for addiction treatment. The Salvation Army aims to help local community members overcome substance abuse and are open to low-income residents with financial need.
Hawaii: Looking Ahead
Hawaii is working to extend its mental health services and outreach programs beyond those offered on the Big Island. The state recently passed a law that allow minors under the age of 18 to access mental health services without a parent's consent. Previously, adolescents had to be accompanied by a parent or guardian in order to get treatment.
Some rehab centers in Hawaii are also taking a new approach to addiction treatment that connects the state's cultural heritage to the recovery process. In addition to offering traditional Western treatment methods like 12-step meetings, these programs embrace the Native Hawaii respect for "Ohana", which means family, and focus on connection, understanding, growth and support.
Culturally-sensitive programs like these make Hawaii a unique environment for addiction treatment and recovery. Hawaii offers a wide range of options, like luxury rehab centers that cater to out-of-state patients, as well as low-cost treatment facilities for residents with financial need. Whatever is needed is available; all it takes is the powerful choice to commit to getting help.
Treatment Centers And Meetings in Hawaii