Treatment in Pennsylvania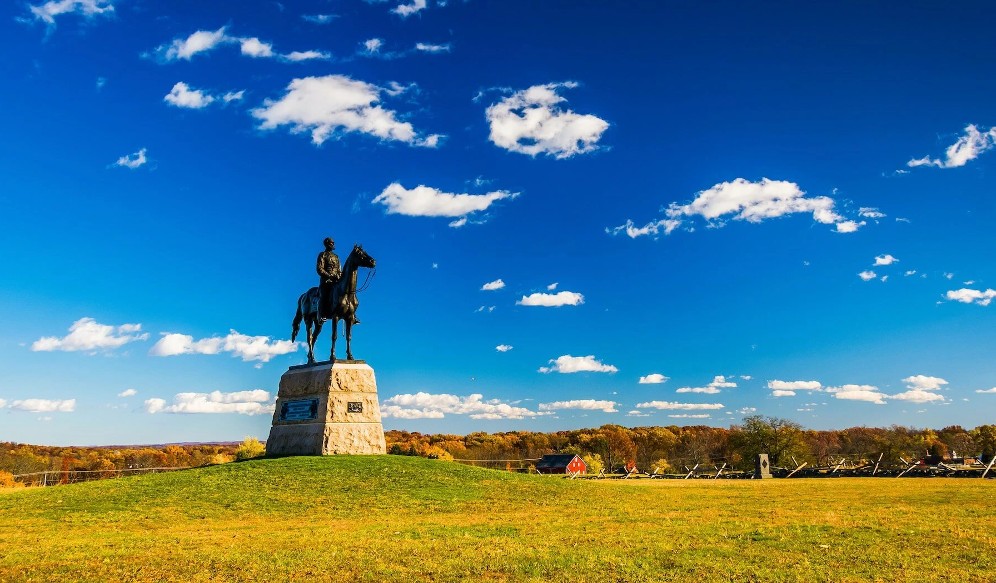 6 Minute Read
|
Published Oct 12 2023
|
Updated Nov 28 2023
Alcoholism, Drug Abuse, Mental Health, and Treatment in Pennsylvania
Pennsylvania Summary:
Like many states across the nation, Pennsylvania is seeing a dramatic increase in the number of drug overdose deaths. The University Pittsburgh School of Pharmacy conducted a study that found that fatal drug overdoses in Pennsylvania increased 14-fold between 1979 and 2014. The highest rate of overdose was among females, white people and residents between the ages of 35 and 44. In the state, the overprescribing of opioid drugs also contributes to addiction and overdoses. Those who become addicted to a prescription opioid like Oxycontin or Vicodin sometimes start using heroin as well.
However, Pennsylvania does offer a variety of options for those seeking substance abuse treatment and help with drug addiction, alcoholism and mental health issues. Many not-for-profit and religious-affiliated facilities are committed to helping residents overcome addiction and mental health problems, regardless of their economic status.
Quick Pennsylvania statistics:
Pennsylvania state population: 13 million

Nearly 7% of people in Pennsylvania abuse alcohol and almost 3% abuse drugs

An estimated 4% of people in Pennsylvania suffer from a serious mental illness

Commonly abused drugs in Pennsylvania include alcohol, prescription drugs like Oxycontin and Vicodin, heroin and marijuana

In the state, heroin is the most commonly cited drug among drug treatment admissions, followed by marijuana
Alcoholism in Pennsylvania
In Pennsylvania, underage drinking is higher than the national average among high school seniors. Teenagers who drink at an early age may struggle with alcohol or substance abuse as adults, which contributes to the number of residents in the state with alcoholism. According to data from 2014, 6% percent of Pennsylvania adults said they were chronic drinkers or were at risk for problem drinking.
Pennsylvania provides a variety of options for those seeking treatment for alcohol abuse and addiction, including both inpatient and outpatient facilities located throughout the state.
For those seeking a luxury rehab facility, Just Believe Recovery Center focuses on client-centered addiction treatment for alcohol and drug abuse. Located in northeast Pennsylvania near Scranton, the facility offers outpatient, intensive outpatient (geared towards those seeking a structured, at-home rehab option), residential and dual-diagnosis treatment options. Just Believe also provides a 12-step program and Aftercare support, which aids in recovery once patients leave the facility. The treatment center is only for females and accepts both women and young adults.
Penn Recovery Center is a payment-assisted treatment center specializing in treating drug and alcohol abuse. Situated halfway between Allentown and Philadelphia, the facility accepts Medicaid and provides treatment for adults, teenagers and children. Penn Recovery Center has a Sober Life Skills Development program in addition to group therapy and family education sessions.
Drug Abuse in Pennsylvania
In Pennsylvania, opioid addiction is on the rise. Opiates include prescription drugs like Oxycontin and illegal substances like heroin. In 2015, the number of people in the state who died from drug overdose surpassed the percentage of people who died in car crashes.
Pennsylvania offers a range of drug addiction treatment options, including both luxury and payment-assisted drug rehab centers.
In addition to providing treatment for alcoholism, Just Believe Recovery Center also offers treatment for drug abuse and addiction. The center provides treatment for opiate addiction to prescription drugs like oxycodone and illegal drugs like heroin. Just Believe Recovery Center provides Medically Assisted Detox as well as mental and emotional support for patients.
Specializing in substance abuse treatment, Aldie Counseling Center is a payment-assisted facility located in the Philadelphia suburb of Doylestown. The Center provides Buprenorphine Detox and Methadone Maintenance Treatment (MMT), both of which are intended as long-term treatment methods for addiction to opiates. Aldie accepts Medicaid and provides in-depth therapy to confront the underlying issues behind substance abuse.
Mental Health in Pennsylvania
The percentage of people in Pennsylvania suffering from a serious mental illness is nearly the same as national averages. According to data from 2013-2014, 4.2% of adults over the age of 18 had a serious mental illness. Also during that period, just under half of Pennsylvania residents received mental health treatment or counseling.
Pennsylvania residents in need of a payment-assisted treatment center have a few options. One such facility is Central Montgomery - Mental Health in Norristown. Located just outside of Philadelphia, the treatment center specializes in mental health issues like bipolar disorder, clinical depression, anxiety disorders and schizophrenia. Central Montgomery also has an outpatient program in addition to its residential program. The facility accepts adults, young adults and teenagers and has a bilingual (Spanish-speaking) staff. Special programs at Central Montgomery include treatment for emotionally disturbed children and programs for active-duty military seeking help with mental health problems.
How much does rehab cost in Pennsylvania?
In the state of Pennsylvania, the cost of treatment can vary and there are a number of low-cost, payment assisted facilities in addition to luxury treatment centers. Many rehab centers in the state accept health insurance, Medicaid and Medicare. Depending on one's insurance plan, the cost of rehab may be fully or partially covered by a health insurance provider.
The cost of rehab can range anywhere from $10,000 per stay to up to $100,000 for a treatment program at a five-star luxury facility. These figures may not be reflective of the cost to the actual patient, as many insurance plans do cover substance abuse and mental health treatment.
To find a rehab facility in your local area, contact your insurance provider about which treatment centers they might provide full or partial coverage for. You can also research treatment providers and ask about which types of insurance and payment options they accept.
Are there any free drug rehabs in Pennsylvania?
Pennsylvania does have some low-cost or free drug rehabs in-state. A number of non-profit facilities with either a secular or religious focus provide residents with options if they are low-income, or are seeking help for addiction but have trouble paying for rehab.
Family Service & Children's Aid Society is a non-for-profit, multi-service agency that has a drug and alcohol program aimed to serve families in need. The agency has multiple locations in Pennsylvania and is licensed to provide drug and alcohol outpatient treatment.
In places like Erie and Pittsburgh, The Salvation Army provides an Adult Rehabilitation Center that is open to all residents, regardless of economic stats. Those who participate the program receive housing, meals, medical care and engage in work therapy. The rehab centers run by The Salvation Army also offer spiritual guidance and spiritual retreats.
Pennsylvania: Looking Ahead
Pennsylvania is actively working to overcome its prescription drug addiction epidemic and offer more support services for those with mental health issues. In 2014, 59% of adults who received treatment for mental health issues in the state's Public Mental Health System reported improved functioning.
Prescription opioid addiction and heroin use are now viewed as a "public health crisis." Pennsylvania law enforcement and government agencies are joining forces to reduce the number of drug overdoses in the state and combat the rise of drug addiction in rural areas.
For those seeking treatment for alcoholism, drug addiction or mental health issues, Pennsylvania has a number of state-funded treatment centers that accept low-income or financial need patients. There are also luxury treatment facilities in several parts of the state. Additionally, in cities like Philadelphia, many nonprofits and religious-affiliated organizations partner with facilities to provide outreach and treatment for substance abuse and mental health problems.
There are a variety of options for those struggling with drug and alcohol abuse, addiction or mental health issues. This means that if you are affected by substance abuse, you can find the best treatment option for you. Help is ready and waiting.
Treatment Centers And Meetings in Pennsylvania
Local Rehabs in Pennsylvania