Treatment in North Carolina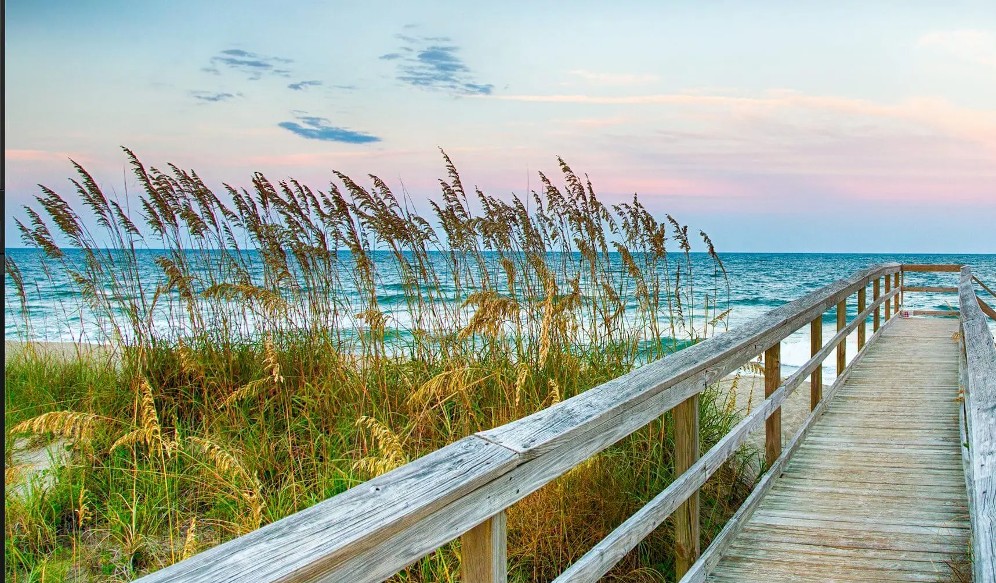 6 Minute Read
|
Published Oct 12 2023
|
Updated Nov 28 2023
Alcoholism, Drug Abuse, Mental Health, and Treatment in North Carolina
North Carolina Summary:
Like many states across the nation, prescription drug addiction is a major issue in North Carolina. The state also has a higher-than-average overdose death rate. The majority of these deaths involve prescription opioid pain relievers like methadone, oxycodone, fentanyl and morphine. North Carolina also has significant rates of the use of drugs like cocaine and marijuana.
Despite the concerning rate of addiction and drug use in the state, North Carolina has some of the best rehab centers and treatment facilities for substance abuse recovery in the country. There are a number of adventure-based, outdoor-focused treatment centers that provide an alternative to traditional rehab methods. In North Carolina, there are an array of both luxury and payment-assisted rehab facilities.
Quick North Carolina statistics:
North Carolina state population: 10 million
Estimated number of adults age 12 and over in North Carolina who abuse or are dependent on illicit drugs: 350,000
Roughly 5% of adult residents in the state have a serious mental illness
Heroin use and prescription opiate drug abuse is a serious problem in North Carolina. Other commonly abused drugs include cocaine, marijuana and alcohol
Alcoholism in North Carolina
Roughly half a million people in North Carolina suffer from alcohol addiction or have an alcohol abuse problem. Over one million people in the state report engaging in binge drinking over a one-month period. According to data from 2012, an estimated 1.4% of residents report driving after drinking too much, which is less than the national average of 1.9%.
In North Carolina, there are many treatment centers for residents struggling with alcohol abuse or addiction.
Real Recovery in Asheville is a private, luxury rehab center that serves as an adventure-based sober living house for young men ages 18 to 28. The facility includes four homes on a seven-acre property surrounded by the Blue Ridge Mountains. Real Recovery is centered around an outdoor recovery program that incorporates activities like skiing, snowboarding, ziplining, hiking and fly fishing. Real Recovery seeks to provide a drug-free, active lifestyle alternative for young men dealing with alcoholism and substance abuse.
For those seeking a payment-assisted option for rehab, Dixon Social Interactive Services in Greenville specializes in treatment for alcohol, drug and substance abuse. Dixon Social Interactive Services has a comprehensive outpatient treatment program for adults who require structure and support for recovery, which includes help with developing a social support network and vocational skill building. The facility also has designated intensive outpatient programs for pregnant women, mothers, those with mental health disorders, and individuals with HIV.
Drug Abuse in North Carolina
In North Carolina, four cities rank in the top 25 of the worst cities in the U.S. for opioid abuse. The worst city in America for opioid abuse is Wilmington, with Hickory, Jacksonville and Fayetteville also reporting high instances of opiate use and prescription drug addiction. Heroin deaths in North Carolina have also increased significantly in recent years.
North Carolina offers a wide variety of rehab facilities for drug abuse and addiction, including both luxury treatment centers and payment-assisted clinics.
Located in Mills River (outside of Asheville), Silver Ridge is a private, luxury rehab center that offers a clinically integrated, holistic program for recovery. In addition to traditional therapy methods, Silver Ridge provides many different types of treatment, including yoga, acupuncture, horticultural therapy and Equine-Assisted Therapy (EAT), which involves interactions with horses. Silver Ridge focuses on serving patients in midlife, who may be experiencing changes in health, career highs and lows and significant shifts in personal and family relationships.
Walter B Jones - Alcohol and Drug Abuse Treatment is a payment-assisted facility in Greenville that provides treatment for individuals with substance abuse and other co-occurring mental health diagnoses. The treatment center offers medically-assisted detox and Methadone Maintenance Treatment (MMT), which is the use of methadone as a substitute for someone addicted to opioids such as heroin, codeine, Oxycontin or Vicodin. The Walter B Jones facility accepts Medicaid and Medicare and has other state-financed treatment payment options.
Mental Health in North Carolina
According to data from 2009 to 2013, an estimated 5% of adults age 18 and over in North Carolina have a serious mental illness. Over half of North Carolina residents with a mental health problem do not receive treatment.
In addition to providing treatment for drug and alcohol addiction, Silver Ridge also caters to those with co-occurring mental health problems and substance abuse issues. The facility's luxury accommodations allow patients to undergo recovery in a serene, spa-like location. Silver Ridge provides a number of therapeutic practices to address underlying issues that contribute to substance abuse and mental illness.
Novant Health Thomasville Medical Center is a payment-assisted facility in the city of Thomasville (located southwest of Greensboro). Novant Health specializes in the treatment of mental health issues such as clinical depression, anxiety disorders, bipolar disorder and schizophrenia. The center is open to adults, adolescents and children and has bilingual (Spanish-speaking) therapists and staff. Novant Health also has an LGBT Outstanding program and special programs for patients with HIV and AIDS.
What are the best drug rehab centers in North Carolina?
Due to the beauty of places like Asheville, Wilmington and Charlotte, North Carolina has quite a few rehab centers that provide high-quality treatment for substance abuse in a relaxed, natural environment.
One of these top-rated treatment facilities is Four Circles Recovery Center outside of Asheville, an adventure-based program for men and women ages 18 to 28. Located on a secluded property in the Blue Ridge Mountains, Four Circles offers experiential wilderness therapy for young adults facing addiction, substance abuse and co-occurring emotional or behavioral issues. As part of the program, young adults participate in outdoor excursions such as hiking, rock climbing and fly fishing. Four Circles is known for its impressive recovery rate and serves an alternative to traditional rehab centers.
Located on the shoreline of the Outer Banks, Two Dreams Drug and Addiction Treatment is a rehab facility in Corolla that provides a tranquil, picturesque setting for recovery. Two Dreams has a limit to the number of patients it treats at a time, creating a small and intimate setting where those struggling with addiction can receive individual, personalized care. While in treatment at Two Dreams, patients can partake in many type of outdoor activities, including beach walks, surfing and wild horse watching.
How do you talk to a drug addict about getting help and going to rehab?
For family, friends and loved ones, talking to someone who is struggling with drug or alcohol addiction can be challenging. Those addicted to substances like heroin, prescription drugs, cocaine or marijuana may be unable or unwilling to admit that they have a problem and need help. It's not uncommon for an addict to deny or downplay their drug use, which can make talking about rehab a very hard thing to do.
However, there are many rehab centers and organizations that offer Intervention Services for those seeking to stage an intervention. Intervention Services can include a trained intervention specialist who is present when family and friends decide to stage an intervention. Intervention specialists can serve as a mediator and also help the addict discuss possible treatment options.
When planning an intervention, it's important to research treatment options and rehab facilities in advance, so that you can discuss these with your friend or family member who is suffering from substance abuse. If you're worried that an intervention may trigger a violent reaction on the part of the addict, consult a professional intervention specialist prior to the event.
North Carolina: Looking Ahead
North Carolina is currently making efforts to combat its heroin and prescription drug abuse problem, which is statewide. The University of North Carolina has recently launched an initiative to help provide rural counties with resources and new medicines to treat opioid addiction. State legislatures are also pushing to make behavioral health services a top priority, in order to provide greater access and improved care for mental health patients.
Due to the state's coastal location and natural beauty, rehab centers in North Carolina have the opportunity to offer nontraditional treatment methods like wilderness programs and outdoor activities. In North Carolina, resources and services for drug and alcohol addiction are readily available.
Treatment Centers And Meetings in North Carolina
Local Rehabs in North Carolina