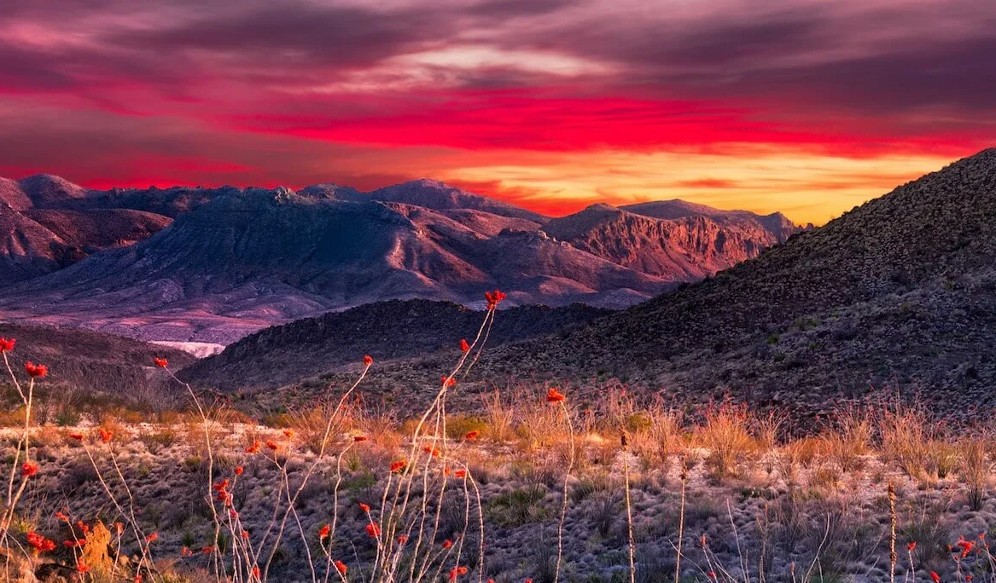 7 Minute Read
|
Published Oct 12 2023
|
Updated Nov 28 2023
Alcoholism, Drug Abuse, Mental Health, and Treatment in Texas
Texas Summary:
Like other states with large populations, Texas faces issues with alcoholism, drunk driving, prescription drug addiction and an increase in the prevalence of illegal drugs like opiates, heroin and methamphetamine. Texas has also seen an uptick in the use of drugs that have become popular in youth culture, like MDMA (molly) and codeine cough syrup ("syrup" or "purple drank").
However, Texas does provide an array of treatment options for those with substance abuse issues and mental health problems. Many facilities accept Medicaid and Medicare and also offer state-funded payment assistance options for low-income residents.
Quick Texas statistics:
Texas state population: 27 million
Number of people in Texas with a mental illness: 6.5 million
Roughly 16% of people in Texas abuse alcohol and 5% abuse drugs
Alcohol is the primary drug of abuse in Texas
Other commonly abused drugs in Texas include methamphetamine, cocaine, heroin, marijuana and prescription drugs
Alcoholism in Texas
According to data from 2011-2012, 6.5% of people in Texas age 12 or older were alcohol-dependent or alcohol abusers. Alcohol addiction is a serious health condition that can lead to health issues like cancer, cardiovascular disease, cirrhosis, depression and more.
Treatment centers for alcoholism in Texas include both inpatient and outpatient facilities located across the state.
One option for those seeking a luxury rehab facility is Sunspire Health in Princeton, just outside Dallas. Sunspire Health offers a residential treatment program as well as an intensive outpatient option, ideal for those who want to live at home but also need a structured treatment program. Sunspire Health also provides dual diagnosis treatment for those with co-occurring disorders, as many who suffer from addiction also suffer from mental or emotional illnesses like depression, anxiety disorders, bipolar disorder or schizophrenia.
West Oaks Hospital - Chemical Dependency Services is a payment-assisted treatment center in Houston. The facility provides treatment for men, women and young adults and accepts Medicaid, Medicare and other state-financed treatment options. West Oaks Hospital also has a dedicated program for postpartum women and programs for patients with HIV or AIDS.
The state of Texas has a number of resources for those struggling with alcohol abuse or addiction. There are both secluded, luxury treatment centers in more remote areas as well as more modest payment-assisted facilities in cities like Dallas, Houston, Lubbock and Austin.
There are also a wide variety of 12-step program meetings (like Alcoholics Anonymous) throughout the state of Texas.
Drug Abuse in Texas
The number of deaths in Texas caused by accidental drug overdose has risen dramatically over the past decade. In 2013, cannabis was cited as the primary problem for one-fifth of admissions to treatment programs for substance abuse. Heroin use among teenagers and young adults is also a growing problem in Texas.
While in recent years Texas has enacted several laws to combat "doctor shopping," the state is still home to a number of illicit pain clinics, pharmacies and physicians who operate "pill mills" targeting those addicted to prescription drugs.
When it comes to treatment, Texas has a wide a range of both upscale and payment-assisted drug addiction treatment options.
Nova Recovery Center in the city of Buda, just outside Austin, offers luxury accommodations and provides treatment for both substance abuse and mental health issues. The Nova drug and alcohol treatment program focuses on a 12-step immersion process joined with clinical therapies such as Cognitive Behavioral Therapy (CBT), Experiential Therapy, Eating Disorder Treatment and Aftercare Support.
Located in Fort Worth, MedMark Treatment Centers is a payment-assisted rehab facility that specializes in treatment for substance abuse. MedMark offers treatment for those suffering from addiction to opioids like heroin, Oxycontin and Percocet. The facility provides Methadone Maintenance Treatment in addition to Opiate Replacement Therapy. MedMark also has a family program, which encourages loved ones to participate in a patient's substance abuse treatment.
Mental Health in Texas
Over 6 million people in Texas have a diagnosed mental illness or struggle with mental health problems, which include depression, anxiety disorders, schizophrenia and personality disorders. Of the 6 million, roughly 2 million people in Texas have a serious mental illness such as schizophrenia, bipolar disorder or major depression. People in Texas also face challenges in seeking treatment for mental health, related to cost and access to insurance. An estimated 850,000 residents in Texas with a mental health condition are uninsured.
For those seeking mental health treatment, Healing Springs Ranch is a private treatment center located outside of the Dallas/Fort Worth metropolitan area. Situated on a 50-acre lakefront property, this luxury treatment facility is built on the "Integrated Addiction Model," which seeks to identify the underlying issues and untreated trauma behind addictive patterns and mental health issues. Healing Springs Ranch also provides a variety of therapy techniques, including Holistic Therapy, Equine Therapy, Nutrition Therapy and Creative Arts Therapy.
There are also multiple payment-assisted treatment facilities in Texas that specialize in mental health issues. Texas Panhandle Centers in Perryton (north Texas) focuses on the treatment of mental illness such as bipolar disorder, clinical depression, anxiety disorders, schizophrenia and others. The facility provides several therapy methods, including Cognitive Behavioral Therapy (CBT) and Dialectical Behavior Therapy (DBT). Located south of San Antonio, Gulf Bend Mental Health in Victoria specializes in mental health treatment for both adults, teenagers and children. The treatment center has a bilingual (Spanish) staff and accepts both Medicaid and Medicare.
Are there any free rehab centers in Texas?
There are a number of rehab centers in Texas that offer low-cost, affordable or in some cases free treatment for substance abuse. Many treatment centers in the state accept both private and public insurance like Medicaid and Medicare, which may provide full or partial coverage for the cost of rehab. In Texas, there are also state-funded drug rehab facilities, not-for-profit treatment centers and places that accept sliding-scale payments.
For those seeking help for substance abuse or mental health issues, contact your insurance provider and ask about treatment centers and facilities in your local area. You can also research treatment providers near you and inquire about what types of insurance they accept.
In Texas, there are several Outreach, Screening, Assessment and Referral Centers (OSARs) that aid those seeking treatment for substance abuse. OSARs offer need-based services, which those who are unable to pay for rehab may qualify for. OSARs are located throughout the state and one can call the 24-hour hotline at: 1-877-541-7905.
In the Dallas/Fort Worth area, there are also two Salvation Army Adult Rehabilitation Centers that provide treatment to patients regardless of economic status. Those who participate in the program receive housing, meals, medical care, work therapy, group therapy, counseling and spiritual guidance.
What are the best rehab centers for opiate addiction in Texas?
Opiates (like Oxycontin, Vicodin, Codeine and Percocet) are extremely addictive and the number of people seeking treatment for opiate addiction is on the rise. Designed to treat pain, opiates produce a euphoria-like high that can become very addictive to some users. Those who overdose on opiates can die from cardiac or respiratory arrest. Symptoms of withdrawal from opiates can last from less than one week to up to a month.
The Northwest Counseling and Wellness Center in Austin is one of the top-rated addiction treatment facilities in central Texas. Northwest specializes in substance abuse treatment and provides dual-diagnosis programs for those suffering from addiction in conjunction with mental health issues like depression and anxiety.
The Red River Hospital - Chemical Dependency treatment center in Wichita Falls also specializes in substance abuse treatment. The facility offers both Medically Assisted Detox and Buprenorphine Detox and Treatment, which uses the drug buprenorphine as a long-term treatment method for those with opiate addiction.
Texas: Looking Ahead
The state of Texas is making a concerted effort to combat substance abuse and provide residents with treatment for drug and alcohol addiction, as well as treatment for mental health issues. For the 2015-2016 fiscal year, Texas was one of the states that saw an increase in mental health funding.
The state is also continuing to fight drug trafficking along the Texas/Mexico border. The amount of methamphetamine, cocaine, heroin and marijuana smuggled from Mexico into Texas exceeds the quantity of drugs trafficked into the country from any other state in the U.S.
In addition to state-funded rehab programs that provide treatment to low-income residents, Texas also has a number of upscale facilities that offer high quality treatment designed to support patients both during treatment and afterward. Also, several Texas Christian rehab centers provide housing and treatment for uninsured or sliding-scale patients.
The variety of options available to those suffering from drug and alcohol addiction or mental health issues means that if you are affected by substance abuse, you can find the right treatment option for you. Help is ready and waiting.
Treatment Centers And Meetings in Texas