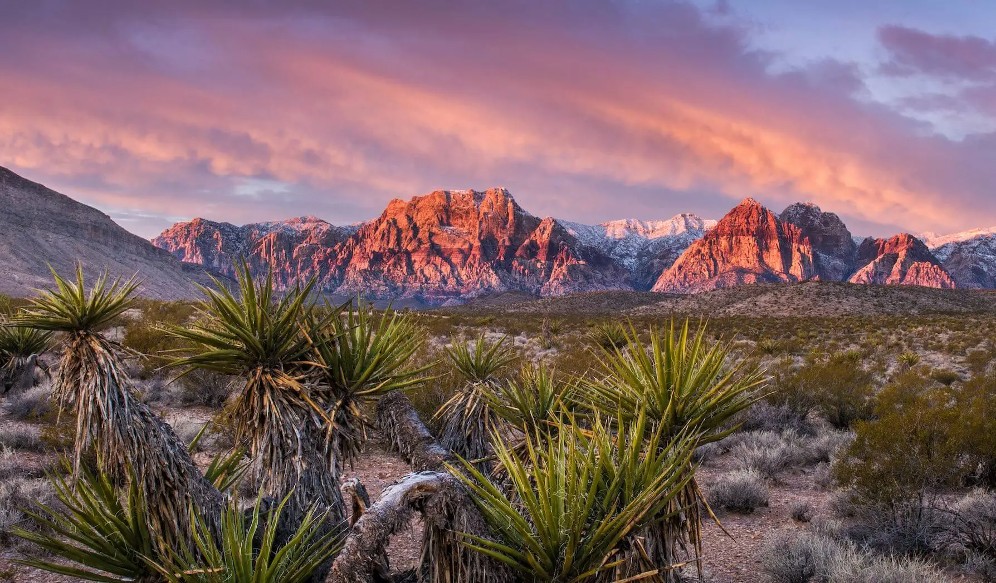 6 Minute Read
|
Published Oct 12 2023
|
Updated Nov 28 2023
Alcoholism, Drug Abuse, Mental Health, and Treatment in Nevada
Nevada Summary:
Nevada is currently struggling to combat high rates of alcohol use, drug addiction and mental illness throughout the state. Nevada presently ranks at the bottom for states in the U.S. effectively dealing with these issues. There are many improvements to be made to increase access and treatment for both substance abuse and mental health conditions in Nevada.
That said, Nevada residents in need of treatment for alcoholism, drug addiction or co-occurring disorders are not without options. There are a variety of comprehensive treatment programs in the state that help residents overcome addiction and maintain sobriety. Rehab facilities in Nevada also offer treatment for gambling addiction, video game addiction and sex addiction.
Quick Nevada statistics:
Nevada state population: 3 million
Number of people in Nevada who abuse alcohol or are alcohol dependent: 200,000
An estimated 80,000 people in Nevada abuse illicit drugs or struggle with drug addiction
Commonly abused drugs in Nevada include heroin, prescription painkillers, methamphetamine and marijuana
Alcoholism in Nevada
Certain counties in Nevada have some of the highest heavy drinking and binge drinking rates in the U.S. In Esmeralda County, for example, over 22% of adult men and women engage in heavy drinking. In Storey County, over 18% of adult men and women engage in heavy drinking. In Nevada, binge drinking and alcohol use among young people is also a concern, with 47% of youths ages 18-20 admitting to drinking in the past month.
In Nevada, residents in need of a treatment center for alcoholism and substance abuse have a few options.
One such facility is Seven Hills Behavioral Institute, a private, payment-assisted treatment center in Henderson. In addition to treating alcoholism, Seven Hills also has programs for clients dealing with co-occurring substance abuse and mental health issues. Seven Hills offers an inpatient and outpatient program and also has a family program, in which loved ones and family members participate in an addict's rehabilitation and recovery. The facility is open to adults, young adults, children and senior citizens and accepts Medicaid, Medicare, military health coverage and private health insurance. At Seven Hills, patients receive individualized care from a dedicated team of therapists and board-certified psychiatrists.
Drug Abuse in Nevada
Nevada ranks fourth in the nation for overdose deaths in the state. Research indicates that, on average, there are 21.6 overdose deaths for every 100,000 people in Nevada, making drug abuse the leading cause for fatal injuries in the state. Heroin addiction and prescription drug abuse are serious concerns in Nevada, along with methamphetamines and marijuana.
Nevada has both luxury and payment-assisted rehab facilities that specialize in drug abuse and addiction.
Desert Hope is a luxury, private rehab center in Las Vegas. The facility has an inpatient program, an outpatient program and an intensive outpatient program, which is designed for individuals in need of treatment but who wish to live at home due to work, school or family commitments. Desert Hope is founded on the 12-step model of addiction treatment and recovery and also focuses on Motivational Interviewing (MI) techniques, which aim to motivate patients and enact a real desire to change and overcome addiction.
One payment-assisted option for rehab is A Better Today Recovery Services - Sahara Avenue, which is also located in Las Vegas. A Better Today Recovery Services provides medically-assisted detox and also has special programs for treating opioid addiction, which includes the abuse of illegal drugs like heroin, as well as prescription drugs like oxycodone. The facility focuses on a holistic recovery model and also offers intervention services, aftercare support and a family program.
Mental Health in Nevada
In 2014, the Mental Health America organization ranked Nevada last in the U.S. for mental illness and access to care. These results partially refer to the majority of adult residents in Nevada with a mental illness not receiving treatment, and a shortage of care providers in the state. Larger cities like Las Vegas have a higher concentration of mental health professionals, while rural areas have measurably fewer clinicians.
In the state of Nevada, a significant number of people also deal with gambling addiction or other types of behavioral health conditions. There are facilities in Nevada that help residents overcome or manage a variety of mental health issues, such as major depression, anxiety disorders and bipolar disorder.
Reno Problem Gambling Center is a payment-assisted facility in Reno that offers a unique program for individuals who have a gambling problem or are addicted to gambling. The treatment center offers an intensive outpatient program and also provides intervention services, in which an intervention specialist facilitates an intervention for someone with a gambling problem and their loved ones or family members. Reno Problem Gambling Center seeks to provide high-quality, compassionate treatment services to gambling addicts and their families, regardless of their ability to pay.
How do you treat video game addiction? Are there treatment centers for video game addiction in Nevada?
Video game addiction is a serious behavioral health issue that is sometimes referred to as an impulse control disorder. While there may not be a clinical definition of video game addiction, recent research estimates that more than 3 million Americans between the age of 8 to 18 may be suffering from video game dependency.
The Diagnostic and Statistical Manual of Mental Disorders (DSM) now refers to this new mental health issue related to videogames as "internet gaming disorder." The DSM states that "persistent and recurrent online activity results in clinically significant impairment or distress." When someone develops a type of internet gaming disorder, certain neural pathways are triggered, which is similar to when a drug addict consumes the drug they've been abusing.
There are treatment centers in Nevada that offer programs for individuals struggling with video game addiction or internet gaming disorder. Many facilities that offer mental health treatment provide an array of therapy methods for individuals dealing with a variety of behavioral health issues, which can include video game addiction. It's important to know that video game addiction or internet gaming disorder is a real problem, and there is help available to adults and adolescents who have trouble limiting their online and video game use.
How do you recover from love addiction? Is love addiction a real mental health issue?
The science and research surrounding the topic of "love addiction" is ongoing, and new studies are looking at the relationship between love, romance, sex, biology and chemical dependency.
Many experts agree there are people who experience some form of love or sex addiction and seek treatment for these issues. The Sex and Love Addicts Anonymous (SLAA) organization offers meetings and support groups for individuals who "suffer from an addictive compulsion to engage in or avoid sex, love or emotional attachment." Like other mental health issues, love or sex addiction may stem from one's past experiences or coincide with other behavioral health problems.
Many treatment centers in Nevada and nationwide offer specialized programs that help patients overcome different types of mental health issues, such as depression, anxiety, codependency, post-traumatic stress disorder and co-occurring substance abuse and mental health problems. For anyone dealing with love or sex addiction, there are resources and treatment centers that have therapists and psychiatrists trained in these issues.
Nevada: Looking Ahead
Nevada is actively working to combat drunk driving, alcoholism, drug abuse and gambling addiction throughout the state. Public officials are attempting to increase funding for both substance abuse and mental health treatment programs. Nevada's law enforcement has enacted crisis response programs so deputies can better recognize the cues and signs that someone is suffering from a mental illness or substance abuse problem and needs intervention treatment.
As a state with a great number of casinos and a large gambling economy, it's no surprise that gambling addiction is an ongoing issue in Nevada. Residents who suffer from a compulsive gambling disorder should know that there are resources and treatment options to help them overcome this form of addiction, as well. For anyone suffering from a gambling addiction or co-occurring substance abuse problem, it's important to seek treatment and there are many rehab programs in Nevada that specialize in these issues.
Treatment Centers And Meetings in Nevada