Treatment in South Dakota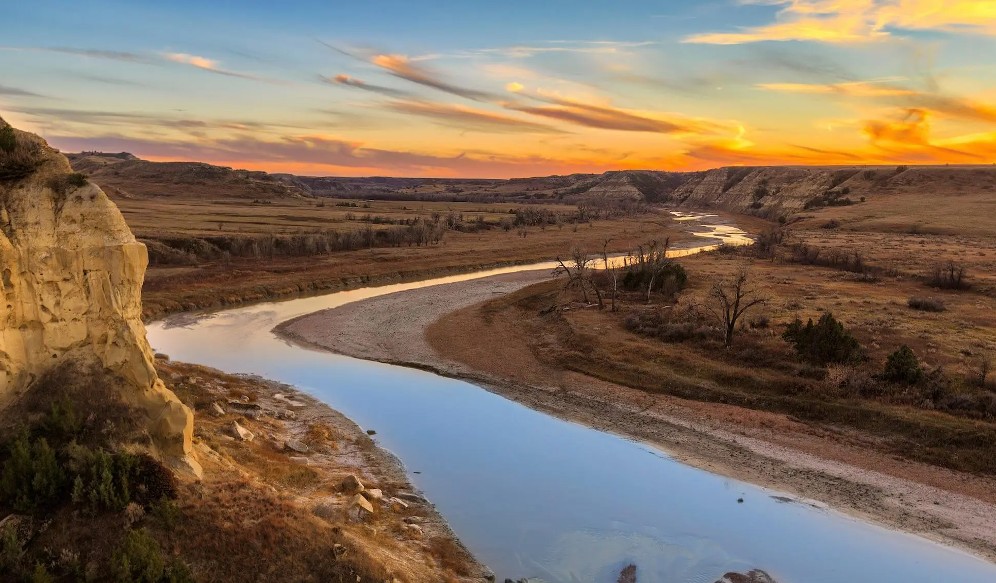 6 Minute Read
|
Published Oct 12 2023
|
Updated Nov 28 2023
Alcoholism, Drug Abuse, Mental Health, and Treatment in South Dakota
South Dakota Summary:
In South Dakota, nearly 9% of the state's residents are Native American or live on tribal reservations. Because of the high prevalence of alcoholism on these reservations, South Dakota sees instances of heavy drinking, binge drinking and drunk driving across the state. South Dakota also deals with other drug problems, such as prescription drug addiction and methamphetamine use.
Despite these concerns, there are multiple treatment centers, resources and services in South Dakota for residents struggling with alcoholism, drug addiction or co-occurring substance abuse and mental health issues. There are rehab facilities in larger cities like Sioux Falls, as well as treatment centers in rural parts of the state.
Quick South Dakota statistics:
South Dakota state population: 900,000

Number of people in South Dakota who abuse or are dependent on alcohol: 70,000

Number of people in South Dakota who abuse or are addicted to illicit drugs: 20,000

Commonly abused substances in South Dakota include alcohol, marijuana, prescription painkillers and methamphetamines
Alcoholism in South Dakota
South Dakota sees high instances of heavy drinking, drunk driving and alcoholism, especially among its Native American population. An estimated 2.5% of residents in South Dakota report driving after drinking too much, which is well above the national average. Nearly 20% of people in the state admit to engaging in binge drinking on a monthly basis.
In South Dakota, there are a number of treatment facilities that specialize in alcoholism and substance abuse.
One such treatment center is Tallgrass Recovery and Sober Living Home in Sioux Falls. This payment-assisted facility focuses on substance abuse and alcoholism recovery, offering a 30-day inpatient (residential) treatment program and a substance-free living environment. Tallgrass Recovery provides a 12-step approach to treatment and offers multiple holistic therapy options. This sober living home has a wildlife-centric addiction treatment program and the facility is situated on an expansive campus, complete with mountain views. Tallgrass Recover is open to men, women and young adults and accepts private health insurance.
Drug Abuse in South Dakota
Like many other states across the nation, South Dakota has witnessed an increase in prescription drug abuse and opioid addiction over the past several years. In South Dakota, methamphetamine use is also on the rise. In addition to opiates and stimulants, marijuana is one of the most commonly cited drugs among primary drug treatment admissions in South Dakota.
For those in need of treatment for drug abuse or addiction, there are multiple rehab facilities in South Dakota that offer comprehensive recovery programs.
Located in Rapid City, Lifeways is a treatment center that specializes in substance, drug and alcohol abuse. Lifeways has an outpatient program, in which someone who has completed an inpatient stay can continue their recovery and maintain sobriety. The facility also offers intervention services, including providing a trained intervention specialist who can help facilitate an intervention between an addict and their family members and loved ones. Those involved in an addiction recovery program at Lifeways have the option to participate in either individual or group therapy, which also includes support groups. Lifeways is open to men, women, young adults and children and accepts Medicaid, private health insurance and military health coverage. The facility also offers a sliding-fee payment scale and has other low-cost treatment payment options.
Mental Health in South Dakota
A mental health survey from 2013 revealed that an estimated 5.6% of residents in South Dakota suffer from depression, 7.4% suffer from anxiety, and 6% deal with post-traumatic stress disorder. For the state's Native American population, these instances of depression, anxiety and PTSD were significantly higher. Roughly 64% of residents report having access to all needed mental health care and services.
South Dakota has several resources and treatment options for residents dealing with mental health issues, such as major depression, anxiety disorders or bipolar disorder.
Situated in the small community of Winner, Southern Plains - Behavioral Health Services is a facility that provides treatment for both mental health conditions and co-occurring substance abuse and mental health problems. Many people who suffer from drug addiction or alcoholism may also deal with some type of mental or emotional issue. Southern Plains offers a variety of therapy modalities for patients, including Cognitive Behavioral Therapy (CBT), Dialectical Behavior Therapy (DBT), individual therapy, group therapy and couples counseling. The facility also provides Eating Disorder Treatment, which includes recovery programs for those suffering from anorexia, bulimia, binge eating or dysfunctional eating patterns. Southern Plains is open to adults, young adults and children and is a hearing-impaired-friendly facility. The treatment center accepts Medicaid, private health insurance and operates on a sliding fee scale.
Does Medicaid cover drug rehab in South Dakota?
There are treatment centers in South Dakota that accept Medicaid, which is a state-run health insurance program. While Medicaid may not cover the full cost of drug and alcohol rehab treatment, it can lessen the financial burden for South Dakota residents.
Due in part to the Mental Health Parity and Addiction Equity Act (MHPAEA), health insurance companies — including Medicaid — are prevented from providing less favorable coverage for mental health and substance abuse treatment. Medicaid must cover the basic conditions of drug and alcohol recovery.
To qualify for Medicaid, residents must be either a parent, pregnant, under the age of 19, an adult living within a certain income bracket, or have some form of disability. People who earn less than 133% of the federal poverty level are eligible for Medicaid.
South Dakota's Division of Behavioral Health provides substance abuse recovery and treatment services such as screens, assessments, early intervention, detoxification and outpatient and inpatient programs. In addition to accepting Medicaid, multiple rehab centers in South Dakota also offer sliding fee treatment payment options or have other low-cost treatment payment options.
What are some of the best rehab centers in South Dakota?
One top-rated rehab center in South Dakota is Keystone Treatment Center - Bowling Green Inn in Sioux Falls, which offers a comprehensive substance abuse recovery program. Keystone Treatment Center has both an inpatient and outpatient program and also provides 24-hour clinical care. The facility also provides medically-assisted detox and has a dedicated program for treating opioid addiction, which includes the abuse of illicit drugs like heroin, as well as prescription painkillers like Oxycodone, OxyContin, and Percocet. Keystone Treatment Center aims to provide high-quality treatment for chemical dependency, compulsive gambling and co-occurring addiction and mental health issues.
Another rehab center in the state that offers a comprehensive substance abuse treatment program is Carroll Institute - Outpatient in Sioux Falls. Founded in 1971, the Carroll Institute offers multiple outpatient programs, including a designated program for residents struggling with methamphetamine abuse. The facility is focused on the 12-step model for recovery and the adult outpatient treatment program encourages recovering addicts to examine their anger and grief issues, relationship problems, support systems and relapse triggers.
South Dakota: Looking Ahead
South Dakota is enacting several initiatives to combat substance abuse among its residents. In June 2017, the state received a $2 million federal grant to fight opioid abuse in South Dakota. These funds will be used for prevention services, expanding access to treatment and offering training for physicians, drug prescribers and healthcare providers. Additionally, some lawmakers in South Dakota are looking to pass a nationwide Supporting Families in Substance Abuse Treatment Act, which would allow federal foster care money to go towards children living with their parents in a residential, family-based treatment facility.
South Dakota residents can access help and support if they struggle with alcoholism, drug addiction or co-occurring substance abuse and mental health issues. There are multiple payment-assisted treatment programs in the state that accept low-income residents, regardless of financial need. The sooner someone seeks treatment, the better chance they have of making a full recovery from addiction.
Treatment Centers And Meetings in South Dakota
Local Rehabs in South Dakota