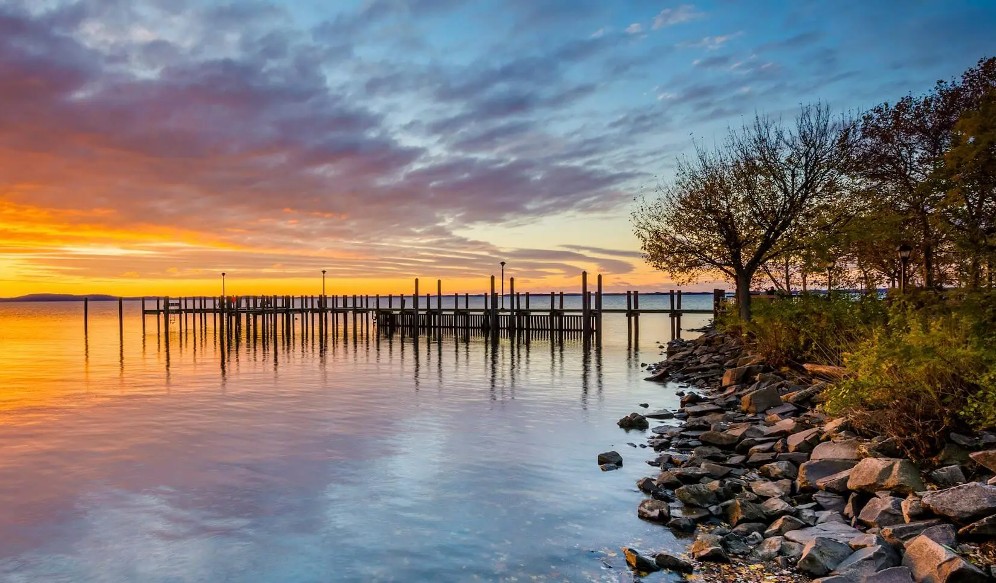 6 Minute Read
|
Published Oct 12 2023
|
Updated Nov 28 2023
Alcoholism, Drug Abuse, Mental Health, and Treatment in Maryland
Maryland Summary:
The state of Maryland faces a number of problems with respect to substance abuse and mental health issues. Binge drinking is on the rise, particularly among women. Maryland has also seen an influx of heroin use and the abuse of cocaine and marijuana. In addition, a large percentage of people in the state with a mental illness remain untreated.
However, Maryland also provides an array of options for those seeking a treatment center for substance abuse or mental health disorders. Luxury facilities located on Chesapeake Bay are well-regarded for both their locale and the quality of treatment they offer. Additionally, there are state-financed rehab centers that provide low-cost treatment options.
Quick Maryland statistics:
Maryland state population: 6 million
Over 3% of adult Maryland residents have a serious mental illness
An estimated 150,000 people in Maryland over the age of 12 abuse or are dependent on illegal drugs
Heroin addiction is on the rise in Maryland
Other commonly abused drugs include cocaine and marijuana
Alcoholism in Maryland
Binge drinking is an increasing problem in the state of Maryland. According to data from 2015, binge drinking has risen roughly 20% in Maryland, compared to 8.9% nationally from 2005 to 2012. The state's higher binge drinking rate is in part due to women, as binge drinking among women rose by 35% in Maryland in that same time period.
Maryland has both luxury treatment centers and payment-assisted rehab facilities for those seeking help with alcoholism.
Tranquility Woods Treatment Center in Pasadena, Maryland (between Baltimore and Annapolis) is luxury rehab facility that offers 30-, 60-, or 90-day treatment programs. This high-quality treatment center provides a holistic approach to recovery from alcoholism. The center offers acupuncture and massage therapy, in addition to traditional therapy methods like counseling and a 12-step program. Tranquility Woods also has animal therapy and Equine Therapy (EAT), which involves therapeutic interactions with horses. Bonding and caring for animals can be very healing for patients, particularly those who have experienced certain types of trauma.
Located in Baltimore, Mountain Manor - Outpatient is a payment-assisted rehab center that offers treatment for alcoholism and substance abuse. Mountain Manor also offers dual diagnosis/co-occurring disorders treatment, as many who suffer from alcoholism also have mental health issues like clinical depression, anxiety, bipolar disorder or schizophrenia. Mountain Manor has a designated program for young adults struggling with alcohol or drug abuse. The facility accepts Medicaid and also has other state-financed treatment payment options.
Drug Abuse in Maryland
In Maryland, heroin deaths are on the rise in an alarming fashion. In 2014, the number of heroin-related deaths was 25% higher than the previous year. Of the over 1,000 drug and alcohol-related intoxication deaths in Maryland in 2014, nearly 56% were attributed to heroin.
Maryland has a wide array of options for those seeking treatment for drug addiction or substance abuse. Ashley Addiction Treatment Center is a luxury rehab facility in Havre de Grace, situated at the head of Chesapeake Bay. Ashley Addiction offers medically-assisted detox and specializes in opioid addiction recovery. Opioid addiction includes abuse of illegal drugs like heroin, as well as abuse of prescription drugs like Oxycontin, Vicodin and Percocet. The Ashley Addiction Treatment Center is located on a scenic 147-acre campus, which allows patients to overcome addiction in a serene, calming environment surrounded by nature.
Community Behavioral Health is a payment-assisted treatment center in Cambridge, Maryland. The center uses a discounted/sliding fee scale to ensure that patients can receive the care they need, even if they have difficulty paying for services. Community Behavioral Health provides a variety of both inpatient and outpatient programs for residents with a chemical dependency. The facility is open to adults and young adults and focuses on helping patients overcome addiction and learning how to live their lives substance-free.
Mental Health in Maryland
According to data from 2014, an estimated 3.3% of adult residents in Maryland have a serious mental illness. Of those who suffer from any type of mental illness, the majority do not receive treatment. While Maryland has one of the lowest suicide rates in the nation, suicide is still the 11th leading cause of death in the state.
In Maryland, there are a number of treatment facilities that provide care and services for those struggling with a mental health disorder or issue.
Recovery Centers of America at Bracebridge Hall is a luxury facility in Earleville that specializes in both mental health and substance abuse treatment. The center provides 24-hour clinical care and offers traditional therapy methods along with Motivational Interviewing (MI), a goal-oriented clinical approach to therapy with a focus on behavioral change. Bracebridge Hall is located on a private 550-acre mansion estate on the Eastern shore of the Chesapeake Bay, providing high-quality treatment in a tranquil setting.
Located in the city of Aberdeen, Key Point Health Services is a payment-assisted treatment center that focuses on helping patients with mental health issues. The facility offers a family program and is open to adults, young adults and children ages five and up. Key Point Health Services accepts Medicaid, Medicare, health insurance plans and also has other low-cost treatment payment options.


What are some of the best drug rehab centers in Maryland?
Due to its coastal location, Maryland has the benefit of offering high-quality treatment in some of the most beautiful parts of the state, like Chesapeake Bay. In Maryland, there are a number of five-star rehab centers situated on expansive properties, which can provide patients with an opportunity to take a break from their surroundings to focus on recovery.
Located in Havre de Grace, Harbor of Grace Enhanced Recovery Center is a top-rated rehab facility that provides luxury accommodations for treatment of substance abuse or mental health issues. True to its name, Harbor of Grace is situated minutes from a boardwalk promenade on the edge of the bay, which allows patients a chance to walk along the shore, kayak or explore nature during the program's free periods.
Other well-regarded drug rehab centers in Maryland include Recovery Centers of America at Bracebridge Hall and Ashley Addiction Treatment Center, both of which are located on Chesapeake Bay.
Are there any free drug rehab centers in Maryland?
In the state of Maryland, there are a number of rehab centers that accept patients who have difficulty paying for treatment. Residents who are under a certain income level or who meet other requirements have the option to apply for Medicaid, a nationwide social health care program. Under the law as a health insurance provider, Medicaid must cover the basic treatment for drug and alcohol abuse recovery.
In addition to state-financed rehab facilities that accept Medicaid, Maryland has other options for those seeking a low-cost treatment center. Halfway houses or sober living communities often accept low-income patients and operate on a partial government-funded, partial patient-funded model. One such facility is Samaritan House in Annapolis, which is a halfway house open to adult men. Samaritan House residents must have completed medical detox prior to admission and the self-pay cost is currently $150 per week.
Maryland: Looking Ahead
Much is changing in Maryland with regard to substance abuse and mental health issues. The state is taking steps to crack down on the smuggling and trafficking of illegal drugs like cocaine and heroin. Maryland is also looking to address suicide deaths across the state. In 2015, the state passed Lauryn's Law, which requires school counselors to be educated on mental health issues like depression, substance abuse and youth suicide. Maryland has also created a statewide youth crisis hotline as a method for prevention and intervention.
In Maryland, there are a number of resources and options for those facing addiction or mental illness. Help is always available to those who need it. The state provides all types of services, including assistance for low-income residents.
Treatment Centers And Meetings in Maryland