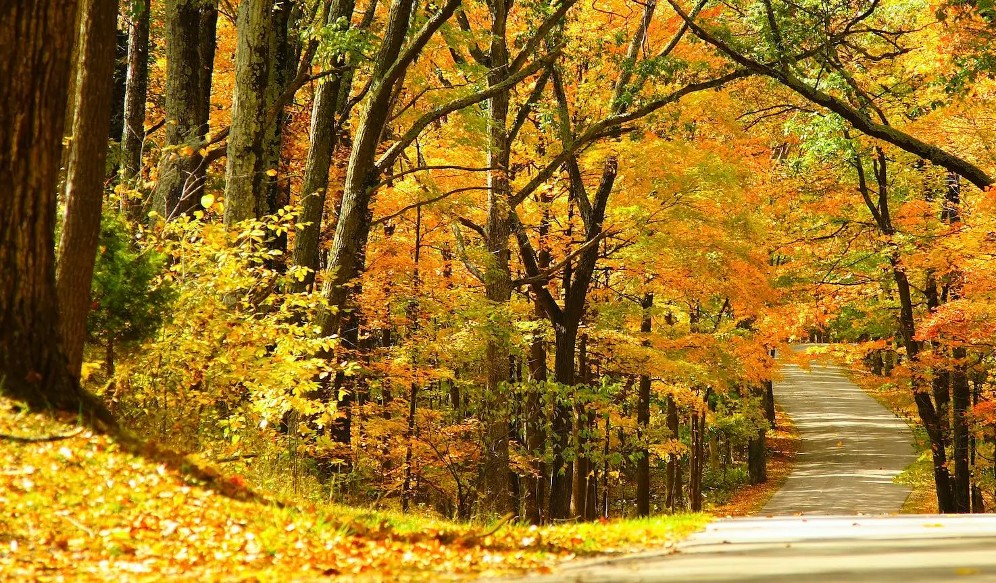 6 Minute Read
|
Published Oct 12 2023
|
Updated Nov 28 2023
Alcoholism, Drug Abuse, Mental Health, and Treatment in Indiana
Indiana Summary:
Indiana deals with a variety of drug abuse, alcohol and mental health issues. Heavy drinking among young people and college students is a major concern, as is the number of high school students who have tried methamphetamines. Over 13% of Indiana youths ages 18 to 25 have used prescription pain relievers in nonmedical ways in the past year. Suicide attempts and mental health access are also serious issues in Indiana.
However, Indiana has several treatment centers for residents struggling with addiction, substance abuse and mental health problems. There are luxury rehab centers in large cities like Indianapolis, as well as payment-assisted facilities located throughout the state.
Quick Indiana statistics:
Indiana state population: 6.6 million

An estimated 7% of people in Indiana abuse or are dependent on alcohol

Nearly 3% of Indiana residents abuse or are addicted to illicit drugs

Some of the most commonly abused substances in Indiana include alcohol, marijuana, cocaine, methamphetamine, heroin and prescription drugs
Alcoholism in Indiana
Rates of heavy drinking are slightly lower in Indiana than the national average. An estimated 5% of people in the state drink heavily and roughly 22% of residents engage in binge drinking. In Indiana, most admissions to substance abuse treatment centers are due to alcohol.
Indiana has a variety of rehab centers for alcohol abuse and alcoholism. Located in Indianapolis, Fairbanks is a luxury treatment center that specializes in alcoholism and substance abuse. Fairbanks is open to men, women and adolescents and is affiliated with Hope Academy, a public high school for students in recovery from alcohol and drug addiction. The facility offers 24-hour clinical care and has both an inpatient and outpatient program. Fairbanks aims to be a leader in the Midwest for treatment and recovery from chemical dependency.
Families First is a nonprofit, payment-assisted facility in Indianapolis. The rehab center is open to men, women and young adults and has a designated family program. Research has shown that addiction recovery is more successful and sustainable when family members and loved ones participate in substance abuse treatment. Families First also offers individual therapy, group therapy, and trauma therapy, as traumatic incidents are often one of the primary triggers and potential causes of addiction.
Drug Abuse in Indiana
Indiana sees its share of drug problems involving marijuana, cocaine, methamphetamine, heroin and prescription drug abuse. According to data from 2014, marijuana dependence was reported for 20% of treatment admissions. Admissions for cocaine dependence has increased significantly since the year 2000. In Indiana, prescription drug abusers seeking treatment are primarily female and white.
Indiana has both luxury and payment-assisted treatment options for drug abuse and addiction. Located in South Bend, Choices Recovery offers an inpatient treatment program and also specializes in opioid addiction treatment. Opioid abuse includes those suffering from addiction to illegal drugs like heroin, as well as prescription painkillers like oxycodone. Choices Recovery focuses on a holistic approach to addiction treatment and has a fully-equipped gym and other recreational activities for patients.
One payment-assisted rehab center in Indiana is Thirteen Step House, located in Fort Wayne. Thirteen Step House is a long-term treatment facility founded on the 12-Step model, wherein participants complete the first five steps of the program within the first six months and complete the final steps of program in the last 7-18 months of the recovery process. Thirteen Step House is open to adult men and adolescent males and also provides employment assistance for residents transitioning out of the rehab program.
Mental Health in Indiana
According to the Indiana Youth Institute, Indiana has the highest rate in the U.S. of teens who have considered suicide, and the second-highest rate of youths who have attempted suicide. Data from 2015 revealed that early 5% of adults in Indiana have dealt with a serious mental illness in the past year.
For residents seeking treatment for mental health issues and problems like major depression, anxiety disorders, bipolar disorder and schizophrenia, there are facilities that provide services and programs for these conditions in Indiana. One facility that specializes in mental health treatment is Centerstone of Indiana - Outpatient in Bedford. Centerstone is an outpatient program that is open to men, women, adolescents and children. The facility provides a full range of mental health services and also offers treatment for co-occurring mental health and substance abuse problems. Centerstone is one of the nation's largest not-for-profit mental health providers and accepts Medicaid, Medicare and military health insurance coverage.
Does Indiana Medicaid cover drug rehab?
Medicaid is a state-run, government-funded health insurance program required to cover the basic conditions of drug and alcohol dependency and recovery. Due in part to the Affordable Care Act, health insurance providers — including Medicaid — are prevented from providing less favorable coverage options for substance abuse disorders or mental health treatment.
Indiana's Medicaid program offers a list of rehabilitation options and services for residents seeking treatment for drug and alcohol abuse. Services include addiction counseling, behavioral health counseling and therapy, crisis intervention services, intensive outpatient treatment multiple mental health services. In order to qualify for Medicaid, Indiana residents must meet certain eligibility requirements or earn less than 133% of the federal poverty level.
To find out if a drug rehabilitation program in Indiana accepts Medicaid, residents can research treatment facilities in their local area and inquire about payment options for their inpatient and outpatient recovery programs. Residents can also contact their Indiana Medicaid health insurance provider for a list of payment-assisted rehab centers in their area.
How long is inpatient drug rehab in Indiana?
The length of drug rehab programs can vary depending upon the facility or treatment center. Typically, most inpatient (or residential) programs run 30, 60 or 90 days. There are several steps involved in the drug and alcohol rehabilitation process:
Stage 1: Detox — Detox is usually a three-day to two-week process that involves completely removing drugs and alcohol from the body. Medically-assisted detox is a proven way to overcome a chemical dependency and is often the first step in the addiction recovery process.
Stage 2: Rehab Therapy — While enrolled in an inpatient treatment program, many patients participate in several therapy methods and receive some sort of counseling. Therapy options can include Cognitive Behavioral Therapy (CBT), Dialectical Behavioral Therapy (DBT), individual therapy, group therapy or couples counseling. Many drug rehab centers now provide holistic therapy, which offers a well-rounded approach to addiction treatment and recovery focusing on the mind, body and spirit.
Stage 3: Extended Care — Following the completion of an inpatient program, some recovering addicts participate in an outpatient rehabilitation program or choose to transition to a sober living community or halfway house. Aftercare support involves making a sustainable plan for recovery, 12-Step meetings, family programs or counseling.
Indiana: Looking Ahead
Indiana is taking steps to combat its drug abuse, alcohol and mental health issues, particularly those that significantly impact young people. State officials are partnering with the Indiana Suicide Prevention Coalition to work toward the goal of zero suicides in the 10-24 age group by 2020. Indiana has also shifted its statewide suicide prevention efforts to focus on all youths, not just those with the most intense need for mental health services.
For Indiana residents seeking treatment for drug addiction, alcohol abuse or co-occurring mental health and substance abuse issues, help is available. Those with financial need have multiple payment-assisted rehab centers and treatment programs to choose from. Anyone struggling with drug and alcohol abuse should not hesitate to seek treatment and find the right addiction therapy and recovery options for them.
Treatment Centers And Meetings in Indiana