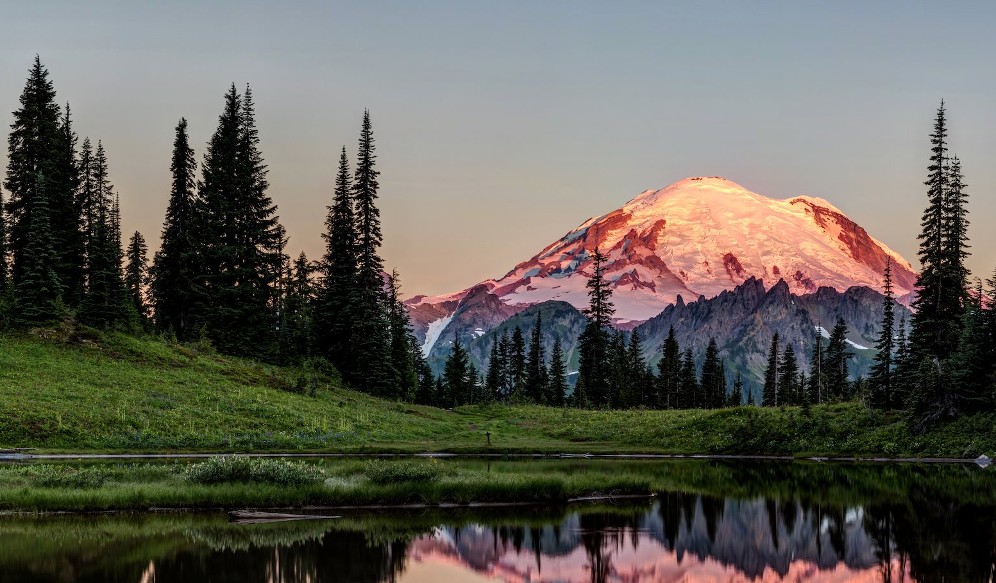 8 Minute Read
|
Published Oct 12 2023
|
Updated Nov 28 2023
Alcoholism, Drug Abuse, Mental Health, and Treatment in Washington
Washington Summary:
The landscape of Washington's drug and alcohol abuse problem has shifted significantly in recent years. Incidents of driving after marijuana use is on the rise, and the state has also seen more instances of people being admitted to rehab for opioid addiction. In Washington state, adequate services for mental illness is also a concern, as the number of people in need of mental health support often outweighs the resources and access available to them.
However, the state of Washington has a number of both luxury and payment-assisted treatment centers for those struggling with substance abuse, addiction or mental health disorders. There are state-funded facilities in metropolitan areas like Seattle, as well as high-quality rehab centers located along Washington's shoreline that provide ocean views and luxury accommodations for patients.
Quick Washington statistics:
Washington state population: 7 million

Over 20% of adults in Washington state meet the criteria for a mental health disorder

An estimated 3% of residents are dependent on illicit drugs

About 6% of Washington residents abuse or are dependent on alcohol

Commonly abused drugs in Washington include marijuana, cocaine, methamphetamines and prescription opioid drugs like Oxycontin
Alcoholism in Washington
In Washington, almost half a million people aged 12 or over are dependent on or have abused alcohol within the past year. Nearly 20% of residents enrolled in a substance abuse treatment programs in Washington seek help only for alcohol abuse. From 2012 to 2013, one-third of all traffic deaths in Washington state were caused by drunk driving.
In Washington, there are a number of treatment options for alcoholism, including both luxury rehab centers and payment-assisted facilities. Treatment Care Recovery in Spokane is a luxury rehab facility that specializes in alcohol addiction and substance abuse treatment. The center provides medically-assisted detox in a safe environment. It also offers Intervention Services for families and loved ones of addicts who need to stage an intervention. Treatment Care Recovery accepts both men and women and young adults.
For those in need of a payment-assisted treatment facility, Sea Mar Behavioral Health is a public rehab center in Tacoma that offers both inpatient and outpatient rehabilitation programs. Sea Mar Behavioral Health is focused on the 12-step model and also provides services to residents in 8 counties across western Washington. The facility accepts Medicaid, health insurance and military insurance coverage and also has other state-financed treatment payment options. In addition to its other programs, Sea Mar Behavioral Health has a dedicated program for postpartum women and special programs for patients with HIV or AIDS.
Drug Abuse in Washington
In 2012, Washington legalized the sale of recreational marijuana. However, marijuana use and abuse is still a serious problem across the state and is in some ways tied to the use of other substances like methamphetamines. Roughly one-third of all drug treatment admissions in the state are for marijuana. Approximately 33% of alcohol abusers and 28% of methamphetamine users cite marijuana as their second drug of choice. Other commonly abused drugs in Washington include heroin, prescription painkillers, cocaine and methamphetamine.
There are a plethora of luxury and state-funded rehab facilities for substance abuse treatment in the state of Washington.
Rites of Passage Ranch is a luxury treatment center located in Shelton (the westernmost city on Puget Sound) that primarily treats teenagers and young adults with drug, alcohol or mental health issues. With a staff-to-student ratio of 3:1, the facility provides therapeutic treatment in a clinical setting and also offers wilderness treks in the Olympic and Cascade National Parks with rock climbing and sea kayaking adventure trips. The Rites of Passage Ranch has both 3- and 6-month extended-stay continuing care programs.
Located in Seattle, Harborview Medical Center - Addictions is a payment-assisted rehab facility that treats both drug and alcohol addiction, including opiate addiction treatment. Opiate addiction rehab centers specialize in treating patients struggling with addiction to illegal drugs like heroin, as well as prescription opioids like Oxycodone, Percocet and Vicodin. Harborview Medical Center is part of the University of Washington Medicine Psychiatry network and accepts Medicaid, Medicare, health insurance plans and other treatment financing options.
Mental Health in Washington
According to a study analyzing data from 2010 to 2011, an estimated 24% of Washington adults met criteria indicating a mental health disorder. This makes Washington the third-highest rated of all states in the U.S. when it comes to mental health disorders. Roughly 7% of adults in Washington meet the criteria for a serious mental illness, the second-highest rate in the nation. Reports also show that Washington often lags behind other states in terms of access to care for mental health patients.
However, Washington does provide multiple treatment options for those struggling with mental health problems or co-occurring substance abuse issues. Located in the northern Seattle suburb of Edmonds, The Center - A Place of Hope is a luxury treatment facility that specializes in both mental health disorders and substance abuse. A Place of Hope is also a leading treatment center for those suffering from eating disorders like anorexia nervosa, bulimia nervosa, binge eating, and harmful diet and exercise habits. The facility's dedicated staff includes therapists, psychiatrists, specialists, nutritionists, massage therapists and spiritual counselors. A Place of Hope also has a world-class fitness center and luxury condominium-style apartments.
Discovery Behavioral Healthcare is a nonprofit, payment-assisted facility that specializes in treatment for mental health issues and disorders. Located in the picturesque seaside community of Port Townsend, Discovery Behavioral seeks to provide individuals and families with a wide variety of prevention, intervention and treatment services. The facility's mission is to offer holistic mental health treatment to residents, regardless of their ability to pay. Discovery Behavioral is open to men and women, young adults and children and accepts both Medicaid and Medicare.
Are there any no-cost (free) drug rehab centers in Washington state?
In Washington, there are multiple options for those struggling with drug addiction who need to find a free or low-cost rehab center. If someone does have health insurance or is covered by Medicaid or Medicare, they can contact their insurance provider for a list of treatment facilities in their local area that offer full or partial coverage for rehab.
The Salvation Army - Adult Rehabilitation Center in Seattle has no-fee programs to help people overcome alcohol and drug dependence. The center provides work therapy, group and individual counseling, spiritual direction and life skills development to help addicts restore their health and stability and find gainful employment after rehab.
In addition to Christian or religious-affiliated programs throughout the state that offer low-cost or fully funded addiction treatment, the Washington State Department of Social and Health Services provides funding for substance abuse treatment to people enrolled in Medicaid. From 2013 to 2015, the state's programs treated more than 80,000 adults and youths across Washington. The state also has a 24-hour Washington Recovery Help Line. Those struggling with issues related to mental health, substance abuse and gambling addiction can call 1-866-789-1511 to receive support or get referred to a detox center, treatment facility or recovery support group in their area.
Does Medicaid cover drug rehab in Washington state?
Medicaid is a national social health care program for individuals and families who meet certain requirements for eligibility. To qualify for Medicaid, one must either be under the age of 19, pregnant or an adult with a designated low-income status. Residents who earn less than 133% of the federal poverty level are eligible to receive Medicaid benefits.
As an insurance provider, Medicaid is required to cover the basic conditions of drug and alcohol dependence treatment and recovery. The state of Washington provides different types of Medicaid-funded treatment for substance abuse. Residents can contact Washington State's Behavioral Health Organization for a list of treatment providers in their area. There are also treatment programs for opiate misuse that accept Medicaid and state-funded services for pregnant and parenting women and their children. The Washington State Department of Social and Health Services' website has a wealth of information and resources for Medicaid-eligible and state-financed substance abuse treatment options throughout the state.
Washington: Looking Ahead
Due to the state legalizing recreational marijuana in 2012, Washington has seen many changes in the use of both marijuana and other drugs in the last five years. Washington is concerned about the proliferation of synthetic marijuana products, which can have a toxic and dangerous effect on the body. Heroin, methamphetamines and prescription drug abuse continue to be huge issues in Washington. However, state officials are making diligent efforts to combat drug smuggling and trafficking from places like Mexico, and to provide the right care to those who require it.
While the state of Washington is in need of more resources for those suffering from mental health problems, government agencies do provide a number of funded programs for residents struggling with addiction or co-occurring mental health issues. Washington has established a 24-hour crisis hotline for residents seeking help for substance abuse, mental illness or gambling addiction, and there are many different state-financed treatment centers located throughout the state.
Due to the serenity and beauty of places like Puget Sound, the state of Washington can also be a place for those desiring treatment in a serene, calming nature environment. Help is ready and available to those struggling with addiction or mental health issues.
Treatment Centers And Meetings in Washington
Local Rehabs in Washington