AA and NA Meetings in Southbridge, Massachusetts: A Beacon of Hope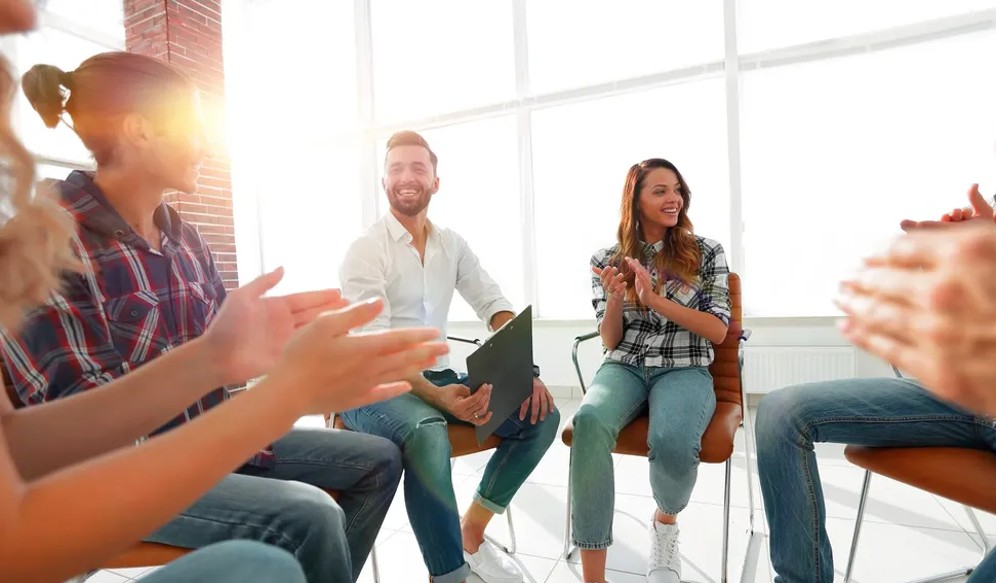 2 Minute Read
|
Published Oct 12 2023
|
Updated Nov 10 2023
Southbridge, Massachusetts, a small town located just an hour west of Boston, may not immediately come to mind when thinking about substance abuse and addiction. However, like many other communities, Southbridge has been affected by the ongoing opioid epidemic, with a rising number of individuals struggling with addiction.

Fortunately, Southbridge has resources available for those seeking support and recovery. One such resource is the Alcoholics Anonymous (AA) and Narcotics Anonymous (NA) meetings held in the area.

AA and NA are fellowships aimed at helping individuals achieve and maintain sobriety from alcohol and drugs respectively. They offer a safe, non-judgmental space for individuals to share their experiences, struggles, and successes with others who have faced similar challenges. These meetings also provide support, guidance, and accountability to those on the path to recovery.

In Southbridge alone, there are over a dozen AA and NA meetings held each week, with varying meeting types and times to accommodate different schedules. These meetings are held in various locations, including churches, community centers, and other public spaces. They are open to anyone who has a desire to stop drinking or using drugs, regardless of age, race, gender, or background.

According to the National Survey on Drug Use and Health, approximately 6.5% of adults in Massachusetts reported heavy alcohol use in the past month, while 3.7% reported illicit drug use. In Southbridge, the prevalence of substance abuse is even higher, with around 8.6% of residents reporting heavy alcohol use and 5.1% reporting illicit drug use.

AA and NA meetings provide a crucial support system for those struggling with addiction in Southbridge. They offer not only a sense of community and understanding but also practical tools and strategies for maintaining sobriety. Studies have shown that attending regular meetings can significantly improve an individual's chances of achieving long-term recovery.

If you or a loved one are struggling with addiction in Southbridge, know that you are not alone. AA and NA meetings are readily available in the community and can be a valuable resource on your journey to recovery. Whether you are just beginning your recovery or have been sober for years, these meetings offer a safe and welcoming space to continue growing and learning from others.

In conclusion, while Southbridge may be a small town, it is not immune to the widespread issue of addiction. However, with the dedication and support of the AA and NA meetings held in the area, individuals can find hope, healing, and a path to long-lasting recovery.
Find AA and NA Meetings in Southbridge, Massachusetts
Find AA meetings in Southbridge, Massachusetts to help you on your road to recovery. Our comprehensive directory of AA meetings in Southbridge, Massachusetts includes open, closed, speaker, and other specialized meetings, all of which are designed to help you get sober and remain sober.
Time
Meeting Name
Group Name
Address
Meeting Type
Southbridge 12 Step
663 Main Street, Southbridge, MA, 01550
Recovery Southbridge
663 Main Street, Southbridge, MA, 01550
Southbridge Original
663 Main Street, Southbridge, MA, 01550
Holy Trinity Sundays at 7 00 PM
Holy Trinity Sundays at 7 00 PM
446 Hamilton Street, Southbridge, MA, 01550
As Bill Sees It Southbridge
As Bill Sees It Southbridge
663 Main Street, Southbridge, MA, 01550
New Beginnings Southbridge
New Beginnings Southbridge
663 Main Street, Southbridge, MA, 01550
Addiction Treatment in Southbridge