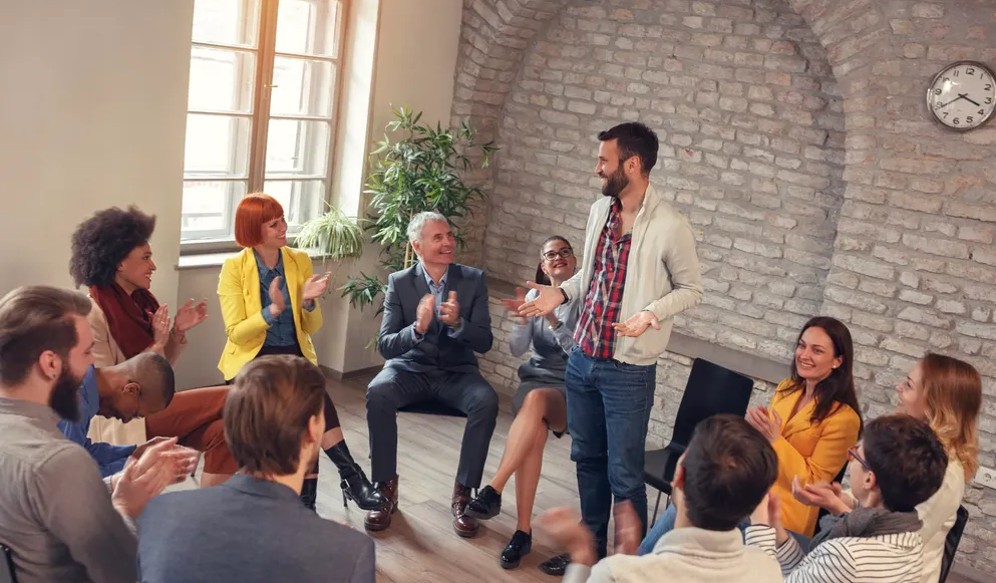 2 Minute Read
|
Published Oct 12 2023
|
Updated Nov 10 2023
Gladstone, Oregon is a small but tight-knit community that is unfortunately not immune to issues surrounding addiction. In fact, statistics from the Oregon Health Authority show that the rate of alcohol-related deaths in Clackamas County, where Gladstone is located, is higher than the statewide average.

In the midst of this ongoing struggle, the Gladstone community has been supported by the presence of Alcoholics Anonymous (AA) and Narcotics Anonymous (NA) meetings. These meetings offer a safe and welcoming space for individuals struggling with addiction to gather, share their experiences, and support each other on their journey towards recovery.

In Gladstone alone, there are multiple AA and NA meetings held every week. These meetings cater to people with different backgrounds and addictions, allowing for a diverse and inclusive community to form. The availability of such meetings is vital, as it provides a support system for those battling addiction in Gladstone.

AA and NA meetings are not only beneficial for individuals struggling with addiction, but also for their families and friends. These meetings provide an opportunity for loved ones to learn more about addiction and to better understand how they can support their loved one's recovery.

Moreover, AA and NA meetings play a crucial role in reducing the stigma surrounding addiction. By openly discussing their experiences and supporting each other, individuals in these meetings are breaking the misconception that addiction is a moral failing rather than a disease that requires support and treatment.

In addition to the regular meetings, these groups often organize events and social gatherings, creating a sense of community and solidarity among members. This further helps individuals feel less isolated in their struggles and motivates them to continue their journey towards sobriety.

It is heartening to see the positive impact AA and NA meetings have had on the Gladstone community. These meetings serve as a reminder that recovery is possible and that no one has to face addiction alone. As a community, we must continue to support and encourage these meetings and the individuals who attend them in any way we can. Together, we can make a difference in the lives of those affected by addiction in Gladstone.
Find AA and NA Meetings in Gladstone, Oregon
Find AA meetings in Gladstone, Oregon to help you on your road to recovery. Our comprehensive directory of AA meetings in Gladstone, Oregon includes open, closed, speaker, and other specialized meetings, all of which are designed to help you get sober and remain sober.
Time
Meeting Name
Group Name
Address
Meeting Type
The Other Bar
725 Portland Avenue, Gladstone, OR, 97027
Gladstone Group
305 East Dartmouth Street, Gladstone, OR, 97027
Addiction Treatment in Gladstone