A Beacon of Recovery: AA and NA Meetings in Quincy, Massachusetts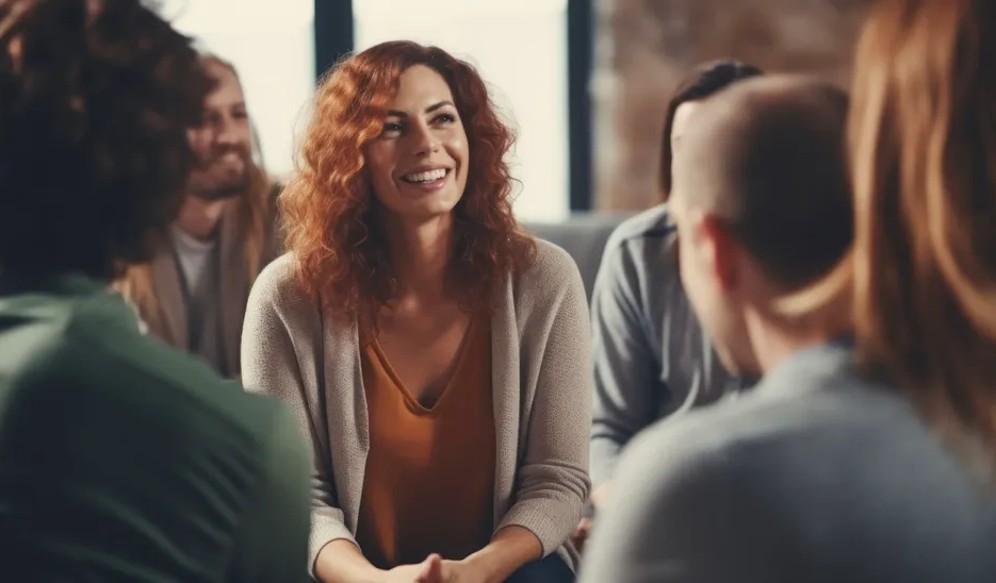 2 Minute Read
|
Published Oct 12 2023
|
Updated Nov 10 2023
In Quincy, MA, recovering addicts and alcoholics have access to a wide range of support and resources to aid them in their journey towards sobriety. One of the most effective forms of support for those struggling with addiction is through attending Alcoholics Anonymous (AA) and Narcotics Anonymous (NA) meetings.

According to local statistics, substance abuse is a pervasive issue in Quincy, with 29% of adult residents reporting heavy drinking, and opioids accounting for over 50% of fatal overdoses in the city in recent years. This highlights the urgent need for support and solutions for individuals struggling with addiction.

Fortunately, Quincy has a strong community of AA and NA meetings, providing a safe and supportive environment for individuals to share their experiences, listen to others, and learn healthy coping mechanisms. These meetings are open to anyone seeking help, regardless of their background or stage of recovery.

AA meetings in Quincy offer a 12-step program that focuses on complete abstinence from alcohol and encourages individuals to cultivate spirituality and personal responsibility. The program has a proven track record of success, with a recent survey showing that 70% of AA members achieved long-term abstinence.

NA meetings also follow a similar 12-step program but with a focus on abstinence from drugs. The program emphasizes taking personal responsibility, addressing underlying issues, and building a support system to maintain sobriety. In Quincy, NA meetings have seen a significant increase in attendance in recent years, indicating the growing demand for support in the community.

Moreover, these meetings not only provide emotional support but also offer practical resources and connections to other local recovery services. This support system is crucial for individuals to make a successful transition back into society and maintain sobriety.

In conclusion, AA and NA meetings in Quincy, MA, are an essential part of the recovery journey for those struggling with addiction. They provide a sense of community, support, and valuable tools to help individuals achieve long-term sobriety. With the rising rates of substance abuse in the city, these meetings are a vital resource for individuals seeking help to overcome addiction.
Find AA and NA Meetings in Quincy, Massachusetts
Find AA meetings in Quincy, Massachusetts to help you on your road to recovery. Our comprehensive directory of AA meetings in Quincy, Massachusetts includes open, closed, speaker, and other specialized meetings, all of which are designed to help you get sober and remain sober.
Time
Meeting Name
Group Name
Address
Meeting Type
Fort Sq 11th Step
16 Pleasant Street, Quincy, MA, 02169
First Steps Quincy
40 Beale Street, Quincy, MA, 02169
At Everybodys Hybrid
5 Hollis Avenue, Quincy, MA, 02169
At Wake Up
444 Washington Street, Quincy, MA, 02169
Reality Quincy
40 Beale Street, Quincy, MA, 02169
Its Great to be Sober
Its Great to be SoberIts Great to be Sober
444 Washington Street, Quincy, MA, 02169
Its In The Book Quincy
85 Quincy Avenue, Quincy, MA, 02169
Sunday Too
48 Winthrop Avenue, Quincy, MA, 02169
Miracles on Saturday
523 Hancock Street, Quincy, MA, 02169
Womens Acceptance Quincy
1193 Sea Street, Quincy, MA, 02169
Fort Sq 11th Step
16 Pleasant Street, Quincy, MA, 02169
Milton Womens Solution
610 Adams Street, Quincy, MA, 02169
We Are Not Saints Quincy
40 Beale Street, Quincy, MA, 02169
All In Quincy
550 Washington Street, Quincy, MA, 02169
At 373 Hybrid
Merrymount Road, Quincy, MA, 02169
Living Room Quincy
40 Beale Street, Quincy, MA, 02169
Welcome Home Quincy
48 Winthrop Avenue, Quincy, MA, 02169
Big Book Quincy Avenue
85 Quincy Avenue, Quincy, MA, 02169
Serenity Quincy
308 West Squantum Street, Quincy, MA, 02169
Living Sober Quincy
85 Quincy Avenue, Quincy, MA, 02169
Searching and Fearless
40 Beale Street, Quincy, MA, 02169
Quincy Young People BBSS
85 Quincy Avenue, Quincy, MA, 02169
Faxon
136 Rawson Road, Quincy, MA, 02169
Walk The Talk Quincy
444 Washington Street, Quincy, MA, 02169
Fresh Start Beginners
523 Hancock Street, Quincy, MA, 02169
Savin Hill
40 Beale Street, Quincy, MA, 02169
Fresh Start Quincy
523 Hancock Street, Quincy, MA, 02169
S Shore Step
40 Beale Street, Quincy, MA, 02169
Stepping Forward
227 Sea Street, Quincy, MA, 02169
Big Book Hancock Street Quincy
Big Book Hancock Street Quincy
523 Hancock Street, Quincy, MA, 02169
Stepping Out Quincy
523 Hancock Street, Quincy, MA, 02169
Way of Life Quincy
550 Washington Street, Quincy, MA, 02169
Club 164
40 Beale Street, Quincy, MA, 02169
Recovery Quincy
48 Winthrop Avenue, Quincy, MA, 02169
Point
444 Washington Street, Quincy, MA, 02169
Snug Harbor
40 Darrow Street, Quincy, MA, 02169
Dysart
10 Dysart Street, Quincy, MA, 02169
South Shore
40 Beale Street, Quincy, MA, 02169
Good Shepherd Quincy
308 West Squantum Street, Quincy, MA, 02169
Monday Night Quincy
16 Pleasant Street, Quincy, MA, 02169
Quincy 3 19
254 Quarry Street, Quincy, MA, 02169
Addiction Treatment in Quincy