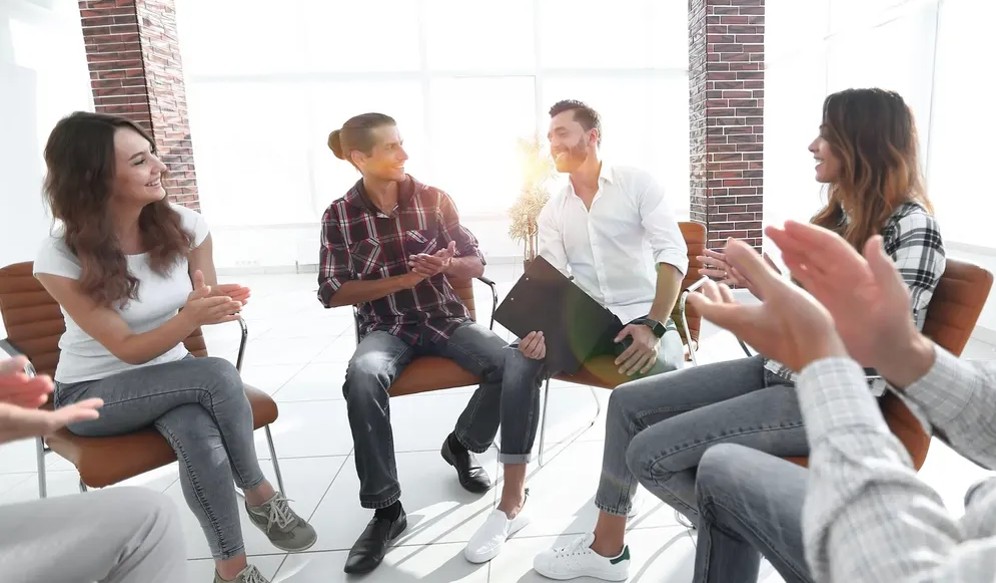 2 Minute Read
|
Published Oct 12 2023
|
Updated Oct 12 2023
Joelton, known for its vibrant arts and culture, also stands as a pillar of support for those combating addiction. Alcoholics Anonymous (AA) and Narcotics Anonymous (NA) have made a significant imprint in the city, assisting countless individuals on their path to recovery.


Joelton's Support: AA and NA meetings:
Diverse Offerings: The city hosts a myriad of AA and NA meetings. From daily sessions to special interest groups catering to demographics like the LGBTQ+ community or women, there's something for everyone.

Accessibility: With online directories and dedicated hotlines, individuals can quickly locate daily or weekly meetings.

Open vs. Closed: Open meetings are for everyone, including observers, while closed ones cater only to those identifying with an addiction.

The extensive AA and NA presence in Joelton, with over 1 meetings, has been instrumental in countless recovery journeys, fostering community and mutual support.

For many, these meetings are central to their recovery, providing shared experiences, support, and a sense of community.

In summary, Joelton's AA and NA meetings are vital lifelines for many, offering hope and a structured path toward healing.
Find AA and NA Meetings in Joelton, Tennessee
Find NA meetings in Joelton, Tennessee to help you on your road to recovery. Our comprehensive directory of NA meetings in Joelton, Tennessee includes open, closed, speaker, and other specialized meetings, all of which are designed to help you get sober and remain sober.
Treatment Centers
Meetings
Time
Meeting Name
Address
Notes
Joelton Church of Christ
3541 Old Clarksville Pike, Joelton, TN, 37080
Joelton Recovery Group Non-Smoking, Discussion/Participation