Every year, around 2 million people in the United States abuse opioids, medicines that are often used to treat pain. Many people who end up abusing these drugs never set out to do so in the first place. Instead, people end up becoming addicted because their bodies get used to the painkillers that they are taking under a doctor's orders. One of the most commonly abused opioids that prompt people to seek addiction recovery treatment is fentanyl.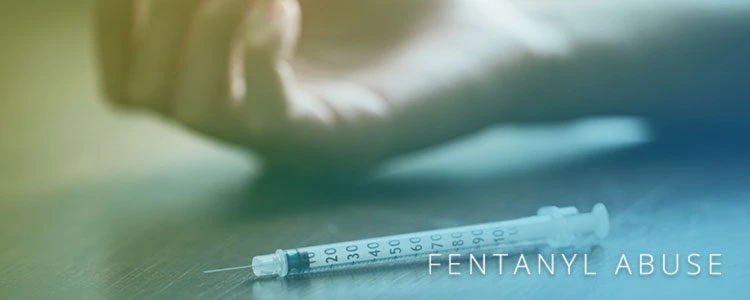 2 Minute Read
|
Published Jul 28 2023
|
Updated Oct 10 2023
If you are addicted to fentanyl, the addiction may not be your fault. But regardless of the origin of your fentanyl abuse, it is vital that you get professional treatment if you are addicted. The first step is recognizing the signs of fentanyl drug abuse. Should you display any of these signs, fill out our contact form and we can help you get safe fentanyl addiction treatment.
Signs That You're Abusing Fentanyl
The signs of fentanyl abuse are not all that different from the signs of abuse related to other drugs, and you can be an abuser whether you use a fentanyl patch, have received fentanyl injections, or take the drug another way. The key signs of fentanyl patch abuse include:
Frequent money problems related to spending all of your income on the drug
Inability to make it through a day without taking fentanyl
Inability to stop thinking about fentanyl and how you will get your next dose of the drug
Physical symptoms such as itching, dry mouth, constipation, headaches, and nausea
Psychological symptoms such as hallucinations and depression
Getting Help
It is difficult to get sober on your own when you have been engaging in fentanyl drug abuse. You will have greater odds of success if you enroll in one of the many traditional or alternative rehab programs that specialize in fentanyl abuse. These programs have developed reliable methods of treating fentanyl patch abuse for those who are addicted to the fentanyl patch as well as treatment for those who abuse other forms of fentanyl. The best fentanyl drug abuse program for you may not be the same one that's right for someone else, so it is important to speak with someone who can help match you to the best treatment option for your needs.
At BetterAddictionCare, we can put you in touch with a program specializing in treating fentanyl abuse near you. Our addiction counseling and recovery network is cost-effective, and we can work with your private insurance to make your fentanyl drug abuse treatment affordable for you. Contact us today for a fully confidential interview with one of our client care specialists. The sooner you start healing, the sooner you will benefit from the individualized option that is best for your needs.
UP NEXT
Part of Fentanyl Treatment