Why is Heroin So Addictive?
Heroin is a dangerous substance that can lead to disease or even death. But despite the risks, millions of people use this drug around the world. Those who suffer from heroin addiction or who know someone who does might find themselves asking "Why is heroin so addictive?" The answer to this question came in 1972 after years of studies.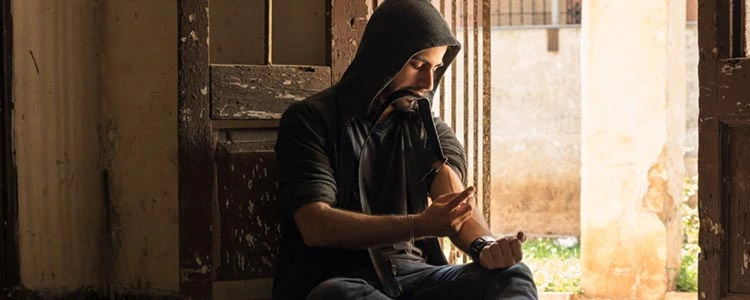 2 Minute Read
|
Published Jul 30 2023
|
Updated Nov 03 2023
Scientists at Johns Hopkins University discovered that the neurons in the human brain have receptors for opiate-based drugs such as heroin. Further research uncovered the fact that morphine, an opiate drug, is very close in chemical structure to endorphins, chemicals that are found in the brain. Endorphins cause good feelings and a sense of euphoria. Endorphins can also serve as a natural analgesic, which means that they relieve pain. Naturally, humans seek pleasure, and the active chemical in heroin and other opiates mimics endorphins, exciting the endorphin receptors in the brain and causing euphoria. However, with prolonged use of opiates, the body develops a tolerance, meaning that you need to take more of the drug in order to achieve the same level of pleasure. This pursuit of artificially induced euphoric highs and the body's increasing tolerance of the drug are what lead to addiction.
When a person asks, "Why is heroin so addictive?" their next question is likely to be about treating the addiction and where they can go. The short answer is that it's not easy to beat heroin addiction, but we can help you find the right treatment option for your needs.
If you have a friend or loved one who struggles with heroin dependency, it's important that they get help now, and BetterAddictionCare helps heroin users start healing right away by finding rehab centers in our nationwide recovery network that offer immediate admissions. Our clients will enjoy complete confidentiality when they seek addiction counseling as well as a safe and comfortable environment. We can match you with long-term or 30-day rehab options on an inpatient or outpatient basis, depending on which addiction treatment programs are best for your individual situation. Furthermore, we'll help you find recovery programs that accept your private insurance and are near you.
BetterAddictionCare provides hope for heroin addicts who want to get sober and kick the habit for good. The accredited addiction recovery centers in our network employ highly trained professionals who develop individualized programs to help addicts beat their heroin habit. If you or someone you know suffers from heroin dependency, don't hesitate: Speak with a counselor right away. You can give us a call or fill out our contact form and have someone contact you.
UP NEXT
Part of Heroin Treatment