Withdrawing from any drug can be difficult for the average substance abuser. Removing phencyclidine (PCP) from addicts' bodies and their daily routines, however, can be especially challenging considering its serious side effects and its ability to compromise important physiology, like the central nervous system. While weaning off of the drug can be an intricate process, a successful recovery is possible after carefully managing the withdrawal symptoms of PCP. The addiction recovery professionals in Better Addiction Care's nationwide network provide cutting-edge treatment to ensure a safe and comfortable withdrawal process for even the most dependent of substance abusers. Call today to find the right program for you or the addict in your life so that PCP addiction can soon become a distant memory.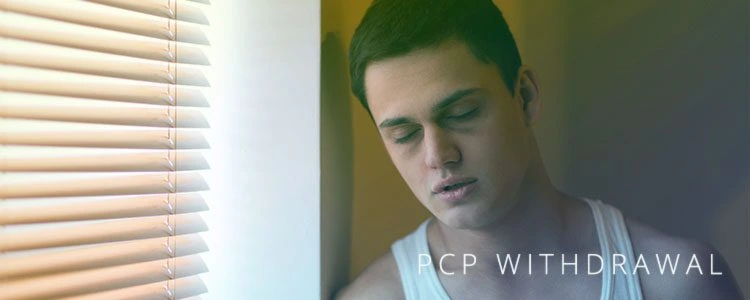 2 Minute Read
|
Published Aug 02 2023
|
Updated Oct 11 2023
The toxicity of PCP and its dangerous side effects make for a potentially challenging detox process that can require highly trained doctors and medical specialists to carefully monitor addicts' progression. Some of the first PCP withdrawal symptoms experienced can be chills and diarrhea. Much like with other addictive drugs, withdrawal from PCP can cause anxiety, weight loss, confusion, and memory problems. PCP abuse can also result in more serious withdrawal symptoms like decreased reflexes, speech problems, seizures, coma, and even death. If it's deemed necessary, doctors may prescribe benzodiazepine drugs to make patients as comfortable as possible as they detox and start healing.
Those addicted to the substance may also experience withdrawal symptoms of PCP that are classified as psychological, like impulsiveness, depression, and suicidal thoughts. Serious psychological disturbances, like psychosis, delusions, and hallucinations, can present as a result of having stopped PCP usage and may be quelled with antipsychotic medications. Many times, surprising withdrawal symptoms of PCP can inspire fear in addicts, which can complicate attempts at ridding the system of the drug. The doctors and specialists in our nationwide recovery network develop customized care plans after assessing patients so that each withdrawal symptom experienced can be met with appropriate and safe treatment.
PCP withdrawal symptoms can also be long-lasting. It's not uncommon for withdrawal symptoms to continue for up to a year after the last dose of the drug, which is why having access to great after-treatment support services can be essential to recovery. Immediate admission into an inpatient addiction recovery facility can be the most practical choice for individuals with long or intense dependencies, as these programs provide regular addiction counseling services and continued support. The alternative rehab programs found in our nationwide network are some of the top addiction programs in the country. Call today to speak with a counselor familiar with your private insurance policy and find a program that is accepting new patients so you can get help now and start living the rest of your life PCP-free.
UP NEXT
Part of PCP Treatment