Prescription Drug Addiction
In 1995, pharmaceutical company Purdue submitted an application for a new drug to the FDA. The drug was called OxyContin, and it was an immediate-release form of the opioid oxycodone that Purdue claimed could help treat chronic pain. Studies found that the drug was effective, and one year later it debuted in the marketplace.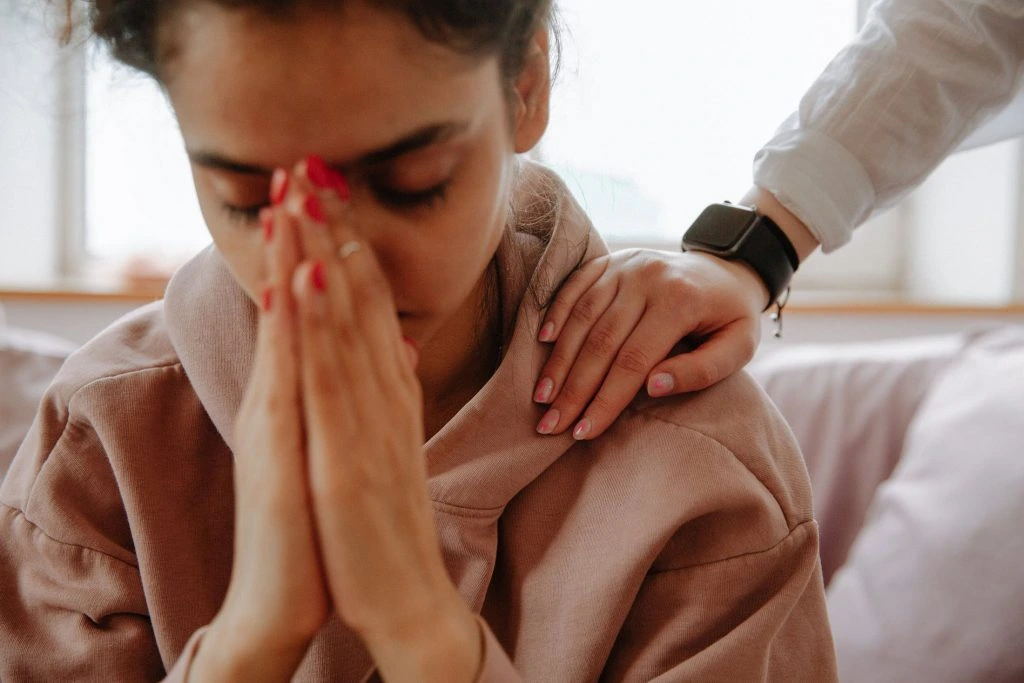 5 Minute Read
|
Published Aug 02 2023
|
Updated Oct 10 2023
Purdue ran an aggressive campaign for OxyContin, conducting educational conferences in cities across the country to promote their new drug. Prescription rates soared, and so did Purdue's profits; Purdue's sales grew from $48 million in 1996 to almost $1.1 billion in 2000.1 And at the heart of this massive success was a promise: That OxyContin was safe, effective, and non-addictive. Prescription drug addiction has skyrocketed since OxyContin's FDA approval — so much so that prescription drugs are the fifth-most common type of substance misuse.2
If you or someone you love is struggling with addiction, please know that you're not alone. In fact, millions of Americans are in your place! Prescription drug addiction treatment is available across the country, and Better Addiction Care is here to help you get the help you need. Call us today for help.
What are Prescription Drugs?
The term "prescription drugs" refers to any substance that is prescribed by a doctor for the cure, treatment, or prevention of a disease. But unlike over-the-counter (OTC) drugs, which people can buy at their discretion in a grocery store, individuals can only get prescription drugs legally with their doctor's approval.
Most misused prescription drugs fall into one of three categories:
Stimulants: Drugs like Ritalin and Adderall are prescribed to treat ADHD and similar conditions.
Depressants: These include barbiturates and benzodiazepines, and they're typically prescribed to treat anxiety or sleep disorders.
Opioids: These include oxycodone, fentanyl, morphine, and more, and they're prescribed to treat pain.3
Prescription Drug Addiction Statistics
Doctors prescribe drugs to their patients because they want to help treat an illness or manage symptoms. They write these prescriptions with good intent, and there are people who use prescription drugs without becoming dependent. However, there is no denying that prescription drugs — particularly opioids — carry a severe risk for addiction.
These days, prescription drug addiction is widely considered a public health crisis. People across the country are bearing witness to the devastating effects of this disease, from widespread misuse (10.1 million Americans misused prescription opioids in 2019) to heartbreaking overdoses (over 70,000 lives lost in 2019).4 The prescription drug addiction crisis has even contributed to a rise in illicit substance use; research shows that 80 percent of people who use heroin started using after becoming dependent on prescription opioids.5
But despite these harrowing statistics, there is reason to believe that recovery is possible. The Department of Health and Human Services reports that there are over 14,000 prescription drug rehab facilities in the U.S., and their treatment and support can help countless people change their lives and overcome addiction.6
At Better Addiction Care, we want to help you make that change and take the first steps toward recovery. When you call our hotline, you'll get compassion, understanding, and — most importantly — knowledge about the prescription drug addiction treatment that can make a difference in your life.
Common Prescription Drugs That Are Abused
Addiction to any drug leads a person to lose sight of their priorities. The prescription medication begins to be the most important thing in life, creating strains on both personal and professional relationships. Common culprits in a prescription drug addiction include medications like:
Ambien (zolpidem)
Codeine
Methadone
Demerol
Percocet
Hydrocodone/Vicodin
How to Get Help for Prescription Drug Abuse
It is important to get help for prescription drug addiction as soon as possible. Recovery is possible, but your chances of success are much greater when you have the support of professionals who understand this condition. With the support of your loved ones and guidance from a treatment team, you can fight your addiction and live a life free from substances.
Here's how to get help for prescription drug misuse:
Step 1: Find a Rehab Center
Your recovery journey should start with a call to Better Addiction Care. Our treatment advisors will work with you to find the ideal program for your recovery needs. When you call us, we'll discuss your insurance coverage, location, medical history, and much more. Then, we'll use this important information to connect you with the right rehab facility.
Step 2: Detox
If you are currently using prescription drugs, you will likely need to enter a detox center before you can be admitted to rehab. This is especially important for prescription drug rehabilitation, as the detox process must be gradual. Quitting drugs like opioids "cold turkey" can lead to dangerous changes in your heart rate and blood pressure.
In a detox center, medical professionals can monitor your condition and taper you off the drugs in a safe environment. They'll monitor your pulse, administer other medications as needed, and help you mentally prepare for the journey ahead.7 And once the process is done (time in detox varies depending on your condition), you can finally officially enter rehab.
Step 3: Inpatient Treatment
Most people dealing with prescription drug addiction go to inpatient rehab to work on their recovery. This is a wise choice, as it allows you to fully dedicate your time to overcome your addiction.
In rehab, you'll work with counselors to learn more about the driving forces behind your addiction and your substance use triggers. You'll also learn valuable coping skills that can help you stay sober in the face of those triggers. Finally, rehab can help you forge connections with other people who are focusing on recovery — and these relationships can be life rafts when you return to "normal" life.
Step Four: Outpatient Rehab and Maintenance
Addiction treatment doesn't end when you leave inpatient care. In fact, addiction is a life-long battle, and many people need support long after they leave rehab. This is why most facilities recommend outpatient rehab. Finding a program like Narcotics Anonymous (NA) can help you remain accountable and committed to recovery.
Contact Better Addiction Care Today
It is possible to stand up to prescription drug addiction. All it takes is the support of dedicated and qualified individuals — and Better Addiction Care wants to help you start that journey.
Whether you're looking for prescription drug rehabilitation, alcohol addiction treatment, or any other kind of addiction support, we are here to help. Our team is available 24/7, and calls are always free and confidential. Call us today to connect with a prescription drug rehab near you.
UP NEXT
Part of Prescription Drug Treatment