After an injury or medical procedure, Soma may be prescribed to patients who need a muscle relaxant. The goal is to prevent muscle pain and muscle spasms. Because of the high rates of Soma addiction, patients are only supposed to take the medication for three weeks or less. If you or someone you love has been taking Soma for over three weeks and can't seem to live without it, it's time to seek out professional assistance. But with lots of rehab locations near you and nationwide, how can you be sure that you're getting the best treatment for your situation? BetterAddictionCare can help. Our vast recovery network allows us to find inpatient and outpatient services with facilities that are accepting new patients right away.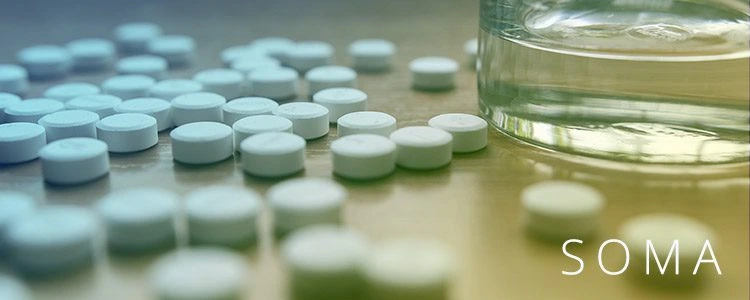 3 Minute Read
|
Published Aug 03 2023
|
Updated Oct 18 2023
Unfortunately, teen Soma drug addiction is a serious problem. Even if they have never been prescribed the medication, they may be able to obtain it and begin taking it to help with relaxation. There are several signs to keep an eye out for if you think your teen may be addicted to prescription medications, including Soma. For instance, they may become secretive or experience severe mood swings. Once you've established that a friend or family member has a problem, it's important to seek out successful addiction treatment to gain control of the problem right away.
It isn't necessarily the relaxation of the muscles that draws a person into Soma addiction, though for those with chronic pain, the idea of always having a way to get a break from that sensation is appealing. But while the drug works to relax the body, it also has the effect of a sedative, relaxing the mind as well as reducing overall anxiety. Being able to escape from worries and concerns is often the driving force behind someone looking to obtain Soma illegally.
If Soma is not being taken under the supervision of a highly trained medical professional, many complications could occur. In addition to developing a Soma drug addiction, a person could experience an overdose that includes trouble breathing, severe sedation, and even death. It can be tough to deal with an addiction to Soma alone, so it's important to find a customized plan for treatment.
Don't wait until the side effects of Soma abuse become a problem for you or a loved one: Call today to speak with a client care specialist and learn more about your treatment options. We work with the top centers in your area and can help you find an individualized program to best suit your needs. In a safe and comfortable environment, you can deal with Soma withdrawal and start healing. Fill out our contact form to get started. Starting with services like addiction counseling can offer you perspective and assistance from the very beginning of your journey.
UP NEXT
Part of Soma Treatment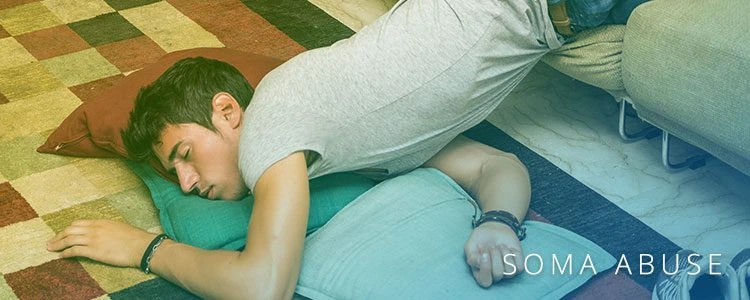 Soma Abuse
A small white tablet can have a huge impact on the lives of those struggling with Soma abuse. In the medical community, Soma...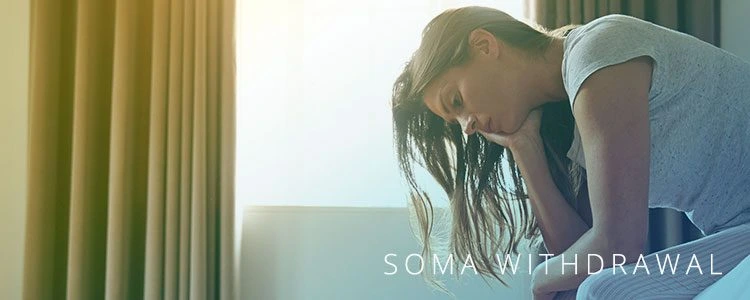 Soma Withdrawal
Soma is a prescription drug that is used as a muscle relaxant. The goal is to decrease pain and muscle spasms. But unfortunately, Soma...