Living in halfway houses, or sober living homes, can be an integral part of achieving long-term sobriety for former addicts. The structure and immediate support network offered in these environments provide the perfect foundation on which to build a new, drug-free life. Halfway houses for men are usually suggested as temporary living spaces for male addicts who have completed inpatient rehab programs and want to make a successful transition back into their regular life. At BetterAddictionCare, we understand that when addicts want to get sober, they need stable environments to bolster their resilience. We can help you find the addiction treatment facilities that are right for you, no matter which stage of the recovery journey you're on, as our nationwide recovery network includes detox centers, rehab facilities, and sober living homes that help people get their lives back on track.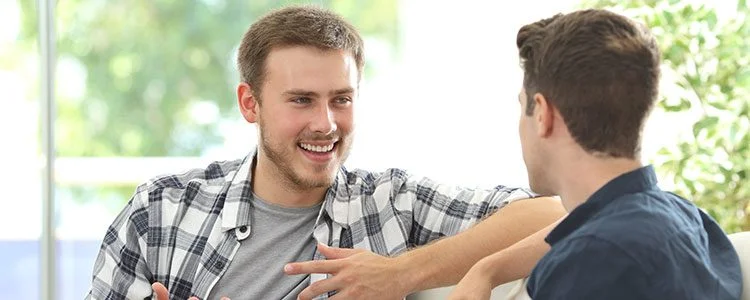 3 Minute Read
|
Published Oct 05 2023
|
Updated Nov 02 2023
The benefits of living in a halfway house for men are numerous, but one of the main advantages is the inherent structure found in them. While staying in one of these comfortable homes, former addicts are expected to commit to sobriety by refusing to introduce drugs or alcohol into their living environments and adhering to schedules that include curfews. This eschewing of temptation keeps them safe and helps them continue their individualized treatment plans. Staying in a halfway house can also increase addicts' success when attempting to reintegrate into society as a sober individual. By living in a substance-free environment for a period of time outside of a treatment center, addicts are given the opportunity to acclimate to sober life.
Halfway houses for men are also great places for male addicts to learn how to cope with stress and other negative emotions as they navigate the addiction recovery process. A support system is often built into these living situations, as ex-addicts lean on each other for guidance and highly trained addiction counseling professionals, including therapists, are parts of their everyday lives. These factors help addicts start healing and significantly reduce the chances of a relapse. As one of the last phases of a customized treatment plan after inpatient rehab has been completed, living in a halfway house provides many of the emotional and psychological resources that addicts need to achieve long-term sobriety.
Recovering addicts who are considering entering a halfway house should realize that admission can be contingent upon their personal choices and plans. Many halfway house managers expect that their residents will positively occupy their time by working, attending school, or volunteering, and regular drug-testing may be required to continue living in a halfway house for men. This type of structured environment has been proven to help addicts stay sober. If you're interested in exploring the benefits of a sober living home, call today to speak with a counselor who can connect you with the resources that you need. Our dedicated client care teams will keep your conversation 100% confidential and can offer you options based on your private insurance coverage and your treatment needs.
UP NEXT
Part of Rehab Guide