Breaking the Cycle of Addiction
It's no secret that addiction can ruin lives, tear apart families, and leave devastation in its wake. This is especially true if it is left untreated and ignored by either the abuser of the substance or the people in the sufferers' network. The hardest part about the entire process of breaking the cycle of addiction is that many people don't realize that addiction is, in fact, a cycle. It is one that continues over and over again until a person is ready to make a change and break free from the continual thoughts and behav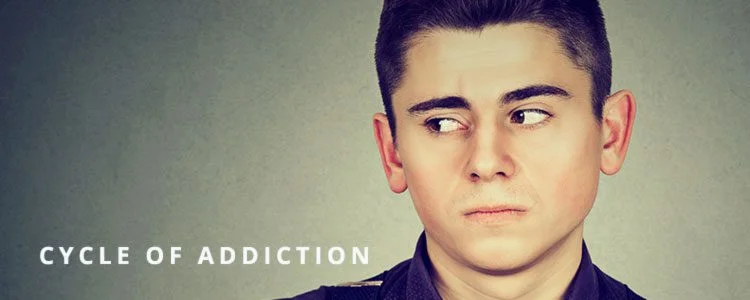 8 Minute Read
|
Published Oct 06 2023
|
Updated Nov 06 2023
iors and turn their lives towards a focus on personal health and happiness.
Breaking the cycle of addiction means stepping outside of your routine and making changes with the help of a professional in the field who will help make the process easier. At Better Addiction Care, a provider of resources for finding the perfect place to get sober by pairing you up with an amazing substance abuse recovery center in your area, we know how the cycle of addiction works. We also know how to break free from it. Here you will not only learn more about the addiction cycle but also how cycle addicts can finally break free.
Individuals who are stuck in the cycle of addiction start by craving an addictive substance such as illicit drugs or alcohol. This often is what leads them down the following stages of the cycle and can often be the hardest part about breaking the cycle of addiction.
They may be excited to get out of work and head to the bar f
or a drink or to their drug supplier to get their substance of choice. They may know that they will be able to get the fix they need as soon as work is over or whenever they leave a prior commitment where they couldn't engage in substance use. The anticipation pushes them into the next step, consuming the substance. At this point, users often feel good, and some even enjoy a sense of euphoria. 
This feeling is not from their actual relief or gratitude but rather from the chemical composition of what they are consuming. The high, in their minds, seems to be worth everything it took to get there. But once this stage is over, users begin to have a negative reaction.
They are unhappy without the substance and begin to start over, looking forward to enjoying another moment with alcohol or drugs. Most people aren't sure how to break the cycle of addiction and become discouraged by their situation. They can often feel as though they will never be on the path to getting sober. Despite these feelings, it is important to know that anybody can beat their addictions to substances and can learn how to get sober. This comes through the proper assistance and support from those who matter most.
How to Break the Cycle of Addiction
If you, a friend, or a family member is struggling with addiction, you may have started to notice the cycle taking place. You may also have decided that it is time to make the changes necessary to begin a new life filled with sobriety and personal growth rather than addiction. You may have noticed the anticipation, the high, and the crash of somebody who is in the middle of a cycle and seems to have no way out without the proper intervention or direct assistance.
Knowing more about the cycle is the first step to begin breaking the cycle of addiction. While this article provides a blueprint to observe, it is also important to account for the circumstances of the person in question. You may even begin to wonder if you are witnessing the cycle of addiction in this person. You may feel that nothing you say or do will be able to pull your loved one away from the circular path they are on. Remember, however, that setting up an intervention could be a great way to get the addict to stop and look at the situation. Hopefully, they will realize just how addicted they are to their substance of choice.
Interventions are successful when they are planned out and organized well by those who care the most about the person struggling with addiction. With successful interventions, the person may begin to see the need they truly have for a drug abuse treatment center. In cases where previous mental health issues are at play, they may need a dual diagnosis treatment center. When selecting which rehabilitation center will help you in breaking the cycle of addiction for a loved one, be sure to use all the resources at your disposal and make the proper choice.
 

Our Team of Sobriety Resource Providers Is Here to Help
If you are ready to break the cycle of addiction and start your life's next chapter, one filled with sobriety, health, and happiness, then be sure to get the best care possible. Select an appropriate substance abuse treatment facility in your area today. Our resources for finding the perfect location cannot be beaten. You will find exactly what you are looking for because we house everything you could need in our extensive network of treatment center partners.
Get in touch with our team today to learn more about our resources. Also, be sure to read some of our other articles to learn more about all things related to substance abuse, mental health issues, dual diagnosis treatment, and more. Help is never too far away, and breaking the cycle of addiction could be just a few clicks away. 
Related Readings
UP NEXT
Part of Treatment Journey