Alcohol Recovery Timeline: What to Expect
The act of beginning recovery from alcohol addiction can be daunting if you are not aware of what's in store for you down the line. Knowing how long alcohol detox typically lasts, projected lengths for inpatient stays, and other important milestones can help you along the way in your road towards sobriety. This guide on the quitting alcohol timeline is just that: a guide. At the end of the day, the alcohol recovery timeline is going to be different for everyone and will depend on many factors, such as severity and length of addiction, individual physiology, previous withdrawal experiences, level of alcohol consumption, and more. But no matter what, quitting alcohol is the best choice you can make for yourself and your loved ones. Once you stop drinking, you will begin to see remarkable improvements in both your physical and mental health.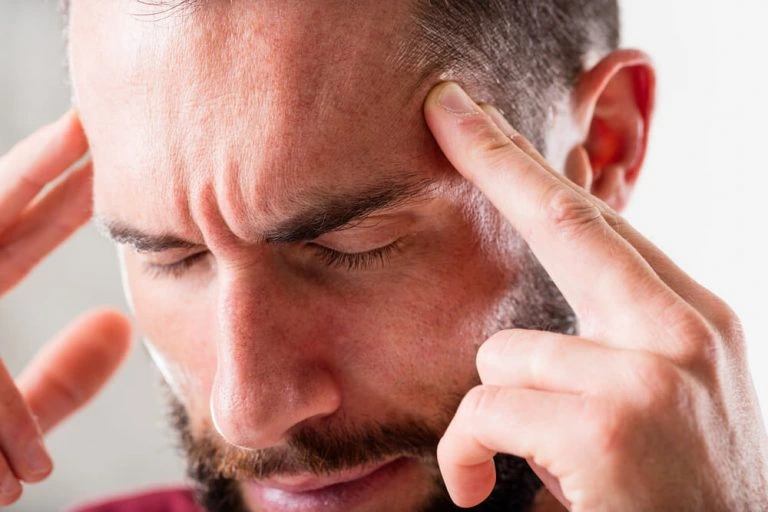 9 Minute Read
|
Published Aug 14 2023
|
Updated Oct 16 2023
If you're wondering how to recover from alcoholism, read on to learn more information about the step-by-step process of recovery, as well as the potential benefits of becoming sober.
Week One Alcohol Withdrawal Symptoms
At this stage, your journey has just begun. The first week is often considered to be the hardest on patients, both physically and mentally, as your body experiences unpleasant adverse effects and even potentially dangerous severe withdrawal symptoms. However, it is the most critical stage in moving forward in your recovery.
It is important to note that withdrawal can be deadly for some individuals if it is not monitored by a doctor. If possible, consider choosing to undergo medical detox in an inpatient facility so your symptoms can be monitored carefully. A treatment team will provide you with alcohol withdrawal medications and supportive care that can ease withdrawal and keep you safe throughout the process.
Alcohol withdrawal in the first week can have its own general itinerary, with different peaks and valleys depending on the individual and the amount of time since their last drink. Depending on your history with alcohol, timelines can vary.
12 Hours After Your Last Drink
You'll begin to feel the first alcohol withdrawal symptoms within this period of time. Early withdrawal symptoms include:
Mild anxiety
Upset stomach
Headache
Insomnia
Tremors
Heart palpitations
Sweating
24 Hours After Your Last Drink
Within 12 to 24 hours after your last drink, your early withdrawal symptoms may become more severe and you may experience visual, tactile, or auditory hallucinations.
1-3 Days After Your Last Drink
The alcohol recovery timeline for 24 to 72 hours after quitting drinking is frequently when you may experience the most severe detox symptoms, such as:
Seizures
Delirium tremens (can be life-threatening)
Hallucinations
Disorientation
Agitation
Excessive sweating
Increased blood pressure and heart rate
It's important to understand that not everyone will experience intense, potentially fatal alcohol withdrawal symptoms during detox. The more severe your alcohol addiction, the higher your likelihood of experiencing dangerous symptoms.
One Week After Your Last Drink
By this stage of alcohol recovery, some symptoms may persist, but for the most part, the worst of the withdrawal is over. However, detoxes can vary in severity and length depending on the individual and their history of alcohol abuse.
Two to Four Weeks
At this point, you will likely have finished your detox program and achieved medical stabilization. The worst of your alcohol withdrawal symptoms have tapered off, but some symptoms may linger for weeks or longer. These persisting symptoms are often referred to as post-acute withdrawal symptoms (PAWS), which may include:
Memory and learning impairments
Anxiety or panic
Irritability
Depression
Sleep disturbances
Approximately 75% of people in recovery from alcoholism may experience protracted withdrawal symptoms at some point, so you are far from alone. Luckily, you can get help managing PAWS when you transition into an inpatient or outpatient treatment program.
Detox is just the first stage on the road to recovery and without receiving formal alcohol abuse treatment, you may be at risk of relapsing. An alcohol addiction treatment program can not only help you learn to deal with the unpleasant protracted withdrawal symptoms but can also teach you the following:
Healthy coping strategies
Impulse control
Emotional regulation
Drug-refusal skills
Stress management
Treatment is vital at this point because, with the help of a therapist, you can begin to identify and address the underlying issues that motivated your drinking in the first place. Once those issues, whether they be previously undiagnosed mental health conditions, trauma, or poor emotional regulation, are resolved, you will be in a better place to resist drinking in the future.
One Month
At this point, you are likely to still be attending your alcohol abuse treatment program. You will start to see many health improvements, such as:
Lower blood pressure
Reduced cholesterol levels
Less fatty liver
Stronger immune system
Overall, your physical health will begin to improve in a way that is more obvious than it was in previous stages of alcohol recovery. And the longer you remain abstinent, the greater these improvements will be. 
On a psychological level, it's not uncommon to still experience post-acute withdrawal symptoms, such as anxiety or depression. These symptoms may be the result of physiological adaptations that occur in the brain when you abuse alcohol long-term.If you are in long-term inpatient care or professional counseling for alcoholism, these programs may really begin to hammer home important coping skills that can help you manage these unwanted symptoms as well as prevent relapse.
Three Months
During this stage, you have likely completely detoxed from alcohol. Your body is slowly improving and returning to normal, and many of the more complicated functions that had yet to heal from alcohol use are also beginning and continuing a slow crawl to recovery. Your emotions or moods may be less intense than they were earlier in recovery.
If you previously enrolled in an inpatient alcoholism treatment program, you will likely have completed it by now (although in certain cases, some people may attend rehab longer than 90 days). After completing an inpatient program, you may benefit from step-down care in the form of an outpatient program. While attending outpatient treatment, you can live at home and return to work or school while continuing to build upon the skills you learned in rehab.
Three months after quitting drinking is a particularly tricky period for relapse, as integration back into the world can involve being exposed to a myriad of triggers that you were largely sheltered from in inpatient care. It's important to not only be aware of the stressors or triggers you may experience when you return home but also to utilize the aftercare plan you and your counselor created before leaving rehab. Aftercare plans often include ongoing support, such as:
12-step meetings like Alcoholics Anonymous (AA)
Non-12-step meetings, such as SMART Recovery
Individual therapy
Partial hospitalization or intensive outpatient treatment
Sober living homes
Six Months
At the six-month mark, you have likely begun to internalize many of the coping skills and other recovery tools that seemed foreign at the beginning of your recovery. You may find that they come second nature to you now. For example, if you are feeling stressed, you may automatically begin to do your breathing exercises to help calm you. What once felt uncomfortable or strange, now is likely much easier to employ. You may have had experience with managing your triggers in the real world at this point and will likely be somewhat skilled at meeting temptation with patience and commitment to sobriety.
If you previously experienced PAWS, you may find that those symptoms of protracted alcohol withdrawal have subsided over time. Over the course of the past six months since quitting alcohol, your body has continued to heal from chronic alcohol abuse. You will continue to see improvements in many different organ systems, such as your liver and heart.
You should be proud of all of the progress you've made, but remember, recovery from alcoholism is a lifelong journey. During this time, you'll want to continue receiving ongoing support, whether it's AA meetings or weekly counseling sessions. Even at this stage, you are still vulnerable to relapse, so it's important to continue implementing the skills and practices you learned in recovery. If you have a relapse prevention plan, make sure to regularly utilize it.
Five Years
At the five-year mark, you have less than a 15% chance of relapse.While recovery is a life-long process that will always require your commitment, it might be at this point that you feel much more secure in your ability to manage drug-using triggers, cope with difficult emotions and stressors, and use other healthy emotional tools.
Some of the major benefits of hitting this milestone include significantly improved physical health, improved relationships with family and friends who may have been hurt by your addiction and significantly improved mental health.
Benefits of Quitting Alcohol Abuse
Improved Brain Health
Your brain is one of the many parts of your physical health that can take a hit during active addiction to alcohol. When suffering from alcoholism, patients will have marked difficulty with motor controls and decision-making in a manner that resembles the impaired state of someone who is currently under the influence, even if they are sober at the time. Additionally, research shows that heavy alcohol abuse can cause frontal lobe shrinkage, making some parts of the physical brain structure smaller and changing some of the circuitry.5
The good news, however, is that your brain can recover from the damage done by drinking alcohol, and sobriety is the first step to that. Research has revealed that your brain begins to heal a mere four weeks after total abstinence, with marked improvements in gray matter volume occurring around this time.
Improved Ability to Cope Using Healthy Emotional Tools
Alcohol abuse is often a way to ignore or deal with difficult emotional issues or underlying mental health conditions. In recovery, the focus is primarily on learning how to replace alcohol's role in your life with healthy, positive coping strategies. Doing so can help you not only learn how to manage triggers but can also give you insight into how you handle your emotions, how you view yourself, and how some of your thought patterns may be unhealthy. This can benefit the relationships in your life as well as improve your day-to-day well-being.
Improved Quality of Life
While sobriety may appear daunting right now, countless people who have been through the throes of an alcohol use disorder addiction and chosen sober life can report how great it feels to be abstinent from alcohol. After recovery, you will likely feel freer, happier, and steadier than you ever did while using alcohol. You will feel better physically, emotionally, and mentally; you will save money; you will look better; you will be able to maintain relationships and fulfill important obligations again. While it is difficult to get to a place where you feel like you are actually doing well without alcohol, you can get there, and it is the best life of all.
Every stage of recovery is difficult in its own right, but being prepared and aware of the work you may have cut out for you can help make the process more manageable and less scary. If you are struggling with a substance abuse addiction and are looking to recover, seek out professional help as soon as you can. Better Addiction Care can provide you with the support you need by matching you with a substance abuse treatment center that best suits your needs. Call (800) 429-7690 today to reach our free and confidential helpline.
Bayard, M., Mcintyre, J., Hill, K.R., and Woodside Jr., J. (2004)
"Alcohol Withdrawal Syndrome. American Family Physician, 69 (6): 1443-1450"
Retrieved on July 14, 2021
Semel Institute for Neuroscience and Human Behavior. (n.d.)
"Post-Acute Withdrawal Syndrome (PAWS)"
Retrieved on July 14, 2021
Dennis, M.L., Foss, M.A., & Scott, C.K. (2007)
"An Eight-Year Perspective on the Relationship Between the Duration of Abstinence and Other Aspects of Recovery. Sage Journals, 31(6)"
Retrieved on July 14, 2021
Kubotaa, M., Nakazakia, S., Hiraia, S., Saekia, N., Yamauraa, A., & Kusakab, T. (2001)
"Alcohol consumption and frontal lobe shrinkage: study of 1432 non-alcoholic subjects. Journal of Neurology, Neurosurgery & Psychiatry, 71: 104-106"
Retrieved on July 14, 2021
Durazzo, T.C., Mon, A., Gazdzinski, S., Yeh, P., & Meyerhoff, D.J. (2014)
"Serial longitudinal magnetic resonance imaging data indicate non-linear regional gray matter volume recovery in abstinent alcohol-dependent individuals. Addiction Biology, 20(5): 956-967"
Retrieved on July 14, 2021